Stand up for the facts!
Our only agenda is to publish the truth so you can be an informed participant in democracy.
We need your help.
I would like to contribute
"The administration was kicking and screaming all the way with these sanctions being put in place (on Iran)."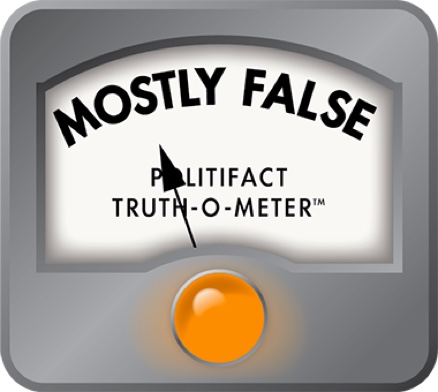 Corker said Congress dragged Obama "kicking and screaming" to put sanctions on Iran
The tentative nuclear agreement with Iran negotiated by the Obama administration has met with wariness in Congress, as lawmakers from both parties press for tougher sanctions.
Just hours after President Barack Obama announced the deal with Iran on Nov. 24, 2013, Sen. Bob Corker, a Tennessee Republican and ranking member on the Foreign Relations Committee, expressed skepticism on Fox News Sunday.
Among other things, Corker told host Chris Wallace that it was Congress, not Obama, that had pushed for the tough sanctions that forced Iran to the negotiating table.
"Congress is what brought us here," he said. "The administration was kicking and screaming all the way with these sanctions being put in place."
Corker's comments turned out to be a GOP talking point. Rep. Ed Royce, R-Calif., told CNN the administration "opposed the Senate putting the key oil sanctions on Iran," while Rep. Mike Rogers, R-Mich., also told CNN that "the president opposed the first round of sanctions."
Is that the way it happened?
Deal or no deal
First, a quick explanation of the new deal.
Iran has already surpassed enrichment levels necessary for nuclear power, leading the world to believe it is pursuing a weapon. The country has faced sanctions from the United States since 1979, with additional sanctions in recent decades by the United Nations and the European Union. A deal reached last month in Geneva between the U.S., Iran and five other world powers would open the door to easing those sanctions.
It's a complicated arrangement, but in exchange for easing some sanctions, Iran will agree to scale back or completely halt its nuclear weapons program. Under the deal, uranium that has been enriched beyond levels necessary for nuclear energy must be diluted or converted, and the country may continue to seek nuclear technologies for power. Iran must also open up its nuclear sites to frequent monitoring and inspections from the U.S. and United Nations.
So far, Iran has already made enough progress that it would take just one or two months to reach weapons-grade enrichment levels if it wanted. The new deal would add weeks to that time frame.
In exchange, Iran would receive between $6 billion and $7 billion in sanctions relief, more than half from oil revenue that's currently frozen in foreign banks.
The agreement is temporary and only lasts for six months. At that time, U.S. officials say the sanctions could be put back in place if Iran reneges on its side of the bargain.
Corker's comments
What Corker said sounded a lot like a statement made by Rep. Paul Ryan, R-Wis., in the 2012 vice presidential debate: "This administration has no credibility on this issue (Iran). It's because this administration watered down sanctions, delayed sanctions, tried to stop us from putting the tough sanctions in place. Now we have them in place because of Congress."
At the time, we rated the statement Mostly False. And gave the same rating to similar comments made by Romney earlier in the presidential cycle.
We asked Corker's staff for evidence to back his claim, and they sent us a handful of articles from 2011 and 2012 that highlighted the tension between the White House and Congress on the best path to pressuring Iran to drop its nuclear weapons program.
An article from Foreign Policy dated December 2011 noted that Obama had angered Democratic allies by coming out against a Senate compromise his administration had asked for. But a day later, the administration sang a different tune after the bill passed the Senate 100-0, according to the nonpartisan Congressional Research Service. Despite its initial misgivings, the administration came to see the bill as useful in pressuring Iran, and came to support it "so as not to damage U.S. relations with partner countries," the CRS report said.
The last bit is a key point and is a big reason why we gave Ryan a Mostly False in 2012.
There has been frequent tension between Congress and the White House on how to proceed with Iran. Both have eyed tough sanctions, and under Obama the U.S. has in place the "most sweeping sanctions on Iran of virtually any country in the world," according to the Congressional Research Service.
In fact, after three decades of sanctions, the U.S. has reached a point where there's little left to ban going into and out of Iran. So it has instead sought to punish companies and countries that do business with Iran.
But while Congress has pushed forward with a unilateral crackdown, Obama has asked for the flexibility to negotiate.
In some instances, it would appear he used executive orders and signing statements to water down Congress' attempts to pass tough sanctions. But when we looked at this question in 2012, a number of Iran experts told us that such episodes do not necessarily mean that Obama was showing weakness. Rather, it allowed him to negotiate with the European Union and countries like China to increase international pressure on Iran.
Michael Levi of the Council on Foreign Relations, told PolitiFact last year that "flexibility is the watchword. … It's really hard to argue that this administration hasn't brought strong pressure to bear on Iran."
At the time, James Jeffrey, a deputy national security adviser in the Bush administration and ambassador to Iraq and Turkey under Obama, said the back-and-forth between Congress and the executive branch is common, and while some may call Obama's maneuvers as "watering down," others counter that they actually strengthened the U.S. position.
For this article, we checked back with Jeffrey to see if he held the same opinion. He did.
"The Obama administration has supported tougher sanctions against Iran consistently," Jeffrey said. "But on this or any other issue it will push for maximum flexibility with the Congress. Thanks to that pushing, it got authority to waive or suspend sanctions based on either countries' reducing oil imports, or a presidential national security waiver — not yet used, but probably necessary to uphold the 'First Step' (Geneva) agreement. Without — repeat — without these modifications, to the initial congressional effort, it would have been much more difficult to mobilize the international community."
Our ruling
Corker said that on Iran sanctions, "the administration was kicking and screaming all the way with these sanctions being put in place."
Experts agree that the term "kicking and screaming" is a large exaggeration. There was wrangling between the executive and legislative branches to secure negotiating flexibility for Obama — flexibility that made it possible to get the international community on board with tougher sanctions. Corker ignores critical facts that would give a different impression. We rate his statement Mostly False.
Sen. Bob Corker, Fox News Sunday, Nov. 24, 2013
Rep. Ed Joyce, CNN's "State of the Union," Nov. 24, 2013
Rep. Mike Rogers, CNN's "State of the Union," Nov. 24, 2013
CQ Newsmaker Transcripts, "Vice President Biden and Republican Vice Presidential Nominee Paul D. Ryan Participate in the Vice Presidential Candidates Debate at Centre College in Danville, Kentucky," Oct. 11, 2012 (subscription only)
New York Times, "Understanding the Deal with Iran," Nov. 24, 2013
"Joint Plan of Action," Agreement between U.S. and Iran reached in Geneva, Nov. 24, 2013
PolitiFact, "Paul Ryan says the Obama administration 'watered down sanctions' against Iran," Oct. 15, 2013
PolitiFact, "Mitt Romney says Barack Obama 'could have gotten crippling sanctions against Iran. He did not,'" Feb. 23, 2012
Email interview with Chuck Harper, spokesman for Sen. Bob Corker, Nov. 25-26
Interview with James Jeffrey, visiting fellow at the Washington Institute for Near East Policy, Oct. 12, 2012
Email interview with James Jeffrey, visiting fellow at the Washington Institute for Near East Policy, Dec. 2, 2013
Interview with Michael Levi, senior fellow for energy and the environment and director of the program on energy security and climate change, Council on Foreign Relations, Feb. 23, 2012
Foreign Policy's The Cable Blog, "Menendez Livid At Obama Team's Push To Shelve Iran Sanctions Amendment," Dec. 1, 2011
Department of the Treasury, Letter From Treasury Secretary Geithner to Senate Committee on Armed Services, Dec. 1, 2011
Congressional Research Service, "Iran Sanctions," Oct. 11, 2013 (We previously accessed the Feb. 10, 2012, and the Dec. 2, 2013, versions of this report at the same URL.)
Browse the Truth-O-Meter
More by Steve Contorno
Support independent fact-checking.
Become a member!
In a world of wild talk and fake news, help us stand up for the facts.