Stand up for the facts!
Our only agenda is to publish the truth so you can be an informed participant in democracy.
We need your help.
I would like to contribute
"In Providence, R.I., it's illegal to sell toothpaste and a toothbrush to the same customer on a Sunday."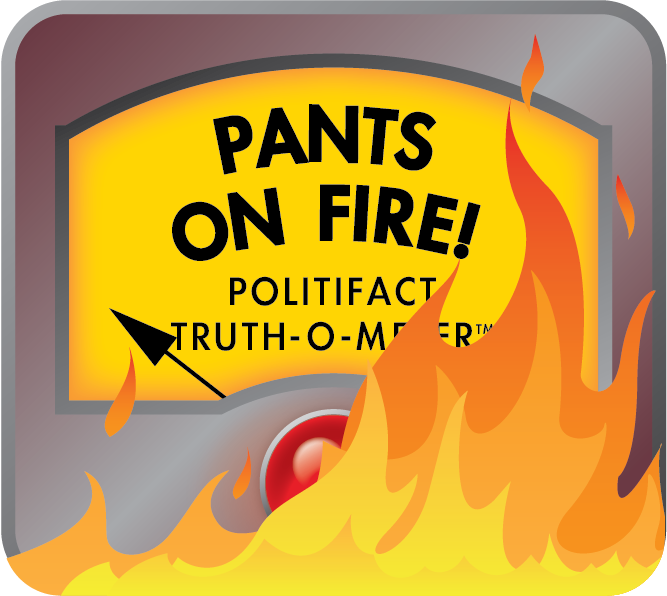 BuzzFeed 'awesome fact' about toothbrush and toothpaste sales in R.I. turns out to be awesomely wrong
Hey fans of Rhode Island trivia! Did you know that in the capital city of Providence "it's illegal to sell toothpaste and a toothbrush to the same customer on a Sunday"?
Neither did we.
But that's what we were told in a July 14 feature titled "11 Awesome Facts You Never Knew About Rhode Island," listed on the popular news and entertainment website BuzzFeed.
Here at PolitiFact, we had two questions.
First: Is that really true?
Second: Who thinks the inability to buy a toothbrush and toothpaste together on a Sunday is awesome?
For the uninitiated, BuzzFeed,  which regards itself as a legitimate news website, is always trying to take a hot topic and make it hotter. BuzzFeed loves lists. Its July 19, 2013 home page featured "The 33 Fluffiest Animals On The Planet," "38 Things Catholic Girls Love" (#7 is "Pancakes." No explanation is offered), and "14 Not-At-All Gratuitous Breast Ads (Note to BuzzFeed: They ARE gratuitous)."
We had our doubts about some of the other items on the Rhode Island list. (For example, we couldn't find any reference in state law to BuzzFeed's contention that "It is illegal to throw pickle juice on a trolley in Rhode Island.")
We decided to focus on the toothbrush claim because we don't want Providence residents to be at a disadvantage when it comes to dental hygiene.
We emailed BuzzFeed and asked for its source.
We also checked Rhode Island law to see if there was a toothpaste-toothbrush statute that applied to Providence (or any community). We came up with nothing.
We also checked the online version of Providence's city ordinances. We found nada.
Then we called Providence City Hall and spoke to Deputy City Clerk Lori Hagen, who indulged us and did her own check. She found zip. The ordinances don't contain any derivative of the word "tooth."
If it existed, "it would be in the code of ordinances," Hagen said, adding that she's never heard of any such restriction. She's worked for the city for 24 years.
We thought it might be an old ordinance, repealed long ago. City Archivist Paul Campbell came up with bupkis.  
When we heard back from BuzzFeed, spokeswoman Augusta Mellon said in an email that a Google search for "sell toothbrush toothpaste sunday rhode island" produced over 8 million hits. (We checked that claim as well. Actual number of hits: about 650, and some of those didn't even refer to the "law.")
Mellon said, "There's multiple accredited sources that have written about it, including the Brown Daily Herald and the Telegraph" in Australia.
The unnamed blogger for the Herald, Brown University's student newspaper, reported buying both items at a local CVS, insisted that the prohibition was real, and treated the purchase like an act of civil disobedience. The blogger's source turned out to be a list at DumbLaws.com, which cites no actual law, past or present.
At least the Telegraph story begins: "Here is a list of the world's most ridiculous laws or urban myths - we're not quite sure."
BuzzFeed's Mellon ended her email by saying, "It seems like it's a commonly referenced piece of information."
She should have added, "Which nobody ever checks."
So oral hygiene fans can breathe a minty-fresh sigh of relief. A toothbrush and toothpaste can legally be purchased together any Sunday in Providence.
Maybe someday this PolitiFact item will be part of a BuzzFeed list titled "217 Examples of How BuzzFeed Didn't Check Its Facts." It'll be a hot one because we give the website a Pants on Fire!
(If you have a claim you'd like PolitiFact Rhode Island to check, e-mail us at [email protected]. And follow us on Twitter: @politifactri.)
BuzzFeed.com, "11 Awesome Facts You Never Knew About Rhode Island," July 14, 2013, accessed July 17, 2013
RILIN.State.RI.US, "State of Rhode Island General Laws," accessed July 19, 2013
Municode.com, "Providence, Rhode Island - Code of Ordinances," accessed July 19, 2013
Interview, Lori Hagen, deputy city clerk, City of Providence, July 19, 2013
Interview and email, Paul Campbell, archivist, City of Providence, July 23, 2013
Email, Augusta Mellon, spokeswoman, BuzzFeed, July 19, 2013
BlogDailyHerald.com, "Here are some ridiculous RI laws," The Brown Daily Herald, March 13, 2013, accessed July 23, 2013
DumbLaws.com, "Dumb Laws in Rhode Island," undated, accessed July 23, 2013
DailyTelegraph.Com.AU, "The world's strangest laws," Aug. 17, 2007, accessed July 23, 2013
Browse the Truth-O-Meter
More by C. Eugene Emery Jr.
Support independent fact-checking.
Become a member!
In a world of wild talk and fake news, help us stand up for the facts.