Stand up for the facts!
Our only agenda is to publish the truth so you can be an informed participant in democracy.
We need your help.
I would like to contribute
The Pink Pony club in DeKalb County has never been cited for any violation of an ordinance or state law.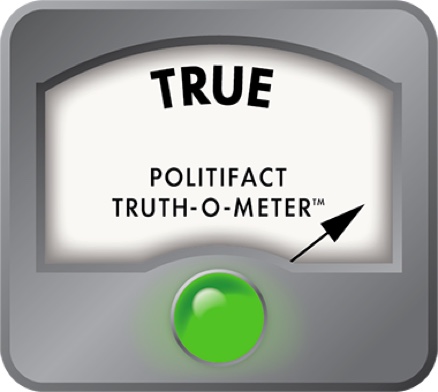 How well has Pink Pony behaved?
There are a few places you'd expect to follow the letter of the law. A house of worship, a school, a strip club.
A strip club?
Sure, say the owners and legal representatives of the Pink Pony club.
The club's lawyers have made such claims in recent weeks amid a legal dispute with the city of Brookhaven.
In May, the Pink Pony ownership filed a lawsuit against the DeKalb County municipality claiming Brookhaven's ordinance to regulate sexually oriented businesses would put the club out of business. Specifically, the ordinance would prohibit nude dancing, with or without serving alcohol. The city announced Thursday afternoon it would not enforce the ordinance until a DeKalb County Superior Court judge ruled on its legality.
"Throughout the approximately twenty-two years of operation, Pink Pony has never been cited for any violation of any ordinance or state law," Pink Pony attorneys wrote in their complaint against the city.
Alan Begner, the ponytailed Pink Pony attorney who's for years represented adult entertainment establishments against local governments, made similar comments in a television interview.
"The Pink Pony has been operating 22 years and has never been cited for a violation of any law or ordinance," Begner told WXIA-TV.
So is their claim risqué? PolitiFact Georgia thought we'd take this claim for a ride on the Truth-O-Meter. Has the Pink Pony ownership ever been cited for a violation of any state or local ordinance? What we found surprised us.
In 1991, the Pink Pony opened for business just off Buford Highway near the heavily traveled corridor of I-85 and Druid Hills Road. Over the years, it's become a bucket list item on any tour of offbeat metro Atlanta. Some rock stars hang out there after doing a show in Atlanta. A Tiger Woods paramour used part of her 15 minutes of fame performing at the Pink Pony.
The Pink Pony has had its issues. In 1994, a man sued the club saying a nude dancer bit him on the face after he placed a tip in her garter belt. There are the occasional bouncer throws disorderly patron stories.
Then, there was the controversial 1997 Miss Nude World International pageant. Competitor Vanessa Steele Inman said she lost because she refused to allow one of the contest coordinators to lick whipped cream off her body in a photo shoot. Her evidence that the fix was in: ballots from the Pink Pony's dumpster, which showed she had the highest score among the contestants.
A jury awarded Steele $2.4 million in damages. In 2008, the Georgia Court of Appeals reversed the decision, leaving the exotic dancer with just $3,500 for attorney's fees, The Atlanta Journal-Constitution reported.
But Pink Pony owners have never been cited for any violations of a local or state ordinance, they say.
"I don't know if someone was arrested in a fight, but we were not arrested," Begner said in a telephone interview.
Since the club opened in 1991, any law enforcement matter or issue with government involving the Pink Pony would be handled by DeKalb County. On Dec. 17, 2012, the club fell under the authority of the newly incorporated city of Brookhaven. Since the Pink Pony was under the local jurisdiction of DeKalb County for more than two decades, we contacted several agencies there to see if they could expose any violations by the club's owners.
We reached out to the DeKalb County district attorney's office to see if it had any records of violations by the Pink Pony. Spokesman Erik Burton said they could not find any such records.
PolitiFact Georgia contacted DeKalb County government, wondering if Pink Pony management had been cited for any code violations. The county's code compliance staff reported no violations, DeKalb's chief of public affairs, Jill Strickland, told us.
We also contacted the DeKalb County Police Department. Maybe the vice squad or another division within the department conducted an operation that found evidence of wrongdoing by management.
"After reviewing your request it has been determined that the DeKalb County Police Department does not have any documents that are responsive to your request," they wrote in a June 10 letter.
PolitiFact Georgia also checked with some state agencies to see if they had anything that may dispute what the Pink Pony claimed.
The Georgia secretary of state's office had no records of any infractions and said the corporate renewal of Trop Inc. had not lapsed. The Georgia Bureau of Investigation looked under the Pink Pony, Trop Inc. and owner Dennis Williams and could not find anything related to the DeKalb County business.
Again, we were focused on examining the claim that the club ownership -- not individual dancers or staff -- has not violated any laws or ordinances.
Nothing to see here, it seems. No agency could find any record of a violation.
We rate this statement True.
Petition by Trop Inc. and the JEG Family Trust vs the city of Brookhaven, filed May 13, 2013.
WXIA-TV, "Pink Pony strip club sues Brookhaven," May 29, 2013.
Email from DeKalb County district attorney spokesman Erik Burton, June 4, 2013.
Email from DeKalb County government chief of public affairs Jill Strickland, June 5, 2013.
Email from Georgia Bureau of Investigation, June 12, 2013.
Letter from the DeKalb County Police Department, June 10, 2013.
Telephone interview with Alan Begner, June 3, 2013.
Telephone call from the Georgia secretary of state's office, June 10, 2013.
Browse the Truth-O-Meter
More by Eric Stirgus
Support independent fact-checking.
Become a member!
In a world of wild talk and fake news, help us stand up for the facts.