Get PolitiFact in your inbox.
Says proposed teacher contract "would layer on more restrictive rules."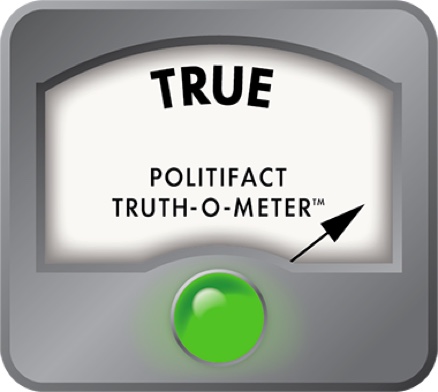 Does a proposed Portland teacher contract include more restrictive rules?
Contract negotiations are always a tense time, but the battle between the Portland Association of Teachers and the Portland Public School Board is getting particularly heated. Teachers say they're simply trying to outline their responsibilities as clearly as possible, while board members say the contract could negatively impact children's education.

In an opinion piece published in The Oregonian June 5, board members argued that the proposal currently floated by the teachers' association "would layer on more restrictive rules."

In the piece, they say the proposed contract does this by:

"Prohibiting increases in instructional time in any school above the amount currently in place."

"Preventing teachers from being required to communicate with parents or post grades online, unless 30 minutes of time is set aside to do so during the school day."

"Prohibiting principals from having teachers make up parent-teacher conferences with families who miss their regularly scheduled meetings."

Then, the board members really hammer it home: "Students and families deserve better. These demands exemplify much of what is already wrong with Portland's teacher contract."

The analysis: PolitiFact Oregon was curious about whether the contract was really such a game changer, so we pulled up a copy of the contract and found the passages that the board members were talking about. Let's take these one by one.

First up: Prohibiting an increase in instructional time.

On Page 89 of the proposed contract, which is still undergoing tweaks, it specifically states that "Instructional minutes and/or student contact minutes shall not increase in any building above what is in effect during the 2012-2013 school year."

Second: Preventing teachers from being required to post grades online or communicate with parents unless they're given specific time during the workday to do this.

Page 94 of the contract has passages that address both of these issues. The proposed contract notes that "professional educators recognize the value and importance of communication with parents and the community, and may volunteer to do so using print, electronic or digital communication products."

The key here, though, is requiring the teachers to do this -- and the proposed contract specifically says that should not occur: "Principals/supervisors shall not require such parent communication unless adequate additional time is allowed during the workday … Principals/supervisors may not require parent newsletters or more frequent progress reporting unless adequate additional parent communication time of at least thirty (30) minutes daily is allowed during the workday to complete these tasks."

The same page has a similar note about grading: "The electronic posting of assignments, grading rubrics, support materials, and lesson plans on electronic student information systems … is recognized as beneficial; however it shall not be required unless adequate additional parent communication time of at least thirty (30) minutes daily is allowed during the workday to complete these tasks."

Third: Will principals be barred from requiring teachers to make up parent-teacher conferences with families that miss their meetings?

This, too, is stated pretty explicitly in the proposed contract. The teachers association notes that "professional educators shall make arrangements as may be necessary to meet with students and parents at reasonable times during the normal workday." But it then goes on to say, directly, that, "principals shall not require professional educators to schedule make up appointments for parents who miss regularly scheduled parent conferences."

Given that all of this language seems to fit with what was in the opinion piece, we were inclined to wrap this one up, but we did want to chat with Marty Pavlik,  the Portland Association of Teachers' chief contract negotiator.

Pavlik gave detailed defenses of each piece of the contract, noting some of it still had not been completely worked out. While we found much of his reasoning behind the provisions to be reasonable, none of it much changed that these clauses were indeed in the contact.

There was one exception however. Pavlik said that the first issue, the one dealing with no increased instructional time, was actually not a new provision. In fact, he said, it was already covered by the contract's Maintenance of Standard Clause, which essentially keeps instructional minutes the same from year to year.

This added line, he said, was simply there to clarify that time would not be added. "In our opinion," he said, "it is not a change."

On that one, we agree.

But ultimately we come back to the school board's statement, which is that this contract proposal would "layer on more restrictive rules."

We also, with due diligence in mind, spoke with Portland Public School's chief spokesman, Robb Cowie. He said one thing that stuck with us: "In terms of accuracy, the board's statements in this (piece) are absolutely accurate and hew to the language that is in the proposal."

The issues they cite are clearly based on pieces of the proposed contract. What's more, those pieces do serve to create more restrictive rules. Now, whether that's a bad thing depends on your position in the broader debate. And teachers would argue they need the rules to protect their time in the face of growing district mandates. But we're not ruling on that -- PolitiFact doesn't delve into opinions, positions or predictions. We're just ruling on whether the proposed contract creates more restrictive rules for these specific situations.

Clearly it does. We rate this statement True.
Portland Association of Teachers, initial contract proposal, April 18, 2013
Interview with Marty Pavlik, chief contract negotiator for Portland Association of Teachers, June 21, 2012
Interview with Robb Cowie, Portland Public School chief spokesman, June 25, 2013
Portland School Board members, "There's still work to do on the Portland Public School teachers' contract," June 5, 2013
Browse the Truth-O-Meter
More by Ian K. Kullgren
Support independent fact-checking.
Become a member!
In a world of wild talk and fake news, help us stand up for the facts.