Stand up for the facts!
Our only agenda is to publish the truth so you can be an informed participant in democracy.
We need your help.
I would like to contribute
A Georgia religious freedom bill would help Catholic institutions that, under Obamacare, could be forced to provide abortion-inducing drugs.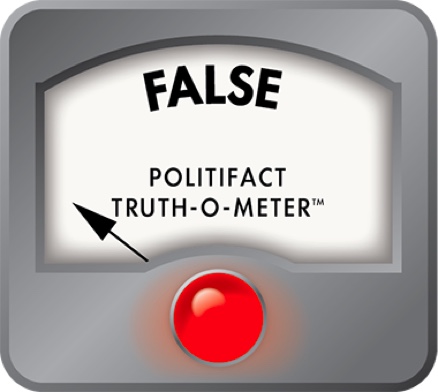 'Religious freedom' bill targeted Obamacare, but was it on mark?
Josh McKoon, a GOP state senator from Columbus, authored one of two bills that pulled Georgia into the national debate over religious freedom and discrimination.
Critics say Senate Bill 377, McKoon's legislation, and House Bill 1023, by Rep. Sam Teasley, R-Marietta, could open the door to private business owners declining on religious grounds to serve people they believe are gay, bisexual or transgender.
McKoon and Teasley have said they did not intend to target the gay community, but their bills were pulled into the political firestorm over a religious freedom bill passed in Arizona and vetoed Wednesday by that state's governor, Jan Brewer. Major corporations that lined up against the Arizona measure voiced similar concerns about the bills by McKoon and Teasley, both of which have been given slim chances of passage heading into the final days of the General Assembly session.
McKoon was selling his bill, in part, by capitalizing on the backlash against the Affordable Care Act, more commonly known as Obamacare.
He told reporters Monday that SB 377 would be "another tool in the tool kit of those who are fighting on the Obamacare front --- Catholic health institutions who are being asked to provide abortion services, that sort of thing."
Others dispute McKoon's assessment. PolitiFact Georgia decided to take a deeper look.
McKoon said one of his intentions was to help Catholic institutions that, under the ACA, could be expected to provide services they normally find objectionable, such as making available abortion-inducing medications.
"At minimum, I would like for those institutions to have the potential to have the religious-liberty test that this law would give them," said McKoon, an attorney who has served in the General Assembly since 2011.
Several experts we checked with said they can't see McKoon's bill having the stated effect.
"What I am given to understand is that state law that tries to alter federal law, such as the Affordable Care Act, is superseded by that federal law and ignored," said William S. Custer, director of the Center for Health Services Research at Georgia State University.
Chad Brock, a staff attorney at ACLU Georgia, and Robert A. Schapiro, the dean of Emory University's School of Law, generally agreed.
"How can an organization use state law to exempt itself from a federal mandate?" Brock said.
Custer said "the ACA specifically states that federal subsidies do not pay for abortion services, so that's a moot point."
On March 24, 2010, President Barack Obama signed an executive order declaring that federal funds would not be used for abortion services, except in the case of rape, incest or a woman's life safety, in accordance with long-standing restrictions commonly known as the Hyde Amendment.
That's not slowed the rumors or their spins through the Truth-O-Meter. PolitiFact has ruled in the past that the health care law does not provide federal funding for abortion. Some individuals may have the opportunity to buy abortion coverage on the exchanges, but they won't be forced to buy it.
Some states have passed laws banning abortion coverage entirely for any plan selling on their state exchanges. Georgia has not.
In an interview Wednesday, McKoon acknowledged that his religious freedoms bill, if challenged legally, might not be able to stave off ACA requirements. But he said the bill would address what he perceives is a bigger issue -- an attack on religious freedom.
McKoon pointed out that the state Senate recently passed legislation to safeguard Christmas trees and holiday greetings such as "Merry Christmas" and "Happy Hanukkah."
"That speaks to the level of fear people have to speaking their faith," he said.
People of faith currently carry the burden of having to justify their practices, McKoon said.
He said he hopes his legislation would turn that on its head and require the government to show why a certain rule, regulation or policy is so important that it needs to supersede a person's religious liberty.
Thirty-one states have similar religious freedom laws on the books -- 18 passed by their legislatures, McKoon said.
His bill did not make the Senate calendar for Monday, the last day for most bills to clear at least one chamber with a serious chance of passing this session.
McKoon said he wants Georgia to become the latest state to have a religious freedom law on the books. But our fact check looked specifically at his comment that his bill would create a law that would serve as  "another tool in the tool kit of those who are fighting on the Obamacare front --- Catholic health institutions who are being asked to provide abortion services, that sort of thing."
We don't see that he has made that case.
We rate his statement False.
Senate Bill 377
The Atlanta Journal-Constitution, "'Religious freedom' bills give Georgia role in national debate," Feb. 24, 2014.
Interview with Sen. Josh McKoon, Feb. 26, 2014.
Interview with Robert A. Schapiro, dean, Emory University School of Law, Feb. 27, 2014.
Emails from William S. Custer, director, Center For Health Services Research, Georgia State University, Feb. 26 and 27, 2014.
Interview with Chad Brock, staff attorney, ACLU Georgia, Feb. 26, 2014.
Kaiser Family Foundation status of state action report on Medicaid Expansion decision.
Presidential Executive Order on abortions and the Affordable Care Act.
PolitiFact, "Rep. John Carter says health care law provides full funding for abortions, but that's not so," March 28, 2010.
PolitiFact, "Stupak revises abortion stance on health care bill, citing Obama's executive order," March 23, 2010.
PolitiFact, "Lipinksi says Senate health bill allows taxpayer money to pay directly for abortion at federal community health centers," March 9, 2010.
Browse the Truth-O-Meter
More by Nancy Badertscher
Support independent fact-checking.
Become a member!
In a world of wild talk and fake news, help us stand up for the facts.