Stand up for the facts!
Our only agenda is to publish the truth so you can be an informed participant in democracy.
We need your help.
I would like to contribute
President Barack Obama "is the first president to keep a dog-trainer on retainer for $102,000 a year at taxpayer expense."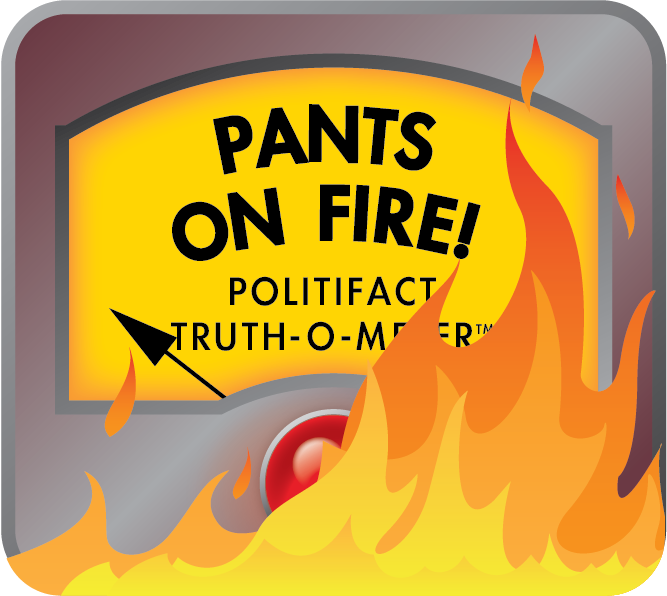 Does Obama have a 'dog-trainer on retainer for $102,000 a year at taxpayer expense'?
Readers recently forwarded us an email that's been making the rounds for several years. Because it appears to have returned to heavy rotation, we decided to do a few fact checks from among its dozens of claims, all of which are critical of President Barack Obama.
Here, we'll check the claim that Obama is paying a pretty penny in taxpayer money -- specifically $102,000 a year -- to keep a dog trainer on retainer. The White House didn't respond to our inquiry, but we were able to piece the story together on our own.
Presidents have a long history of family pets, dating all the way back to George Washington, who kept dogs, horses and even a parrot. During his presidency, Theodore Roosevelt housed enough animals to run a small petting zoo on the south lawn, including 13 horses, six dogs, several cats, and even such exotic animals as a zebra.
The Obama White House is certainly pet-friendly, but a little more tame: The Obamas have two Portuguese water dogs, Bo and Sunny. Sen. Edward Kennedy, D-Mass., gave Bo as a gift to the Obamas in 2009 (fulfilling one of the newly inaugurated president's campaign promises), and Sunny joined in August 2013.
It's obvious that the family adores Bo, but do they spend more than $100,000 per year to have a dog handler at their beck and call?
Suggestions that the Obamas were spending lavishly on Bo circulated at least as far back as 2010. That's when bloggers claimed that Bo had flown solo to Maine in a private jet when the family took a trip there, based on an article in a local newspaper, the Morning Sentinel, which had reported that Bo had arrived "in a small jet before the Obamas" along with "the president's personal aide, Reggie Love."
We and others debunked the claim that Bo flew on his own airplane. In reality, the airport in Waterville, Maine, could not accommodate Obama's usual airplane, so Obama and his staff flew into a different airport on separate jets, one of which carried several members of Obama's presidential staff and Bo.
The Sentinel later issued a correction: "Today's story about the arrival of the Obamas said the Obamas' dog and one aide arrived on a small jet before the First Family, but there were other occupants on the plane, including several other staffers."
But this wasn't enough to stop pieces of the rumor from morphing into another outrageous claim about Bo.
Some of these rumors focused on Love, who holds a job known informally as the presidential "body man" -- a position that combines aspects of scheduler, valet, and conversational partner. Love began to work for Obama in 2006 and served as the president's personal aide from 2009 until 2011. That meant that he was at Obama's side almost constantly.
Because the Morning Sentinel listed Love as Bo's one and only traveling companion, some bloggers incorrectly assumed (or willfully spread the fiction) that his job was "dog trainer." Meanwhile, a 2011 report to Congress confirmed that Love was paid $102,000 a year. Love's salary matches that listed in the chain email.
But Love was far from a dog trainer. His job was to provide any necessary personal assistance and arrangements for the leader of the Free World. The notion that Obama was keeping a dog trainer on retainer for $102,000 a year is nonsense.
In tracking Bo's history, we did find references to one trainer, Dawn Sylvia-Stasiewicz, who trained the dog before his introduction to the presidential lifestyle.
Sylvia-Stasiewicz was known for training dogs who lived among Washington's politicians, including Kennedy's family, who took Bo to her before giving the dog to the Obamas. According to the Washington Post, the Kennedy's worked with Sylvia-Stasiewicz to determine "whether the dog would be suitable for a very busy family with two young daughters." By her own admission, Sylvia-Stasiewicz was unaware that the dogs' final destination would be the White House.
However, according to the "Annual Reports to Congress on White House Staff," she was never paid by the Obama administration.
Our Ruling
The chain email said that "Obama is the first president to keep a dog trainer on retainer for $102,000 a year at taxpayer expense." The claim stitches together a few pieces of accurate information in a way that makes them inaccurate.
A dog trainer, Dawn Sylvia-Stasiewicz, has been associated with Bo, but she was used briefly and was never paid by the administration. Meanwhile, Reggie Love was an Obama aide who earned $102,000, but to the extent that dog handling took any of his time, it was a small fraction of his total duties, and "dog handler" certainly wasn't his title.
We rate this claim Pants on Fire.
Browse the Truth-O-Meter
More by Molly O'Connor
Support independent fact-checking.
Become a member!
In a world of wild talk and fake news, help us stand up for the facts.