Stand up for the facts!
Our only agenda is to publish the truth so you can be an informed participant in democracy.
We need your help.
I would like to contribute
The Georgia Legislature's last day of session ends at midnight.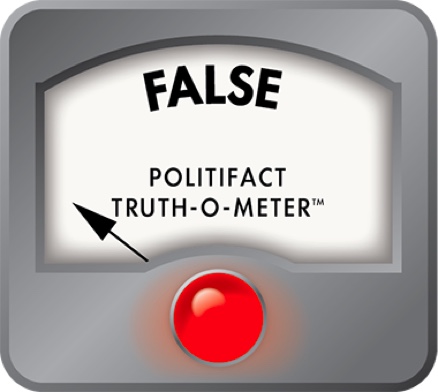 The session isn't over until the fat gavel bangs
Sine die.
Pronounced with a twang under the Gold Dome as sigh-knee die, the Latin phrase refers to the final day of business in the legislative session.
The witching hour arrived on sine die in Georgia last week with House members already having celebrated adjournment with cheers and tossing up files the way new graduates throw their caps.
Across the hall, though, Lt. Gov. Casey Cagle kept the state Senate in session.
Minutes after midnight, Senators passed a tax break for Mercedes-Benz that also included as much as $350,000 in breaks for the private Baptist college where the bill's lead negotiator serves as a trustee.
"Typically, the Legislature ends by midnight of the last day so as not to exceed the constitutionally mandated 40-day session," according to Atlanta Journal-Constitution coverage of the last-minute deals.
House Speaker David Ralston, R-Blue Ridge, was more blunt in his comments before adjourning that chamber.
"For time eternal, this day has ended at midnight," Ralston said. "It is going to end at midnight today in the House even though I understand the other chamber may stay later."
On the Senate floor, no one referenced such a deadline. But Ralston's implication is clear: History dictates the session's final day -- and eligible votes -- ends at midnight.
In a "never say sine die" sort of mood, PolitiFact Georgia jumped in to see whether the vote, and the $1 million-plus in tax breaks (on top of the breaks to the private college)  that came with it, will stand.
The leap took us back to 1777, the first time the body known as the Georgia General Assembly began operations under direction of the state constitution.
The Legislature – made up of both the 180-member House and 56-member Senate – convenes on the second Monday of January every year and "may continue in session for a period of no longer than 40 days in the aggregate each year," according to the state constitution.
There are no court cases on the issue, and the state attorney general has never weighed in on how to count those days.
But at the request of PolitiFact Georgia, the attorneys who advise lawmakers on legislation and legal issues offered an opinion on how to interpret that mandate.
In a letter to Cagle, legislative counsel Wayne R. Allen noted the distinction is that the "days" in question are legislative days, not calendar days.
A calendar day would run from midnight to midnight. Under that definition, and with the mandate for an early January start, the Legislature would work only through mid- to late February.
It doesn't of course. That's because Georgia meets by legislative, not calendar, day.
By definition, that is a day in which the body holds a floor session. The day ends only when members vote to adjourn, according to the book "Mason's Manual of Legislative Procedure."
The Senate could therefore remain operating on legislative Day 40 "without regard to the hour or calendar day," Allen wrote.
The National Conference of State Legislatures confirmed that interpretation. At least 11 states besides Georgia limit session length by counting legislative days.
The remaining states operate by calendar days or specific dates that lawmakers can meet, said Brenda Erickson, a senior research analyst with the group.
"You used to see tactics, like covering the clock or holding it from moving, but the courts have ruled you can't do that," Erickson said. "And that really applies to those states with a date-specific or calendar day count. "
So that famous 1964 photo of state Rep. Denmark Groover from Macon hanging off the House railing, trying to stop the clock during a heated debate on congressional redistricting?
It didn't matter. The clock crashed to the floor in the stunt – but the session continued.
Likewise, when House Speaker Tom Murphy grew angry at the governor and state Senate in the 1980s, he was able to stop all business with an adjournment vote before dinnertime, said former state legislator George Hooks, a Democrat from Americus.
"It has never created a problem in the past," Hooks said. "You work as needed. You try to make it before midnight, but it doesn't end until that gavel comes down and we say 'sine die.' "
So the state Senate's wee hour vote last week? Ralston implied that there is a midnight deadline for action.
Most years, the chambers do end their work before midnight. Legal experts in the state and nationally agree, though, that no such clock watching is needed.
Lawmakers meet for 40 legislative days, which end only when the chambers adjourn.
We rule Ralston's statement False.
Georgia Council on Aging,The GA Capitol blog, April 3, 2015
Georgia Public Broadcasting, Day 40 Sine Die, House Day 40 PM, April 2, 2015
Atlanta Journal-Constitution, "Legislature spends millions as midnight strikes," April 4, 2015
Georgia State Constitution , Article III Legislative Branch, Section IV, Organization and procedure of the General Assembly
Office of Legislative Counsel, Opinion letter to Lt. Gov. Casey Cagle, April 6, 2015
Email and phone interview, Ben Fry, chief of staff and spokesman for Lt. Gov. Casey Cagle, April 6, 2015
Email interview with Lauren Kane, spokeswoman, Georgia Attorney General's Office, April 6, 2015
Phone interview with George Hooks, former Democratic state legislator from Americus, April 7, 2015
Phone and email interview with Brenda Erickson, senior research analyst, National Conference of State Legislatures, April 7, 2015
Browse the Truth-O-Meter
More by April Hunt
Support independent fact-checking.
Become a member!
In a world of wild talk and fake news, help us stand up for the facts.