Stand up for the facts!
Our only agenda is to publish the truth so you can be an informed participant in democracy.
We need your help.
I would like to contribute
Pope Francis uses a modest compact car to get around, while Creflo Dollar drives an expensive sports car.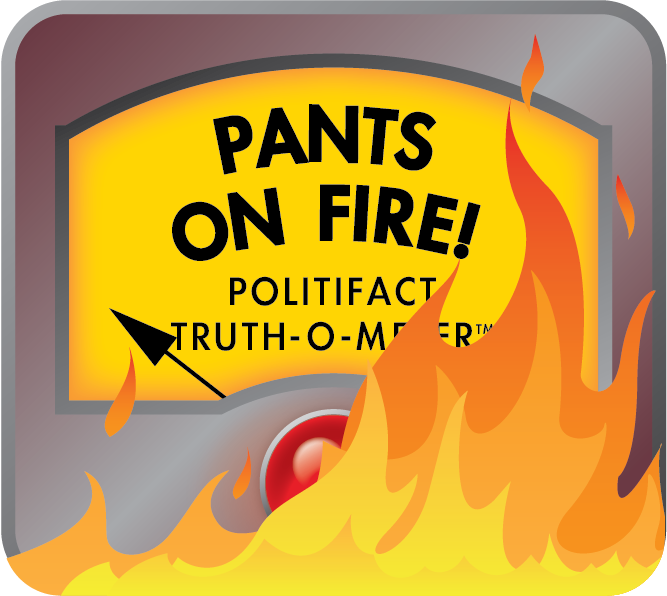 Pope, Creflo Dollar and their rides
The image that showed up the PolitiFact Georgia inbox had already pinged wildly around social media.
The top part showed the Pope waving from the back seat of the small four-door Fiat 500L. Below it was a photo of a driver purported to be College Park megachurch pastor Creflo Dollar, tooling in a shiny silver roadster with an EU license plate.
The reader wondered, could that actually be the lead pastor of World Changers Church International behind those sunglasses, zipping along somewhere in Europe? We wondered too, and decided to do some digging.
Breaking down the rides
That the top part of the meme was accurate was clear from news coverage, and the social media response, during Pope Francis' recent visit to the United States.
The Pope made news for what he said but also for his use of the Italian-made subcompact car.
News reports said Vatican police, not the Holy See, selected the car, which has a starting list price of $19,935. But they did so on Francis' specific request of modesty and simplicity for his ride.
Determining who was behind the wheel in the roadster proved more of a challenge.
Dollar is a recognizable face who has made his own headlines, most recently from a fundraising video to help his ministry buy a $65 million Gulfstream G650 luxury jet.
Though the church removed the video after a backlash, the church's board of directors later said it still intended to replace Dollar's jet with the Holy Grail of luxury jets.
"We plan to acquire a Gulfstream G650 because it is the best, and it is a reflection of the level of excellence at which this organization chooses to operate," the directors said in a prepared statement.
So, the idea of Dollar photographed in a sports car didn't seem all that outlandish. But with the shades covering much of the driver's face, it was hard to tell just who was behind the wheel.
Focusing on the car, though, brought the navigator into much clearer view.
We sent the image to Jim Donnelly and Tom Comerro, the senior editor and editorial assistant, respectively at Hemmings Motor News.
The official word from the bible for car collectors: the silver roadster is a Mercedes-Benz SLR McLaren, Stirling Moss edition.
Only 75 of the vehicles were produced, with a starting list price in 2009 of 750,000 Euros, or north of $1 million for a supercharged ride that could reach 217 miles per hour with no windshield.
Searching for who has access to that ride led us to a similar picture, of a different angle and a driver with the sunglasses off.
That's not a reverend driving the $1 million car. The driver is rapper Kanye West, whose nickname Yeezus is a clear play on the name for the son of God, arriving at a gala in Cannes, France. (You can see a more clear photo of Kanye as the driver here).
Modesty and prosperity
Simply put, the image itself is flat-out wrong.
And what about the context of those 1,000 words the picture is trying to say?
Much has been made of the "simplicity" sought by Pope Francis ever since he took a vow of poverty as a Jesuit priest. He took the subway as a cardinal in Argentina and news reports say he humbles himself in either a Ford Focus or a 1984 Renault when getting around the Vatican.
Dollar, meanwhile, is well-known for preaching the "prosperity gospel," which says that God wants all believers to do well in all aspects of their lives, including finances.
Dollar listed two Rolls Royces – one paid for by his congregation and another by members of his ministerial association of those pastors he has trained – in a 2007 congressional inquiry into the tax-exempt status of a handful of such megachurches.
World Changers spokesman Vic Bolton said Dollar no longer uses those $250,000 automobiles and instead drivers a regular Mercedes Benz S-Class sedan (which new lists for $96,000) that's about 8-10 years old (in the $65,000 range).
"It's a nice car, but it's no Aston Martin," Bolton said. "I don't think he drives a Mercedes to send a message. He drives a nice car because that's what he wants. True prosperity is having options."
The same could be said about Pope Francis. The Catholic Church, too, is mum about its wealth.
But a 2014 report found hundreds of millions of Euros tucked away, off the official church balance sheet. And the Vatican bank manages $7.3 billion in assets and keeps $20 million in gold reserves in the U.S. Federal Reserve.
That is enough to buy and sell more than a few of those fancy roadsters.
So the real difference – beyond the scale of wealth – is between the ideologies of those Christian faiths, said Kate Bowler, a professor of American Christianity at Duke Divinity School in North Carolina.
The Catholic Church is heavily collective, with a focus on the church's responsibility as a group. In the prosperity gospel, responsibility falls entirely to the right-believing individual.
Often, the proof of that belief shows up in flashy cars or extravagant churches, such as the 8,500-seat World Changers dome that has become a landmark in College Park.
But Bowler said the faith encourages family connections and community connections as truly prosperous, as well as focusing on sharing the gospel so that others may find that success.
"It doesn't really matter if it's not true," Bowler said of the meme, "because it does capture the essence of a faith that requires proof of wealth to be true."
That means Kanye West being confused for Creflo Dollar adds to, not diminishes, his message, she added.
"I don't think Creflo would mind at all," she said. "He's a victor and that language of triumph and the wealthy car demonstrates to believers that God is with them."
Our ruling
A viral image making its way around social media purports to show Pope Francis getting around town in a small compact sedan, while Georgia's megachurch pastor Creflo Dollar zips along in a stylish two-seater sports car.
The roadster driver is actually rapper Kanye West, making the image clearly false.
Even the context – trying to draw distinction between a supposedly humble servant of God with an apparently audacious one – ignores that both the Pope and Dollar have ready access to lavish luxuries.
We rate this claim Pants on Fire.
PolitiFact Georgia, "Creflo Dollar's need for $65 million jet never gets off the ground," March 23, 2015
Atlanta Journal-Constitution, "Creflo Dollar's ministry says he will get his $65 million jet," June 3, 2015
The Daily Mail, "A 53-acre estate, a Rolls Royce, $4m from Evander Holyfield and a plea to worshipers for new Gulfstream - how mega rich preacher was threatened with jail over his financial secrecy," March 31, 2015
NPR.org, "The Pope, his black Fiat and the symbolism behind it," Sept. 25, 2015
BBC.com, "Pope Francis and the little black car," Sept. 28, 2015
Christian Post, "Creflo Dollar Will Get $70 Million Gulfstream G650 Jet Says Church; World Changers Board Says It Is 'Necessary' for Ministry,'" June 2, 2015
Autoblog.com, "Kanye West rolls up to AIDS benefit in Mercedes-McLaren SLR Stirling Ross," May 23, 2011
Huffington Post, "Kanye West's new $1.7 million Mercedes McLaren SLR Stirling Ross," May 23, 2011
International Business Times, "How rich is the Vatican? So wealthy it can stumble across millions of euros just 'tucked away,'" Dec. 5, 2014
Email interview, Jim Donnelly, senior editor, and Tom Comerro, editorial assistant, Hemmings Motor News, Oct. 1, 2015
Interview, Vic Bolton, spokesman, World Changers Church International, Oct. 5, 2015
Interview, Kate Bowler, professor of American Christianity, Duke Divinity School, Oct. 5, 2015
Browse the Truth-O-Meter
More by April Hunt
Support independent fact-checking.
Become a member!
In a world of wild talk and fake news, help us stand up for the facts.