Stand up for the facts!
Our only agenda is to publish the truth so you can be an informed participant in democracy.
We need your help.
I would like to contribute
Uber and other ride-share firms are not required to carry auto insurance under Georgia law.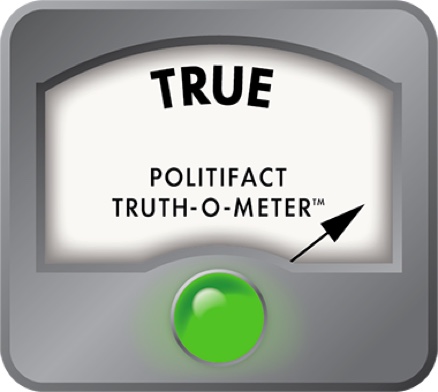 Is there a gap for rideshare insurance coverage in Georgia?
Ride-sharing services have become ubiquitous in Georgia, especially in metro Atlanta's urban core where millennial and party-goers often tap the app-based services to get around.
State lawmakers last year failed to pass legislation to regulate Uber, Lyft and other similar services. A study committee last fall recommended specific regulations that have become two bills that have already cleared the House this session.
House Bill 190 takes up the insurance gap raised in the committee report. It would require the firms to maintain $1 million in insurance coverage for service drivers and also mandates $300,000 coverage for bodily injury or death and $50,000 for property damage for drivers. Both apply to drivers when they are logged into the company's system.
State Rep. Rich Golick, R-Smyrna, said the proposal is about passenger safety, not regulation.
"Under Georgia law, there is no requirement for these companies to carry insurance related to their business activities," Golick, the chairman of the House Non-Civil Judicial Committee who works in the private sector as a regional attorney for Allstate Insurance company, told the Atlanta Journal-Constitution.
Golick also mentioned that the firms do carry similar insurance, but it is voluntary and with different coverage limits.
So PolitiFact Georgia wondered, is Golick right, or does the Peach State already tell ride-share companies to insure their drivers?
The answer is not a surprise given the relative youth of the ride-share industry.
The independent contractors who drive their own cars for the services are of course required to have personal insurance for their vehicles.
But insurance officials told the study committee that those individual policies don't apply once the contractors begin making money driving for the services. State law even lets insurance companies cancel policies on drivers found to be conducting commercial activity, like the ride shares, on personal insurance.
Put simply, your personal auto insurance won't cover an incident when you're driving for Uber or Lyft, whether when picking folks up or tooling around looking for fares.
Uber and Lyft testified that they remedy that problem by offering $1 million in coverage every time one of their drivers has passengers.
Ube also lists its insurance coverage on a company blog. The coverage amounts are higher in the Georgia proposal for times when there are no passengers, but the company has a $1 million policy in place for its drivers any time they are  heading to pick up a fare or passengers are in an Uber-contracted vehicle.
Golick's pending bill is more strict, though. It would mandate that coverage begin the moment a driver turns on the app – the ride-share equivalent of taxi drivers turning on their lights to signal they're available for fares.
The National Association of Insurance Commissioners has called for such action. And the Georgia Insurance Commissioner Ralph Hudgens has endorsed Golick's bill.
"The state has a safety obligation to make sure there is coverage when the personal policy of these drivers doesn't apply," Golick said. "And it heads off the problem of a gap in coverage before a tragic situation occurs."
There have been tragedies elsewhere. In 2013, a 6-year-old girl was killed after she, her younger brother and mother were hit by a car in a San Francisco crosswalk. The driver was logged into Uber's app at the time and was between fares at the time.
Uber has acknowledged the driver was logged into its system. But it is fighting a lawsuit that seeks for its insurance to pay for medical and burial expenses because the driver was not carrying a passenger, about to pick one up or responding to a fare request at the time of the accident.
Company spokesman Taylor Bennett said Uber's coverage applies the moment a driver accepts a request. Uber also provides contingent coverage between trips, so that, "for whatever reason their personal coverage doesn't kick in, we will cover that."
The ride-share industry opposes HB 190 and is instead more supportive of House Bill 225, which requires ride-share drivers to pass background checks and makes the companies themselves pay taxes or annual fees, which they do not pay now.
At least 21 other states are weighing some kind of regulation for the ride-share firms this year, according to the National Conference of State Legislatures.
Five have enacted new laws, including one in California that puts the same mandates on the companies as HB 190 would in Georgia.
At the same time, insurance companies are developing policy options that would allow individuals to add on ride-share coverage to their private insurance. Those policies are not yet available in Georgia.
"The industry is moving in the direction that is evolving with the innovations taking place in the insurance arena, yet (Golick) he is proposing a law that ignores these innovations," Bennett said. "That makes it more difficult to operate in the state of Georgia and therefore more difficult for folks there to start their own businesses and partner with us."
In other words, the bill remains a source of debate. But even the Uber and Lyft acknowledge their popular services are too new for there to be existing regulations on how they operate.
Lawmakers and ride-share firms may differ on what regulations will work or are needed.
But Golick said simply that Georgia doesn't have any regulations on the firms at this point.
On that point, he's dead on. We rate his claim True.
The Atlanta Journal-Constitution, "Uber bills advance in state House," March 3, 2015
Associated Press, "House passes bill to regulate car hailing firms such as Uber," March 3, 2015
Georgia General Assembly, 2015-2016 session, House Bill 190
The Atlanta Journal-Constitution, Legislative Navigator, House Bill 190
National Association of Insurance Commissioners, Consumer alert, August 2014
Uber company blog, Insurance for uberX with ridesharing, accessed March 18, 2015
House Study Committee on For-Hire Transportation Services, Report of the Committee, Dec. 31, 201
Time, "Ex-Uber Driver Charged With Manslaughter in Death of 6-Year-Old," Dec. 9, 2014
Reuters, "Ride service Uber faces new lawsuit after fatal San Francisco crash," Jan. 24, 2014
Wall Street Journal, "Uber Laws: A Primer on Ridesharing Regulations," Jan. 29, 2015
Phone interview, state Rep. Rich Golick, R-Smyrna, March 17, 2015
Phone interview, Uber spokesman Taylor Bennett, March 18, 2015
Email interview, Douglas Shinkle, Program Principal, National Council of State Legislatures, March 18, 2015
Browse the Truth-O-Meter
More by April Hunt
Support independent fact-checking.
Become a member!
In a world of wild talk and fake news, help us stand up for the facts.