Stand up for the facts!
Our only agenda is to publish the truth so you can be an informed participant in democracy.
We need your help.
I would like to contribute
Says Ted Cruz just flip-flopped about the president needing to be U.S.-born.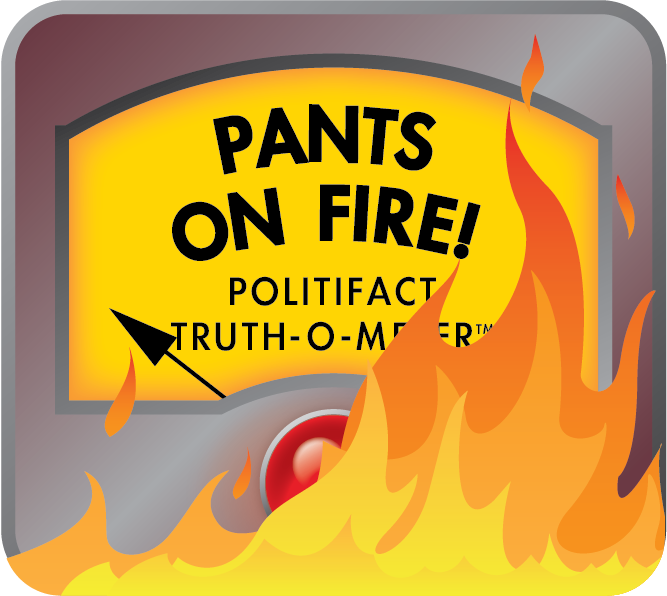 Facebook meme says Ted Cruz a flip-flopper on president needing to be U.S.-born
Canadian-born Ted Cruz, the Texas senator lately embarked on a bid for president, conveniently flip-flopped on whether a candidate needs to be born in the United States to run for president, an online meme suggests.
We speak of this March 26, 2015, Facebook post:
SOURCE: Facebook post, March 26, 2015
The post quotes the pictured Cruz, who was born in Calgary, Alberta, in December 1970 to an American mother and a Cuban-born father, saying Barack "Obama's mother's citizenship is irrelevant since his father wasn't American and he wasn't born in America. He can't be president."
Constitutional provision
That comment would have been of a piece with inaccurate "birther" charges about the Democratic president, who was born in Honolulu, Hawaii in August 1961 to an American mother and Kenyan father.
At issue is the constitutional provision requiring any president to be a "natural born citizen" of the United States--meaning the person must be a citizen at birth, most legal experts concur. The candidate also must be 35 years of age and a U.S. resident for 14 years.
What does it mean to be a "natural born citizen"? Most legal experts contend it means someone is a citizen from birth and doesn't have to go through a naturalization process to become one. And if that's the definition, then Cruz is a natural born citizen by being born to an American mother and having her citizenship at birth. (See a full rundown of Cruz's eligibility in this updated PolitiFact story.)
Cruz flip-flop?
The Facebook post, making the case for Cruz's flip-flop, says Cruz said March 23, 2015, the day he announced his presidential candidacy: "All you need to know about my parentage is my mother was a citizen. My father and place of birth are irrelevant."
Hypocrite!
No confirmation of either comment
Except, ahem, an extensive search of the Nexis news database and online news sources yields no sign of Cruz, a Houston lawyer elected to the Senate in 2012, making either statement. Our searches led us only to a March 26, 2015, web post on Debunkr.net saying the same; Cruz hasn't made these comments.
We asked Cruz's campaign if Cruz had ever said Obama couldn't be president for anything connected to his birthplace. He "has not," Cruz spokeswoman Catherine Frazier emailed.
In news stories dating from 2013 to the present, Dallas Morning News reporter Todd J. Gillman, who heads that paper's Washington, D.C., bureau, has detailed Cruz's citizenship actions including a decision to legally end his dual U.S.-Canada citizenship in June 2014. At the time, Cruz made his birth certificate available to reporters:
SOURCE: Email, Catherine Frazier, then-press secretary, U.S. Sen. Ted Cruz, to Jonathan Tilove, chief political writer, Austin American-Statesman, Aug. 19, 2013
Previously, Gillman took note of a Mother Jones magazine article stating Cruz's father, Dallas-area pastor Rafael Cruz, had made a comment while stumping for his son that suggested Obama be sent back to Kenya.
In September 2012, the elder Cruz spoke of sending Obama "back to Kenya." That's the land of birth for Obama's father, the News noted in a Nov. 1, 2013, news story, though the 44th president was born in Hawaii, "making him a natural-born American two ways -- by birth on American soil and because his mother was from Kansas."
"We have our work cut out for us," the elder Cruz told a North Texas Tea Party gathering Sept. 12, 2012, as later revealed by Mother Jones. "We need to send Barack Obama back to Chicago. I'd like to send him back to Kenya, back to Indonesia."
At the time, Frazier said the pastor did not speak for his son. Ted Cruz subsequently said his father made an "ill-advised joke," the News reported.
Our ruling
A Facebook meme indicates Ted Cruz has conveniently flip-flopped on whether the president must be U.S.-born.
We found no evidence Cruz made the presented comments or that he's changed his position about the "natural born citizen" provision. While he's spoken occasionally about his own birth and citizenship, he appears not to have made declarations about Obama's origins.
This makes the Facebook post factually unsupported and ridiculous. Pants on Fire!
---
PANTS ON FIRE – The statement is not accurate and makes a ridiculous claim.
Click here for more on the six PolitiFact ratings and how we select facts to check.
https://www.sharethefacts.co/share/9fb7e53e-44be-41dc-a91b-15f4bed19831
Story, "Is Ted Cruz, born in Canada, eligible to run for president? (Updated)," PolitiFact, March 26, 2015
News blog posts, "Sen. Ted Cruz: 'I will renounce any Canadian citizenship,'" Trailblazers blog, Dallas Morning News, Aug. 19, 2013; "Sen. Ted Cruz said father's remark about sending President Obama back to Kenya was an ill-advised joke," Trailblazers blog, Nov. 1, 2013; "No, Canada: Sen. Ted Cruz has formally shed his dual citizenship," Trailblazers blog, June 10, 2014 (accessed March 27, 2015)
Email, Catherine Frazier, press secretary, Ted Cruz presidential campaign, March 26, 2015
Browse the Truth-O-Meter
More by W. Gardner Selby
Support independent fact-checking.
Become a member!
In a world of wild talk and fake news, help us stand up for the facts.