Stand up for the facts!
Our only agenda is to publish the truth so you can be an informed participant in democracy.
We need your help.
I would like to contribute
Donald Trump's decision to skip the Fox News/Google debate in Des Moines "is near unprecedented."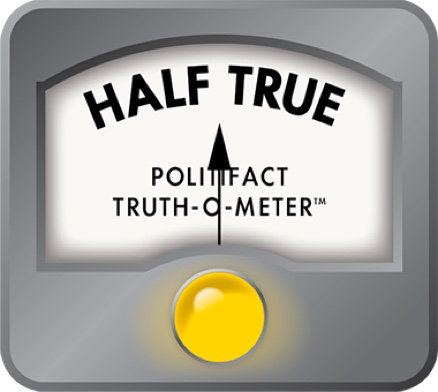 How often do presidential candidates skip debates? More than you think
Donald Trump says he will sit out Thursday's presidential debate after clashing with Fox News over the network's inclusion of Megyn Kelly as a moderator.
Trump's beef with Kelly started in the first GOP debate last August, when the Fox anchor questioned him on his remarks about women. The Trump campaign demanded Kelly's removal from the Jan. 28 debate, but the network refused, inciting the billionaire's ire and a boycott.
In response, the network wrote in an official statement:
"Donald Trump is refusing to debate seven of his fellow presidential candidates on stage that night, which is near unprecedented.
"We're not sure how Iowans are going to feel about him walking away from them at the last minute, but it should be clear to the American public by now that this is rooted in one thing – Megyn Kelly, whom he has viciously attacked since August and has now spent four days demanding be removed from the debate stage. Capitulating to politicians' ultimatums about a debate moderator violates all journalistic standards, as do threats, including the one leveled by Trump's campaign manager Corey Lewandowski toward Megyn Kelly."
We were curious about Fox's assertion that Trump's decision is "near unprecedented."
We didn't hear back from the network, but our research finds Fox's claim is slightly exaggerated. Many other candidates on both sides of the aisle have ditched debate, but the clearest connection to Trump happened more than 35 years ago, when then-frontrunner Ronald Reagan skipped the final debate before the Iowa caucus in 1980.
Let's go through some examples of candidates passing up the chance to debate, tracing back from the cycle we're in now.
2016 cycle
Trump's Fox News debate boycott marks the third time Trump has threatened to pull out of a debate (though he has showed up to all of them so far). But Trump isn't the only candidate who's toyed with the idea, and one candidate actually beat Trump to it.
After failing to qualify for the main debate, Kentucky Sen. Rand Paul skipped the undercard round hosted by Fox Business News and Facebook on Jan. 16. "I won't participate in anything that's not first-tier because we have a first-tier campaign," Paul said.
Paul's self-extraction from the earlier debate isn't quite the same thing as Trump, the front runner, pulling out of the prime time event in Iowa days before the Iowa caucuses. But Paul isn't the only other example, and Trump isn't the only leading candidate to have refused to debate.  
2012 cycle
There were 20 GOP primary debates in 2012. (The Democrats did not have any, given President Barack Obama's incumbency.) Eventual Republican nominee Mitt Romney was invited to the first Republican debate on May 5, 2011, before he announced his candidacy, but Romney opted out.
Similarly, former Utah Gov. Jon Huntsman declined an invitation for the second debate held June 13, 2011, by CNN and announced his candidacy the following day. Huntsman then skipped another CNN debate to attend a town hall forum instead.
Five out of seven Republican candidates (Romney, Huntsman, Texas Gov. Rick Perry, Minnesota Rep. Michele Bachmann and Texas Rep. Ron Paul) bowed out of a Newsmax debate scheduled for Dec. 27, 2011, — with Trump as the moderator.
While the others cited conflicting schedules or didn't say why they were declining, the Ron Paul campaign specifically named Trump himself as the reason, saying, "Mr. Trump's participation will contribute to an unwanted circus-like atmosphere."
Only former House Speaker Newt Gingrich and former Kentucky Sen. Rick Santorum accepted the invitation. The debate was cancelled after Trump withdrew from moderating. (Trump took to Twitter to air his grievances.)
2008 cycle
In 2008, four leading Republican candidates — Arizona Sen. John McCain, Romney, New York Mayor Rudy Giuliani and former Tennessee Sen. Fred Thompson — skipped a primary debate held Sept. 27, 2007, by PBS, citing conflicting schedules.
A few months later, Rep. Tom Tancredo, R-Colo., boycotted a Univision debate because "a Spanish debate has no place in a presidential campaign," he said.
In the Democratic primary, Obama, then a U.S. senator from Illinois, Hillary Clinton, then a U.S. senator from New York, and former North Carolina Sen. John Edwards declined to participate in a Sept. 23, 2007, debate hosted by the Congressional Black Caucus and Fox News.
The three said they would participate in a CNN debate co-sponsored by the Congressional Black Caucus instead, with an Obama spokesman noting that "CNN seemed like a more appropriate venue." The debate was canceled.
New Mexico Gov. Bill Richardson did not participate in a radio-only debate hosted by NPR in December 2007 in order to attend the funeral of a Korean war veteran.
Previous elections
Beyond the more recent cycles, there are even more examples of major candidates declining to debate in both primary and general elections.
"It's not unprecedented for frontrunners to skip out in primary debates," said Mitchell McKinney, a University of Missouri professor of political communication who specializes in presidential debates. McKinney gave a few other examples of no-shows.
In 1980, Ronald Reagan passed on the last debate before the Iowa caucus, thinking he had the state in the bag. However, he lost the caucus to George H.W. Bush, who had a strong performance.
In 1996, Bob Dole skipped the first primary debate in order to campaign. And in 1999, then Texas Gov. George W. Bush was absent for the first two primary debates. (He had planned to skip all the debates until January 2000 but began participating in December due to falling poll numbers and pressure from the party, according to USA Today.)
Even further back, there's also Presidents Lyndon B. Johnson (who refused to debate Barry Goldwater in 1964) and Richard Nixon (who, after debating and losing to John F. Kennedy in 1960, opted out in 1968 and 1972), according to Ohio University's William Benoit, who's authored several books on presidential debates.
To debate or not to debate
So Trump's decision to skip the Fox News debate, while rare, isn't unique. And what's more, experts said, bowing out is an old strategy for moving forward.
"Candidates who lead may not want to risk making a blunder in the debate," Benoit said. "Occasionally a candidate in the primary will skip a debate; for example a candidate who knows he or she will lose in Iowa might skip one or more Iowa debates to concentrate on New Hampshire."
Unlike other candidates who choose not to participate, Kinney argues, Trump doesn't have to fear losing exposure (given his knack for garnering media attention) or being accused of weakness (given his blustery, aggressive brand).
"This Megyn Kelly (spat) has obviously been ongoing, but honestly it could be cover," he said. "To use that to dodge attacks from anyone else on that stage — since frontrunners are in line of fire — it's pretty smart."
Our ruling
Fox News said Donald Trump's decision to skip its upcoming debate in Des Moines "is near unprecedented."
Fox takes its claim a bit too far, as we found many examples in recent cycles of candidates skipping primary debates and in some cases even sitting out debate for a year at a time. The clearest comparison to Trump happened with Reagan about 35 years ago. However, the news channel has a point that the Trump situation is pretty uncommon. 
We rate Fox's claim Half True.
Fox News Channel, "Fox News' Official Statement on Trump's Decision Not to Participate in Debate," Jan. 26, 2016
CNN, "Rand Paul to Fox Business: I'm skipping your debate," Jan. 11, 2016
New York Times, "5 G.O.P. Hopefuls (Who?) Flock to First Debate of '12 Race," May 5, 2011
The Hill, "Ron Paul rips Trump, boycotts debate," Dec. 3, 2011
Politico, "Trump debate appearance canceled," Dec. 13, 2011
New York Times, "G.O.P. Candidates Criticize Absent Rivals," Sept. 27, 2007
CBS, "Tancredo Says He's Boycotting Univision Debate," Dec. 7, 2007
NBC, "Obama, Clinton to skip Fox-backed debate," April 10, 2007
CBS, "Fox-Backed Democrat Debate Called Off," Aug. 23, 2007
CBS, "NPR Debate Kept Quiet, Stays Civil," Dec. 4, 2007
Interview with Mitchell McKinney, professor of political communication at the University of Missouri, Jan. 27, 2016
Los Angeles Times, "Dole Takes Heat for Skipping GOP Debate," Jan. 7, 1996
Email interview with William Benoit, professor of communications studies at Ohio University, Jan 27, 2016
USA Today, Bush improves; McCain talks tough in latest debate (Nexis), Dec. 14, 1999
Mediaite, "Trump in 2012: Michele Bachmann Showed 'Great Disloyalty' Skipping Debate, 'People Rejected Her'" Jan. 27, 2016
Browse the Truth-O-Meter
More by Linda Qiu
Support independent fact-checking.
Become a member!
In a world of wild talk and fake news, help us stand up for the facts.