Stand up for the facts!
Our only agenda is to publish the truth so you can be an informed participant in democracy.
We need your help.
I would like to contribute
Congress will begin its recess "without having allocated one penny" to fight Zika.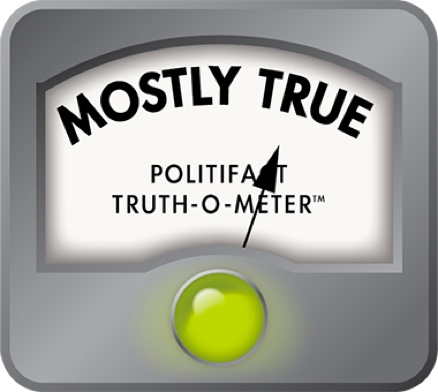 Clinton: U.S. Congress hasn't 'allocated one penny' to fight Zika
Democratic presidential candidate Hillary Clinton stepped into the Zika funding debate and chastised Congress for failing to step up to the plate.
"Congress should meet President (Barack) Obama's request for $1.8 billion in emergency appropriations to fight Zika," Clinton said March 18, 2016 on Medium. "The president asked for this funding over a month ago, but on Saturday, Congress will begin a two-week break without having allocated one penny."
Clinton went on to note that "Congressional Republicans said the administration should use funds left over from fighting Ebola — even though that money is still being used. Why would we lower our defenses against one public health threat in order to meet another one? That's senseless and dangerous. Congress needs to provide the funds to fight Zika now."
We were curious whether Congress recessed without "allocating a single penny" to deal with the Zika virus.
The Zika virus has spread rapidly in South America and is making inroads in the United States, mostly in Puerto Rico, but in many mainland states as well. The mosquito-borne disease has been linked to birth defects and neurological disorders. On Feb. 8, Obama asked Congress for $1.8 billion in emergency funding to expand mosquito control programs in the states, accelerate vaccine research and take a number of other steps to rein in the disease.
By the budget rules in Washington, emergency funding is not controlled by the deficit reduction spending caps that apply to most programs.
At first, Republicans sounded receptive. A few days after the administration's request, House Speaker Paul Ryan said "we do anticipate some kind of bipartisan action on this, because this is something we want to get ahead of."
On Feb. 18, the GOP chair of the House Appropriations Committee, joined by two Republican subcommittee chairs, told the White House Office of Management and Budget that before it asked for new money, it should use dollars left over from the emergency response provided to fight Ebola.
"If the aim of the request is to mount as rapid a response as possible, it is clear to us that the most expeditious way to identify the needed funding is to maximize the use of unobligated funds previously provided for Ebola response, prevention, and preparedness."
The House Republicans said they estimated that $2.7 billion remained unused out of the original $5.4 billion emergency appropriation. They noted that under the rules of the emergency appropriation, about $400 million of those funds need to be spent by the end of September.
We'll dig a little deeper into that Ebola money in a moment, but to settle one piece of this fact-check, in terms of committing new dollars explicitly to combat the Zika virus, Congress has not done that.
The remaining Ebola money
Jennifer Kates, director of the Kaiser Family Foundation's program on global health and HIV policy, tracks Washington spending in this area about as closely as anyone. Kates told us that the Republican number might be a bit high, but by her latest count, about $2.4 billion of Ebola funding remains.
So in theory, the Centers for Disease Control and Prevention and the State Department's Agency for International Development (USAID) could redirect some of that money to fight Zika.
But there are some issues to unpack. First, Congress appropriated many of those dollars to be spent over a period of five years. For example, the funding bill gave the CDC over $1.7 billion with the broad instruction to "prevent, prepare for, and respond to Ebola domestically and internationally."
"Initially, they recognized that part of the job involved building the health care systems over time," Kates said. "They wanted the tools to be in place so we could be on top of things when another outbreak took place. And we know there will be other outbreaks, of Ebola or something else."
There are plenty of examples of lawmakers, both Republican and Democratic, talking about the Ebola money as a longer term investment.
Rep. Tom Cole, R-Okla., a high-ranking subcommittee chair on the appropriations committee, held a hearing in April 2015 to review the impact of the emergency funding. Cole opened the hearing saying he wanted to discuss "the lessons learned from this outbreak and how the funding Congress provided will support longer term public health capacity."
At another appropriations subcommittee hearing in February 2015, Dirk Dijkerman, USAID's coordinator for its Ebola Task Force described how his agency was using the money as the immediate Ebola threat eased.
"We are focusing on building more resilient health and prepared systems in West Africa, in other hot spots in Africa," Dijkerman said. "Our goal is to detect, prevent and respond to future outbreaks before they become global security threats."
So while one could make the case that the emergency Ebola money was intended to be used for a future outbreak, much of the discussion was not about putting out fires, but about building health care infrastructure.
CDC director Thomas Frieden told the House Appropriations Committee on March 23, 2016, that while his agency was working hard to tackle the Zika virus, "we will not be able to do so without the resources requested in the administration's FY 2016 emergency supplemental request."
"If you look at the definition of emergency -- unanticipated, potentially catastrophic, permanent damage -- I can't imagine a situation that meets this more than Zika," Frieden said. "There has never before been a mosquito borne illness that can cause a birth defect; we've never seen that before."
Frieden said all of the dollars Congress had allocated before were for specific activities. While he could move dollars around, he warned that there would be trade-offs.
Kates said a long-running debate in Washington lies behind this current tug-of-war.
"We have an episodic response to these things," Kates said. "There's an interest in having a steady stream of funding to build up the systems we'd need to respond to new outbreaks, but that doesn't seem to be the way things are done."
Our ruling
Clinton said that Congress had not "allocated one penny" to fight Zika. In terms of targeting new dollars to deal with the Zika virus, that is correct. House Republicans say that they did provide money through the emergency Ebola appropriation. To the extent that those funds could be redirected, that holds up. But it is also true that when that money was approved there was a bipartisan agreement that it would be used for longer term efforts to build overall health care system capacity.
There is a policy disagreement on the best way to deploy federal funds -- and we're not weighing in on that here. But regardless, there is no new money to confront Zika.
We rate the claim Mostly True.
Medium, The time to take action against Zika is now, March 18, 2016
U.S. House Committee on Appropriations, Response to emergency Zika appropriation request, Feb. 18, 2016
U.S. Congress, Consolidated and further continuing appropriations act - 2015, Dec. 16, 2014
House Appropriations Committee — Subcommittee on Labor, Health and Human Services, Education, and Related Agencies, Testimony of Thomas Frieden,director, Centers for Disease Control and Prevention, March 23, 2016
White House, Preparing for and Responding to the Zika Virus at Home and Abroad, Feb. 8, 2016
CQ.com,, Senate Foreign Relations Subcommittee on African Affairs Holds Hearing on the International Response to the Ebola Outbreak, Dec. 10, 2014
CQ.com, House Appropriations Subcommittee on State, Foreign Operations, and Related Programs Holds Hearing on President Obama's Fiscal 2016 Budget Request for Ebola Funding, Feb. 11, 2015
CQ.com, House Foreign Affairs Subcommittee on Africa, Global Health, Global Human Rights and International Organizations Holds Hearing on Fighting Ebola, Nov. 18, 2014
CQ.com, House Appropriations Subcommittee on Labor, Health and Human Services, Education, and Related Agencies Holds Hearing on President Obama's Fiscal 2016 Budget Request for Department of Health and Human Services, Feb. 25, 2015
CQ.com, House Appropriations Subcommittee on Labor, Health and Human Services, Education and Related Agencies Holds Hearing on the Budget for Ebola, April 15, 2015
Kaiser Family Foundation, The U.S. Response to Ebola: Status of the FY2015 Emergency Ebola Appropriation, Dec. 11, 2015
Interview, Jennifer Kates, director of global health and HIV policy, Kaiser Family Foundation, March 24, 2016
Browse the Truth-O-Meter
More by Jon Greenberg
Support independent fact-checking.
Become a member!
In a world of wild talk and fake news, help us stand up for the facts.