Get PolitiFact in your inbox.
Says Paul Ryan "is still endorsing Trump."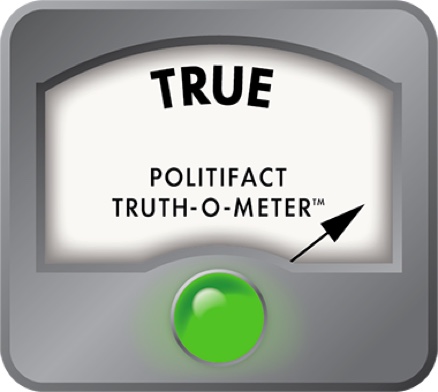 After Donald Trump's campaign missteps, does Paul Ryan still endorse him, as Hillary Clinton says?
One of the most vexing quandaries for Republican House Speaker Paul Ryan in 2016 has been whether, and how, to support the GOP's presidential nominee.
Finally, a month from election day, Ryan somewhat reluctantly agreed to make his first public appearance with Donald Trump, at a political rally in his southern Wisconsin district.
But on the day before rally, a videotape of Trump talking crassly about women surfaced.
In the 2005 video, Trump is caught on a live microphone saying "I did try and f--- her. She was married." He also uses graphic terms to describe the woman's body and says he frequently tries to kiss beautiful women and even grab their genitals.
Ryan denounced Trump and said Trump would not be attending the rally.
Three days after the video's release, on Oct. 10, 2016, Ryan went further, declaring to fellow Republican House members he would not defend Trump, and instead focus on maintaining the GOP's majority in the House.
So, we wondered about a tweet issued the same day by Democratic presidential nominee Hillary Clinton.
She claimed: "Ryan is still endorsing Trump."
Ryan's position
Ryan's dilemma on supporting Trump was evident in May 2016, when we tested him on our Flip-O-Meter, which is used to see whether a politician has changed positions. We gave Ryan a Half Flip.
At the time, just after Trump became the presumptive GOP nominee with a win in Indiana's primary, Ryan had said repeatedly he would support for president whomever won the Republican nomination. He said so even when asked specifically about Trump.
Yet in his first comments after Trump won in Indiana, Ryan wavered. He did not say he would not support Trump. But he stated he was not ready to support him at that time.
Then in June 2016, a month before Trump won the nomination, Ryan endorsed him, saying:
"It's no secret that he and I have our differences. I won't pretend otherwise. And when I feel the need to, I'll continue to speak my mind. But the reality is, on the issues that make up our agenda, we have more common ground than disagreement."
Clinton's claim
Early on Oct. 10, 2016, Politico reported that, according to sources, Ryan was discussing whether to revoke his Trump endorsement. Clinton sent her tweet several hours later, after Ryan held a private conference call with House Republicans that was later discussed publicly.
Clinton's campaign cited to us a same-day blog post from the Los Angeles Times about the call. The post was headlined: "House Speaker Paul Ryan will not campaign with Trump, but still endorses him."
Other news accounts on the conference call were similar.
The Milwaukee Journal Sentinel stated Ryan "stopped short of rescinding his own tepid endorsement of Trump," and quoted a Ryan aide as saying there is "no update" in his position on Trump "at this time."
The New York Times and ABC News said Ryan responded to criticism for not supporting Trump more by emphasizing that he wasn't withdrawing his endorsement.
As for Ryan himself, when we asked his campaign about Clinton's claim, a spokesman simply reiterated what had been put out earlier, saying: "There is no update in his position at this time."
Our rating
Clinton says Ryan "is still endorsing Trump."
As of the time when Clinton made the claim, Ryan's endorsement of Trump for president remained in place.
We rate the statement True.
 
https://www.sharethefacts.co/share/82b74708-0ee4-414b-9fb4-437544a96b41
Twitter, Hillary Clinton tweet, Oct. 10, 2016
Los Angeles Times, "House Speaker Paul Ryan will not campaign with Trump, but still endorses him," Oct. 10, 2016
Milwaukee Journal Sentinel, "Editorial: Ryan needs to withdraw his endorsement of Trump," Oct. 10, 2016
Politico, "Sources: Ryan discussed revoking Trump endorsement," Oct. 10, 2016
Email, Paul Ryan campaign spoksman Zack Roday, Oct. 10, 2016
Email, Hillary Clinton campaign spokeswoman Gillian Drummond, Oct. 10, 2016
Milwaukee Journal Sentinel, "Speaker Ryan tells GOP he won't defend Trump," Oct. 10, 2016
PolitiFact Wisconsin, "Vexed by Donald Trump, has Paul Ryan changed his position on backing GOP presidential nominee?" May 6, 2016
ABC News, "Paul Ryan Maintains Endorsement of Trump But Tells House GOP 'Do What's Best for You,'" Oct. 10, 2016
New York Times, "Paul Ryan Won't Defend Donald Trump, Upsetting Trump and G.O.P. Hard-Liners," Oct. 10, 2016
Browse the Truth-O-Meter
More by Tom Kertscher
Support independent fact-checking.
Become a member!
In a world of wild talk and fake news, help us stand up for the facts.