Get PolitiFact in your inbox.
"UPDATE: 'Thousands' voted for Doug Jones in Alabama town with population of 2,256"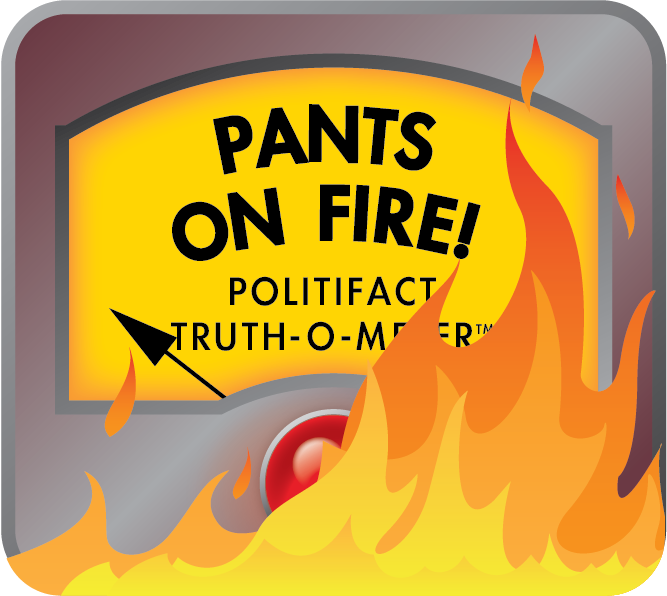 Fake news spreads about Doug Jones and votes in fictional town "Bordalama"
It's not true that Democrat Doug Jones got more than 5,000 votes in a town of less than 3,000 people in the Alabama Senate race.
Unofficial results from the Dec. 12 special election show that overall, Jones beat his Republican contender Roy Moore by 1.5 percentage points, or about 20,000 more votes.
Moore's election loss in deep-red Alabama prompted false stories of voter fraud, including a post from a website called Ladies of Liberty, headlined "UPDATE: 'Thousands' voted for Doug Jones in Alabama town with population of 2,256."
Ladies of Liberty describes itself as "a whimsical playland of conservative satire." It's About page says that everything on the website is fiction.
"It is not a lie and it is not fake news because it is not real. If you believe that it is real, you should have your head examined," said the website's About page.
Yet, we've seen website's claim, though not always attributed to Ladies of Liberty, spread around on Facebook, with some users thinking it's true.
Here's what the post claims:
"The State Election Board of Voting Integrity said early on that 'more than a third' of Jones' votes up to 11 a.m. looked suspicious — and with good reason. Many of them came from the small town of Bordalama, a rural community about 20 miles outside Birmingham.
According to official tallies, Roy Moore received 953 votes in the small town. Doug Jones received 5,327. If the disparity in numbers isn't enough to give you reason to smell something fishy, the population of the town should. There are 2,256 residents there and only 1,867 registered voters. In other words, more people voted for Doug Jones than even live in Bordalama."
The quick facts:
The name of the purported board is a variation of the "State Election Integrity Board" named in other fake news items, which a spokesman for the Alabama Secretary of State previously told PolitiFact does no exist.
Bordalama? Doesn't exist either. No mention of it in the U.S. Census' list of places in Alabama.
As of 2 p.m. Dec. 15, Moore had not conceded the race, arguing that military and provisional ballots had not been counted yet and that the Alabama secretary of state still hadn't certified the race. (In a CNN interview, the Alabama secretary of state expressed skepticism that election outcome would be different.)
Ladies of Liberty says its posts are not fake news because they are "not real."
We say Ladies of Liberty's post is Pants on Fire!
Alabama Secretary of State, Unofficial Election Night Results - U.S. Senate Special General Election 2017 Statewide Results
Snopes, Were 'Black People in Birmingham' Caught Voting Multiple Times With Fake IDs?, Dec. 13, 2017
PunditFact, No, undocumented immigrants were not caught voting in Alabama Senate election, Dec. 13, 2017
Washington Post, White House urges Roy Moore to concede, as supporters look for evidence of 'voter fraud', Dec. 14, 2017
Ladiesofliberty.net, UPDATE: 'Thousands' Voted For Doug Jones In Alabama Town With Population Of 2,256, Dec. 13, 2017
Ladiesofliberty.net, About page, accessed Dec. 15, 2017
Facebook, Tecca Wilging Auxt post, Dec. 14, 2017
CNN, Alabama Secretary of State: 'Highly unlikely' Jones not the winner, Dec. 13, 2017
U.S. Census, 2017 U.S. Gazetteer Files, Alabama places
Browse the Truth-O-Meter
More by Miriam Valverde
Support independent fact-checking.
Become a member!
In a world of wild talk and fake news, help us stand up for the facts.