Stand up for the facts!
Our only agenda is to publish the truth so you can be an informed participant in democracy.
We need your help.
I would like to contribute
"I have never once raised the county tax levy -- not for seven straight years."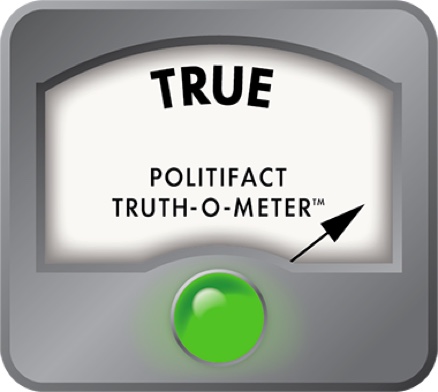 Astorino has not raised the tax levy in Westchester County
Gov. Andrew M. Cuomo wants local governments to cut costs and share services to reduce burdensome property taxes for New York state residents. Cuomo unveiled a proposal in his State of the State speech for county leaders to craft an annual cost-cutting plan, which would be submitted to voters for approval.
Westchester County Executive Robert P. Astorino took exception at Cuomo deflecting blame for property taxes.  
"I would remind the governor that I have never once raised the county tax levy -- not for seven straight years --  while Mr. Cuomo's state mandates have ravaged county, municipal and school budgets," Astorino said.
Has Astorino kept the tax levy flat in Westchester County since taking office?
Astorino's budget
Cuomo won a second term as governor in 2014 when he beat Astorino, the Republican nominee. Astorino has acknowledged he's keeping the door open to another shot at Cuomo. As county executive of Westchester County, Astorino leads a county that has among the highest property taxes in the country. When Astorino started as county executive in 2010, the county collected about $560.7 million in property taxes from residents. In his first year, Astorino approved a $12.3 million, or two percent, cut in the county's real property tax levy. Since then Westchester County's property tax levy has remained flat.
So the county portion of residents' property tax bill has decreased. Instead of just keeping the tax rate flat, Astorino and the county legislature opted to keep the dollar amount of the tax levy the same. Since more residents have moved into Westchester County in the past seven years, the property tax levy - now $548 million annually - has been spread out among more taxpayers.
"With the tax levy frozen, county property taxes for residents in Westchester have actually gone down," said Ken Girardin of the Empire Center, an independent, non-partisan and non-profit think tank in Albany.
That does not necessarily mean a resident's total property tax bill is lower. Their bill is comprised of county and local taxes, including school taxes.
The sales tax rate in Westchester County has been 3 percent since 2004, according to the state Dept. of Taxation and Finance. Yonkers, the largest city in the county, was allowed by the legislature to raise its local sales tax in 2015. That decision was made by the city council and approved by the state legislature, not the county.
The few other taxes the county collects, like the hotel occupancy tax, have also stayed at the same rate since Astorino was elected, the county's press office says. Revenue from these taxes has increased since Astorino took office.
Our ruling
Astorino said "I have never once raised the county tax levy -- not for seven straight years."
He's right, according to the county's budget department and the New York State Comptroller's Office. He has proposed seven budgets, all of which either kept the tax levy flat or lowered it.
We rate Astorino's claim as True.
https://www.sharethefacts.co/share/8d4a03aa-443d-4f46-a6b9-323e5ecb108b
Press release from Rob Astorino responding to Cuomo's State of the State, Jan. 10, 2017
Email conversation with Jessica Proud, Rob Astorino's spokesperson
Phone conversation with Westchester County's Communications Dept.
Phone conversation with Ken Girardin from the Empire Center
Westchester County Budget information from Westchester County's Budget Dept. Website, Accessed Jan. 10, 2016
Westchester County Budget Information also from Open Book New York, State Comptroller Office, Accessed Jan. 10, 2016
NYSAC's statement on the state of our counties, Jan. 11, 2017, Accessed Jan. 11, 2017
"Cuomo vetoes bill that would have required state to fund legal services for the poor", New York Daily News, Jan. 1, 2017, Accessed Jan 11, 2017
"Yonkers eyes sales tax increase to fund schools", The Journal News, June 19, 2015, Accessed Jan. 11, 2017
Local sales tax rates as of Oct. 2016, Dept. of Taxation and Finance, Accessed Jan. 11, 2017
Westchester County Census Bureau Quick Facts, U.S. Census Bureau, Accessed Jan. 11, 2017
"The Highest and Lowest Property Taxes by County", Zillow, Apr. 13, 2015, Accessed Jan. 11, 2017
Four potential N.Y. governor candidates working Cleveland convention, Jul. 21, 2016, Accessed Jan. 12, 2017
Browse the Truth-O-Meter
More by Dan Clark
Support independent fact-checking.
Become a member!
In a world of wild talk and fake news, help us stand up for the facts.