Get PolitiFact in your inbox.
"The only housing authority in the state that we have actually given money to is NYCHA."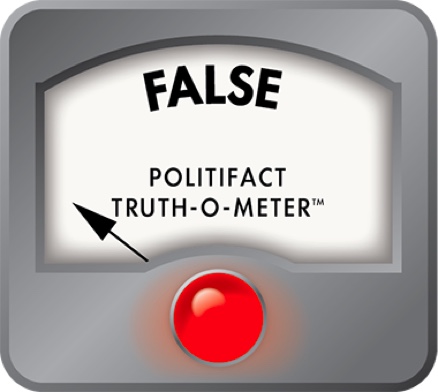 Have other housing authorities in NY been given money like NYCHA?
Gov. Andrew M. Cuomo called public housing in New York City "disgusting" when he visited a unit earlier this month.
He blamed the New York City Housing Authority for neglecting maintenance on the aging system, which houses one of every 14 city residents. The state has done its part by footing part of the bill, Cuomo said.
"The only housing authority in the state that we have actually given money to is NYCHA," Cuomo said.
There are about 160 housing authorities in the state. New York City's authority provides housing to more than 147,000 families, more than any other authority. Most authorities receive almost all of their funding from the federal Department of Housing and Urban Development.
Is Cuomo right that the state doesn't give any money to housing authorities outside New York City?
In the budget
A state Division of Budget spokesperson, on behalf of the Cuomo administration, defended the governor's statement, saying the New York City Housing Authority is the only housing authority in the state to have a direct funding line in the state budget. 
State lawmakers approved $100 million for the authority in 2015 to replace roofs across the public housing system over a three-year period. Also, $200 million was approved in last year's state budget for more roof maintenance and other repairs, like new boilers. Cuomo has recently proposed an additional $250 million for NYCHA in this year's budget.
Other housing authorities have access to state funds, but they have to either apply for funding from a statewide program or compete for grants.
"The governor is correct that the only housing authority that got direct grants to their housing authority was NYCHA," said William Simmons, president of the New York State Public Housing Authority Directors Association, which represents the majority of housing authorities in the state.
"Any dollars that go toward housing authorities in upstate New York, these are dollars that they compete for or apply for. It's not a direct allocation," Simmons continued.
Other funds
Authorities can compete for funds from the Public Housing Preservation Program. The program awards funds to improve the long-term sustainability of existing public housing units. Authorities compete for the money through a bidding process with New York State Homes and Community Renewal, the state housing agency. Six authorities have received a total of $125 million from this program in the past two state budgets. 
Authorities can also apply for funding from the Public Housing Modernization Program. The money is used by housing developments where rental income and other funding isn't enough to pay for regular maintenance. About $6.4 million goes to 13 state-supervised public housing authorities in New York state each year through this program, according to the Division of Budget.
State tax credits are also available for authorities that develop public housing for low-income residents.
Our ruling
"The only housing authority in the state that we have actually given money to is NYCHA," Cuomo said.
The New York City Housing Authority is the only public housing agency that has a line item in the budget. But other housing authorities have received money from the state through competitive grant programs.
So the New York City Housing Authority is not the only housing authority to receive money from the state. We rate Cuomo's statement False.
"Governor Cuomo Directs Health Department to Investigate Hazards at NYCHA Properties," March 12, 2018
Email conversation with Richard Azzopardi, spokesperson for Cuomo
Email conversation with Morris Peters, spokesperson for the NYS Division of Budget
Phone interview with William Simmons, Executive Director of the Syracuse Housing Authority and President of NYSPHADA
"De Blasio Administration Announces $300 Million for NYCHA Roof Replacement Over the Next Three Years," May 9, 2015
"State Senate begins approving budget bills that include boost for NYCHA and affordable housing," NY Daily News, April 5, 2017
"De Blasio blames state for failing to help with NYCHA repairs," New York Post, Jan. 19, 2018
"Cuomo Weighs State of Emergency for New York City Public Housing," New York Times, March 12, 2018
Public Housing Preservation Program, HCR Website
Browse the Truth-O-Meter
More by Dan Clark
Support independent fact-checking.
Become a member!
In a world of wild talk and fake news, help us stand up for the facts.