Stand up for the facts!
Our only agenda is to publish the truth so you can be an informed participant in democracy.
We need your help.
I would like to contribute
"Justice Kennedy quit because he and his son helped Trump launder illegal Russian money through Deutsche Bank."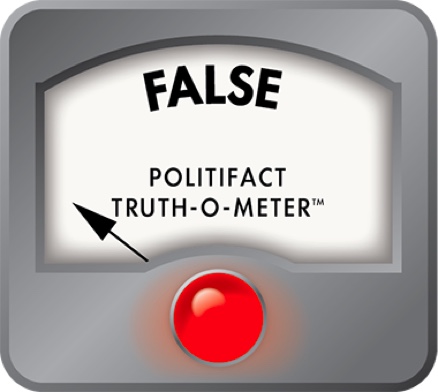 Did Justice Kennedy quit due to family ties to Trump and Russia?
The New York Times detailed connections between the Trump White House and Justice Anthony Kennedy, searching for factors that might have inspired Kennedy to retire so abruptly before the November midterms.
The newspaper examined a number of connections that the Trump family might have exploited to earn Kennedy's trust: constant praise for his work, the routine promotion of his clerks, and visits from the president's family.
But some conspiracy-minded bloggers have honed in on two paragraphs, nestled in the middle of the article: Kennedy's son, Justin Kennedy, had worked with Deutsche Bank when it loaned over $1 billion to Trump, even when other banks had become wary of him.
In the New York Times article, this is just one piece of evidence to show that the Kennedy and Trump families were close outside of politics.
However, liberal clickbait site Kwotable used the detail to suggest corruption on a much more massive, though unsupported, scale. Its June 30 headline read, "Justice Kennedy quit because he and his son helped Trump launder illegal Russian money through Deutsche Bank."
The New York Times report didn't go that far, so we decided to dig deeper into the Kwotable claim.
Deutsche Bank and Trump
Trump's relationship with Deutsche Bank began in the late nineties when many other major lenders were unwilling to do business with him. Between 1991 and 1992, Trump declared bankruptcy four times, making him unpopular among Wall Street bankers, who referred to making deals with him as "Donald risk."
Deutsche Bank opened up to working with Trump after launching its real estate division in 1998. Mike Offit, a newly-hired managing director, gave Trump a loan to renovate his building on Wall Street, and continued to work with him through the 2008 financial crisis.
According to a 2017 report by the New York Times, Trump has done more than $4 billion in business with Deutsche since then, including the construction of Trump Tower in Chicago and the Trump National Doral in Miami.
Justin Kennedy began working at Deutsche in 1998 as the managing director and global head of Real Estate Capital Markets, a role he held until leaving in 2009. Kennedy oversaw and approved major real estate loans given through the bank, including multiple loans made to Trump for his real estate enterprise.
What about Russia?
Trump's connections to Russia are still being investigated by special counsel Robert Mueller. But Deutsche Bank's relationship to the country is well-documented, and controversial.
In early 2017, banking regulators fined the bank $630 million for its negligence in stopping a Russia-based money laundering scheme, in which Russian clients engaged in illegal "mirror-trading." (One client would purchase stocks in rubles through the Moscow branch, and then a conspirator would sell identical stocks for the same price, but through the London branch and in dollars. This money would be transferred to offshore accounts, effectively allowing traders to illegally transfer billions of dollars out of Russia. According to Reuters, this scheme began in 2011.)
Between 2010 and 2014, the bank was also involved in the "Global Laundromat" scandal, which allowed over $20 billion to be funneled from Russia to other countries around the world. The Global Laundromat was a much larger operation than the mirror-trading. It involved top Russian oligarchs and criminals — including Igor Putin, cousin of President Vladimir Putin.
The bank's name has come up in the Mueller investigation as well, but not in the way the Kwotable article makes you think. In December 2017, Mueller's team subpoenaed Deutsche Bank records connected with former Trump campaign chairman Paul Manafort, who had been indicted in October on suspicion of money laundering, among other crimes.
However, there has been no evidence to date that Trump himself was involved with any of the money laundering — or that either Kennedy was involved.
Democrats have called for more transparency in Trump's banking history, but the bank has denied their requests, citing confidentiality concerns. The records would be released only in the event of a formal investigation.
As for Justin Kennedy, he left Deutsche Bank in 2009, before investigators say the Global Laundromat or mirror-trading scandals began. He has not been formally investigated or accused of involvement in financial foul play.
Kennedy and Deutsche Bank declined to comment for this story.
Our ruling
Bloggers wrote that Justice Kennedy retired last week because "he and his son helped launder illegal Russian money through Deutsche Bank."
This story has all the buzz words to make a good conspiracy theory: Russia, real estate, billions of dollars, coincidence, corruption. But there is no evidence that Trump and Justin Kennedy ever had a relationship beyond Trump's real estate loans.
There is also no evidence that Kennedy was involved in Russian money laundering, as he left the bank before either of the major scandals happened, or that the Trump White House was blackmailing his father because of it.
We rate this claim False.
Browse the Truth-O-Meter
More by Katie Akin
Support independent fact-checking.
Become a member!
In a world of wild talk and fake news, help us stand up for the facts.