Stand up for the facts!
Our only agenda is to publish the truth so you can be an informed participant in democracy.
We need your help.
I would like to contribute
"Most of the requests for records possessed by the Attorney General's Office are from private law firms and companies."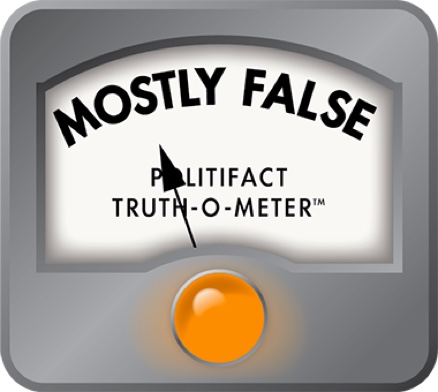 Vermont's AG misses mark with claim that 'most' records requests come from private firms
Vermont Attorney General T.J. Donovan began enforcing a new public records rule this month that sparked criticism from transparency advocates and politicians on both sides of the aisle. 
The rule prevents members of the public from photographing records they are examining unless they pay a fee to reimburse staff for the cost of preparing the documents. 
Gov. Phil Scott and Secretary of State Jim Condos have said that there is no legal basis for the government to charge members of the public to take photos of records. The attorney general says he interprets the law differently.
Defending his new policy, Donovan has argued that taxpayers should be reimbursed for the time it takes his staff to locate, scrutinize and redact records before inspection—particularly when the majority of requests don't come from members of the public, or the press, but private entities. 
"Most of the requests for records possessed by the Attorney General's Office are from private law firms and companies," Donovan wrote in an op-ed published by VTDigger last week. 
"There is a cost to Vermonters associated with diverting attorney time and resources from my office's mission," he added. "More to the point, should we provide free legal work to law firms and companies that may take an adverse position to the policies of our state?" 
VTDigger has already asked Donovan's office to reverse its policy on photographing records. But his justification for it raised even more questions. Do "most" requests to his office really come from companies and law firms? 
On Thursday, a day before Donovan's op-ed was published, his office reported that 49% of the public records requests the attorney general's office received this year have come from companies. As of Monday, the office said that number had dropped slightly, to about 45%. 
Out of the 126 requests submitted to the attorney general this year, 32 came from members of the press, and 37 came from citizens acting independently, according to a review of the requests submitted to the office which are publicly available online. 
The remaining 57 requests—45.2%— came from companies, law firms and non-profits, which the attorney general's office lumps into one category, "firms," when it tracks incoming records requests, according to Charity Clark, Donovan's chief of staff. 
Within this category, it's true that law offices and private companies filed most of the requests. But nine of the requests in this category came from non-profits, interest groups and, in one case, a law school. 
Four of the requests came from Energy Policy Advocates, a conservative-leaning non-profit dedicated to bringing "transparency to the realm of energy and environmental policy." 
Also among the requesters categorized as "firms" were the National Consumer Law Center, a non-profit that focuses on legal and policy work for low income citizens; the Public Rights Project, an organization that advances civil rights and economic justice policies; and Judicial Watch, another right-leaning non-profit focused on government transparency.
A request from Vermont Legal Aid and another from a student at the University of Chicago School of Law were also included in the "firms" category. 
Clark said that the attorney general's office has been tracking public records requests like this for years, starting before Donovan took office. 
"Something that's not a citizen and not a member of the press is going to be in this other group," she said. 
However, Donovan referred to this entire class of requesters as "private law firms and companies," a description that should not encompass universities, non-profit public interest groups and legal support clinics.
If the "firms" category excluded non-profits, there would be nine fewer requests: meaning the total number of from private law firms and companies would only be to 38% of all requests. 
Our Ruling 
Donovan is correct to say that private law firms and companies frequently ask his office for records—dozens have placed requests this year. 
Technically, their requests don't make up the majority of those the state has received in 2019, although requests from "firms" (as defined by the AG's office) came only one percentage point short of 50% when Donovan made his statement last week. 
But because of the attorney general's methodology for tracking records, non-profit interest groups, a well-respected university, and a legal aid clinic are also included in his tally of  "private law firms and companies" seeking documents. 
The way Donovan's office classifies record requesters and his public statements regarding those entities don't square up. 
We rate this claim mostly false.
Browse the Truth-O-Meter
More by Xander Landen
Support independent fact-checking.
Become a member!
In a world of wild talk and fake news, help us stand up for the facts.