Stand up for the facts!
Our only agenda is to publish the truth so you can be an informed participant in democracy.
We need your help.
I would like to contribute
"Bill Gates Explains That The COVID Vaccine Will Use Experimental Technology And Permanently Alter Your DNA"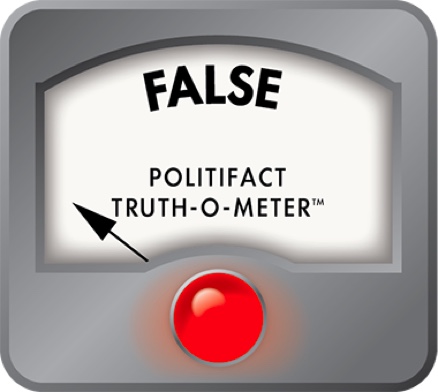 Blog post wrong on what Bill Gates said about COVID-19 vaccine
If Your Time is short
Bill Gates explained in his own blog post that there were many different types of vaccines being tested to create a COVID-19 vaccine, including experimental RNA and DNA vaccines

There is still no way of knowing what the COVID-19 vaccine will look like

We've seen many social media posts lately that falsely claim Bill Gates is responsible for, or will somehow profit from, COVID-19.
Most claims are focused on the coronavirus vaccine. The Gates Foundation has been financially supporting the development of a vaccine and posting articles explaining the projected vaccine timeline.
A recent Facebook post links to an article titled, "Bill Gates Explains That The COVID Vaccine Will Use Experimental Technology And Permanently Alter Your DNA." 
The post was flagged as part of Facebook's efforts to combat false news and misinformation on its News Feed. (Read more about our partnership with Facebook.)
The Waking Times blog post heavily quotes Bill Gates' blog, specifically when he explains how RNA COVID-19 vaccines could be developed and how they would create antibodies. 
RNA vaccines have been shown to create "a safe and long-lasting immune response in animal models and humans"  in clinical and preclinical trials. However, licensed RNA vaccines have never been produced before. 
The body creates proteins by translating mRNA, the messenger molecules from DNA. By introducing a new mRNA vaccine to a few cells in the human body, those cells will produce the proteins of "a disease-specific antigen," and the immune system can create an antigen-specific antibody. Basically, it creates only the parts of a pathogen that the body reacts to and creates antibodies to bond to. This way, the body can easily attack the disease when it recognizes its cells.
The second half of this claim, that these vaccines would "permanently alter your DNA" is incorrect. An article in Frontiers on Immunology analyzed new studies that found mRNA "cannot potentially integrate into the host genome and will be degraded naturally." Basically, after the messenger molecules create antigens for the body to react to, they will naturally stop being used and break down.
The Waking Times blog shared on Facebook asserts that a new COVID-19 RNA vaccine "will not be tested in any significant or standard capacity" and that readers should prepare to be "guinea pigs in the largest global health experiment ever."
But Gates makes it very clear throughout his own blog post that scientists are not just relying on RNA or DNA experiments to create the first worldwide COVID-19 vaccine. "As of April 9, there are 115 different COVID-19 vaccine candidates in the development pipeline," Gates writes. RNA and DNA vaccines are easier to produce and they are testing them right now, but "even if an RNA vaccine continues to show promise, we still must continue pursuing the other options."
Contrary to the explosive claim that the entire world would be treated as "guinea pigs" for a new RNA or DNA vaccine, Gates explains how any COVID-19 vaccine will go through a rigorous, but also shortened, testing period. The New England Journal of Medicine has projected that they can shorten the usual 5-year period of vaccine testing to three short testing trials over 18 months. Gates says later in his article that it's a priority to "make sure we have good real-world evidence that the vaccine is completely safe to use."
RNA testing will be done on small groups before it reaches the entire world. The first round of clinical testing with an RNA vaccine for COVID-19 began on May 16th. The dosage test has only 105 subjects and is projected to take at least a year to complete.
Our Ruling
A blog post shared on social media reads "Bill Gates Explains That The COVID Vaccine Will Use Experimental Technology And Permanently Alter Your DNA."
This is inaccurate. Gates never said that the first licensed COVID-19 vaccine would use experimental technology or permanently alter DNA; he said specifically that "we don't know yet what the COVID-19 vaccine will look like." The most recent research also shows that RNA vaccines, which are being tested for COVID-19 right now, do degrade naturally and don't alter DNA permanently. We rate this claim False.
Browse the Truth-O-Meter
More by Emily Venezky
Support independent fact-checking.
Become a member!
In a world of wild talk and fake news, help us stand up for the facts.