Get PolitiFact in your inbox.
On confirming a Supreme Court justice nominee in a presidential election year.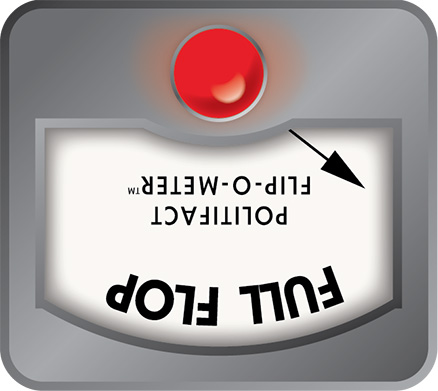 Sen. Lindsey Graham flip-flops on filling a Supreme Court vacancy in an election year
If Your Time is short
In 2016 and 2018, Sen. Lindsey Graham stated that a Supreme Court vacancy should not be filled in an election year, or certainly not after primaries had begun.

Now, Graham said he supports filling the current vacancy as quickly as President Donald Trump would like.
President Donald Trump is moving quickly to fill the Supreme Court vacancy created by the death of Associate Justice Ruth Bader Ginsburg.
Trump can count on Sen. Lindsay Graham, R-S.C., chairman of the Senate Judiciary Committee, to move the nomination process along. 
"I will support President Donald Trump in any effort to move forward regarding the recent vacancy created by the passing of Justice Ginsburg," Graham tweeted Sept. 19, the day after Ginsburg's death.
Graham said he was doing this because Senate Democrats had aimed to derail the confirmation of Justice Brett Kavanaugh, who prevailed on a 50-48 vote. 
"Chuck Schumer and his friends in the liberal media conspired to destroy the life of Brett Kavanaugh and hold that Supreme Court seat open," Graham wrote. 
He also faulted former Majority Leader Harry Reid, D-Nev., as the first to allow a simple majority — as opposed to a 60 vote supermajority — for circuit court appointments. Reid's 2013 decision eliminated the need to win at least some support from the minority party.
In Senate circles, this is called the nuclear option, because it eliminates the power of the filibuster. Republicans deployed the nuclear option in 2017 to block a Democratic filibuster and secure Neil Gorsuch's rise to the high court.
As a Trump ally, Graham's stance would be unremarkable, except it is the reverse of the policy he staked out as recently as two years ago.
At a 2018 Atlantic magazine event, Graham was defending his past votes on Supreme Court nominees when he turned to the issue of timing.
"If an opening comes in the last year of President Trump's term, and the primary process has started, we'll wait until the next election," Graham said Oct. 3, 2018.
Today, not only has the primary process started — and ended — but Ginsburg's death came just 46 days before the presidential election.
Graham's 2018 comment was consistent with the firm timetable he laid out in 2016 at a Senate Judiciary Committee meeting.
"If there's a Republican president in 2016 and a vacancy occurs in the last year of the first term, you can say Lindsey Graham said let's let the next president, whoever it might be, make that nomination," Graham said March 10, 2016.  "And you could use my words against me, and you'd be absolutely right."
A Republican is in the White House and the vacancy has come in the last year of that president's first term. And we are taking Graham up on his invitation. We reached out to his office and did not hear back.
We rate his current position a Full Flop on the Flip-O-Meter.
Browse the Truth-O-Meter
More by Jon Greenberg
Support independent fact-checking.
Become a member!
In a world of wild talk and fake news, help us stand up for the facts.