Stand up for the facts!
Our only agenda is to publish the truth so you can be an informed participant in democracy.
We need your help.
I would like to contribute
Video implies talk between Barack Obama and Kamala Harris has coded references to pedophilia.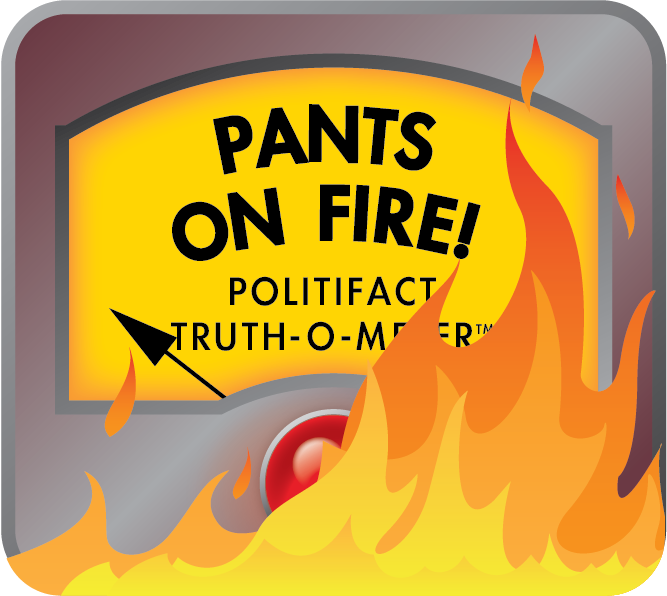 No, Barack Obama and Kamala Harris did not have a coded conversation about pedophilia in 2020
If Your Time is short
The Biden campaign released a video in September 2020 featuring a conversation between former President Barack Obama and then-vice presidential candidate Kamala Harris.
Followers of the Pizzagate and QAnon conspiracy theories claim the exchange was filled with coded messages about pedophilia. The followers provided an FBI document and a leaked email to Obama as proof of the conversation's hidden meaning.
The document and email are fakes, and the conspiracy theorists' allegations are unfounded.
A Facebook post resurfaced a video related to the Pizzagate and QAnon conspiracy theories and tried to link a 2020 conversation between former U.S. President Barack Obama and Vice President Kamala Harris to pedophilia.
The Aug. 15 post reshared a TikTok video that begins by showing what it claims to be an official document of "pedo code words from FBI." (Pedo is short for pedophile.)
The alleged document lists individual food items and what they correspond to when reportedly used by pedophiles. Based on the list in the video, "hot dog" would be the code word for "boy," "pizza" for "girl," "pasta" for "little boy," "ice cream" for "male prostitute" and "sauce" for "orgy."
The video then shows a screenshot of what it claims to be an email obtained by WikiLeaks sent by former Secretary of State Hilary Clinton to Obama when he was president. The email includes mentions of pizza and hot dog arrangements being made at the White House.
The video ends with a clip of Harris asking Obama about his relationship with President Joe Biden as dramatic music plays. The clip was taken from a September 2020 video from Biden's presidential campaign.
"Tell me about Joe and your relationship with Joe and what do I need to know," Harris says. "Like, what's the thing about the ice cream? He loves ice cream — tell me about that."
Obama responds by saying "ice cream is big. Pasta with red sauce ... he can go deep on that."
Although the TikTok video and Facebook post are implying the exchange is a coded conversation about pedophilia, it has no basis in reality; the FBI document and email shown in it are fakes.
Versions of the claim have shown up elsewhere on the internet since the campaign video was released.
The post was flagged as part of Facebook's efforts to combat false news and misinformation on its News Feed. (Read more about our partnership with Facebook.)
What are Pizzagate and QAnon?
The Pizzagate conspiracy theory began to spread during the 2016 presidential election when WikiLeaks published emails from John Podesta, Hillary Clinton's campaign chair.
A group of users on the unmoderated online forum 4chan noticed an email exchange between Podesta and the owner of Comet Ping Pong pizzeria in Washington, D.C., about a potential Clinton fundraiser at the restaurant. They believed the exchange was a coded conversation about pedophilia and that the pizzeria was holding children hostage as part of a trafficking ring involving Clinton.
Some people were so convinced the Pizzagate conspiracy theory was true that a North Carolina man went to the restaurant in December 2016 and fired an assault rifle inside as part of an effort to "self-investigate" the claims. The man turned himself over to police officers, and no one was injured during the incident.
Pizzagate preceded the QAnon conspiracy theory. QAnon involves forum posts from an anonymous person called Q, who claims to be a government insider with high-ranking military information about how the "deep state" was working against former President Donald Trump and his administration. (The "deep state" is a term conspiracy theorists use to describe what they claim is a secretive network of civilian and military officials thought to undermine or control democratically elected governments.)
A core QAnon belief is that Trump was elected president to secretly fight against a cabal of satanic pedophiles composed of prominent Democrats and celebrities who were operating a worldwide sex-trafficking ring.
The FBI document and WikiLeaks email
The FBI document featured in the video does not exist. Instead, it's a combination of a real intelligence bulletin from the federal agency and a post from 4chan.
The FBI bulletin included a list of symbols and logos pedophiles use to identify their sexual preferences, but does not mention of food items being used as code words.
The list of code words appears to have come from an anonymous user on 4chan and not any law enforcement agency.
The email shown in the video also does not exist and appears similar to a debunked claim that Obama spent $65,000 on child prostitution. A search of WikiLeaks' database using phrases from the email yielded no results.
Our ruling
A Facebook post shared a TikTok video that implied a conversation between Obama and Harris was filled with coded messages about pedophilia.
The video is connected to the debunked Pizzagate and QAnon conspiracy theories, which accuse prominent Democrats and celebrities of involvement in a satanic child sex-trafficking ring. Faked documents are used in the video as an attempt to support the baseless assertion.
We rate this Pants on Fire!
Browse the Truth-O-Meter
More by Andy Nguyen
Support independent fact-checking.
Become a member!
In a world of wild talk and fake news, help us stand up for the facts.