Get PolitiFact in your inbox.
England's Oxfordshire County Council has passed a trial "climate lockdown," "confining residents to their own neighbourhoods."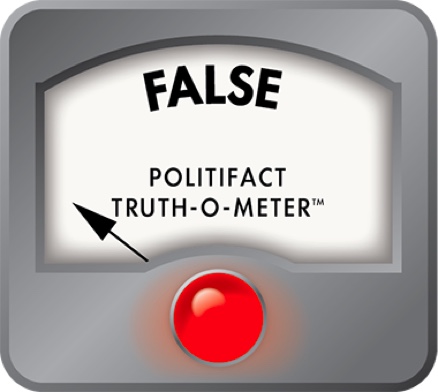 No, a traffic management plan is not a 'climate lockdown' to confine people to their neighborhoods
If Your Time is short
Officials in England's Oxfordshire County voted to try a traffic reduction system that involves limiting the use of private cars in certain areas.
The claims on social media paint a dystopian picture: Residents of a county in England, the  claim states, "will be confined to their local neighborhood and have to ask permission to leave at all to 'save the planet.'" 
However, the actual proposal in Oxfordshire doesn't stop anyone from going anywhere and isn't focused on climate change. In fact, it's similar to rules already in effect in other places.
We saw the claim on Facebook, Twitter, and a segment on the news channel Sky News Australia, each sounding the alarm about an alleged future in which people are not allowed to leave their zone without express permission, all in the name of protecting the environment.
"Oxfordshire County Council Pass Climate Lockdown 'trial' to Begin in 2024," reads what looks like a Vision News headline in a screenshot shared on Facebook.
The Facebook post was flagged as part of Facebook's efforts to combat false news and misinformation on its News Feed. (Read more about our partnership with Meta, which owns Facebook and Instagram.)
The original Vision News article is from Nov. 30. It reads, "Oxfordshire County Council yesterday approved plans to lock residents into one of six zones to 'save the planet' from global warming.  The latest stage in the '15 minute city' agenda is to place electronic gates on key roads in and out of the city, confining residents to their own neighbourhoods." 
Oxfordshire County, between London and Birmingham, England, is home to Oxford University. It's mostly rural, but there are some urban, high-traffic areas. 
The Oxfordshire County Council decided to install six traffic filters on a trial basis, according to information available on its website. A traffic filter, in this case, is a system of cameras that takes pictures of car license plates and fines the owners if they break certain rules. Anyone traveling via taxi, bike, bus, or walking is exempt. Residents can apply for permits to go through the traffic filters in a private car. 
The filters are not roadblocks, and there are many exceptions for people to pass them. They are not in effect from 7 p.m. to 7 a.m., they do not apply to bus drivers and disabled drivers, and residents can apply for 100 day permits for their private vehicles per year, according to a fact-check by AP.
"Even if you don't have a permit, [you] will still be able to drive everywhere," a spokesperson for the Oxfordshire government told PolitiFact in an email. "You might just need to use a different route or drive through the ring road to avoid the traffic filters." 
According to the Oxfordshire County Council's climate assessment of the plan, there is hope that the filters will reduce driving, and therefore reduce climate change.

Other cities have participated in similar projects. For example, New York City's Open Streets program involves putting up temporary physical barriers for all large vehicles, prioritizing pedestrians, bicyclists and local vehicles on small stretches of streets. 
Our ruling
A Facebook post claimed that the Oxfordshire County Council has passed a "climate lockdown" trial "confining residents to their neighbourhoods."
A trial run of a traffic filter program in Oxfordshire County is focused on mitigating traffic congestion and making spaces more walkable and bikeable. While the program would increase restrictions on private vehicles driving certain roads during the day, traffic restrictions in general are not unique to this program. It does not amount to a 'lockdown.'
We rate this claim False. 
PolitiFact contributor Madison Czopek contributed to this report.
Facebook post, Dec. 5, 2022
Sky News Australia, "We Face a Dangerous Threat to Freedom," accessed Dec. 12, 2022
Oxfordshire government, "Consultation on trial traffic filters 2022," Nov. 30, 2022
Vision News, "Oxfordshire County Council Pass Climate Lockdown 'trial' to Begin in 2024," Nov. 30, 2022
WattsUpWithThat, "Oxfordshire Council to Trial a Climate Lockdown Starting 2024," Dec. 4, 2022
JoNova, "Climate lockdowns coming? You will be tracked in your suburb and happy about it," Dec. 3, 2022
World Economic Forum, "The surprising stickiness of the "15-minute city"," March 15, 2022
Common Edge, "The Surprising Stickiness of the "15-Minute City," Jan. 25 2022
AP, "Traffic plan in Oxfordshire, England, isn't a 'climate lockdown'," Dec. 8, 2022
E-mail interview with Oxfordshire government, Dec. 12, 2022
New York City government, Open Streets, accessed Dec. 12, 2022
Browse the Truth-O-Meter
More by Kristin Hugo
Support independent fact-checking.
Become a member!
In a world of wild talk and fake news, help us stand up for the facts.