Stand up for the facts!
Our only agenda is to publish the truth so you can be an informed participant in democracy.
We need your help.
I would like to contribute
Benadryl can be used to reduce swelling from rattlesnake bites.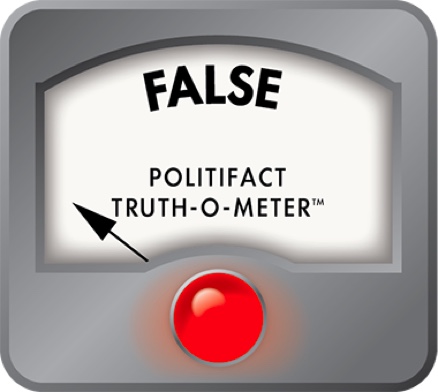 Benandryl won't relieve swelling from rattlesnake bites
If Your Time is short
Benadryl is the name brand for a type of antihistamine, a drug that blocks the effects of histamines, which the body creates when it detects something harmful, such as infections or allergens such as dust, pollen or mold.
Rattlesnake venom is highly toxic and can kill cells and tissue, coagulate blood and cause paralysis.
The only known drug effective for treating venomous snakebites is antivenom, also known as antivenin, specific to the snake that inflicted the bite.
A Facebook post from 2019 claiming Benadryl can help treat rattlesnake bites has found new life recently as the longer summer days means more people spending time outdoors.  
The July 2, 2019 post said the information is from "someone in the know" and recounts a story about a man who was bitten by a rattlesnake and taken to a hospital for treatment.
"By the time he got there his arm was starting to swell to the shoulder and his throat was getting tight," the post said. "The first thing the emergency room did was give him Benadryl. Apparently antivenom must be received within four hours of the snake bite, but the immediate threat is swelling and death of tissue, which was treated with the Benadryl."
The swelling in the man's arm and throat immediately eased after he received the Benadryl, according to the post.
The post encourages people to carry Benadryl with them as a treatment for a rattlesnake bite in case they or someone they know gets bitten.
A similar post on Facebook from 2019 has also recently been shared again. 
However good these posts' intentions might be, they go against wildlife and medical experts' recommendations for how to treat rattlesnake bites.
This post was flagged as part of Facebook's efforts to combat false news and misinformation on its News Feed. (Read more about our partnership with Facebook.)
Benadryl is the brand name for diphenhydramine, a type of antihistamine used to treat runny noses, sneezing and red, itchy, watery eyes caused by allergies and common colds. It is also used to treat throat and airway irritations.
Unlike venom from bee stings, which cause the body to release histamines and can be treated with Benadryl, snakebite venom works differently, according to the Snakebite Foundation, a nonprofit group composed of doctors, paramedics and scientists. A rattlesnake's venom contains compounds that cause tissue necrosis, paralysis, blood coagulation and, in some cases, death. It does not make cells in the body release histamine.  
Although rattlesnakes typically avoid people, around 8,000 people in the United States are bitten each year with about five cases ending in death, according to the Centers for Disease Control and Prevention. A small number of incidents are "dry bites," in which no venom is introduced into the body.
A majority of bites happen by accident, usually when someone is walking or climbing and inadvertently touches a snake. Bite marks are typically found on someone's hands, feet or ankles.
Most of these snakebites happen from April to October, when snakes and people are most active outside, the U.S. Forest Service said.
Dr. Nick Brandehoff, the Snakebite Foundation's medical director and an assistant clinical professor of emergency medicine at the University of Colorado School of Medicine, said in a blog post that anithistamines like Benadryl won't relieve swelling from snakebites because it's not caused by an allergic reaction. Rattlesnake venom causes dying cells to release "intracellular contents" into the body, which prompts the swelling. Bites can also damage blood vessels, which causes blood plasma to leak into tissues and can lead to swelling.
Allergic reactions do occur from snakebites, but Brandehoff said those are rare. The main treatment for a snakebite-triggered allergic reaction would be epinephrine, with Benadryl used only as a supplement to help "keep the allergic reaction from rebounding."
"In short, Benadryl is not effective for snake envenomations in humans or other animals," Brandehoff said. "Antivenom along with proper supportive care are the only effective treatments supported by peer-reviewed literature."
The Forest Service recommends anyone who is snakebitten to seek immediate medical attention. Bite victims should not be given anything to eat or drink, including medication, until cleared by a medical professional.
Antivenin, also known as antivenom, is made by extracting venom from a snake and injecting it in small doses into an animal, like a horse or rabbit, until that animal can produce enough specific antibodies to fight off the venom. Each snake species will have its own antivenin.
Antivenin is the only available drug treatment effective for people suffering from venomous snakebites. Only a small number of patients bitten by snakes will need antivenin, which can cause severe allergic reactions, is in short supply and is effective only if doctors know which kind of snake inflicted the bite.
Our ruling
A Facebook post said Benadryl can help treat rattlesnake bites by reducing the swelling they cause. 
Medical and wildlife professionals say Benadryl is ineffective against bites because antihistamines can't counteract snake venom. 
Benadryl can provide some relief if someone suffers an allergic reaction from a snakebite, but only as a supplemental treatment and only in rare cases.The only drug effective in treating venomous snake bites is antivenin, also known as antivenom.
We rate this claim False.
Facebook post, July 2, 2019
Facebook post, July 16, 2019
MedlinePlus, Diphenhydramine, accessed July 19, 2022
Britannica, Rattlesnake, accessed July 19, 2022
Centers for Disease Control and Prevention, Venomous Snakes, accessed July 20, 2022
United States Forest Service, Snake Safety, accessed July 19, 2022
StatPearls, Rattle Snake Toxicity, April 30, 2022
Snakebite Foundation, "Benadryl does not fix snakebites," July 3, 2019
Meyler's Side Effects of Drugs, Antivenom, 2016
U.S. Forest Services, Snakes, accessed July 19, 2022
Browse the Truth-O-Meter
More by Andy Nguyen
Support independent fact-checking.
Become a member!
In a world of wild talk and fake news, help us stand up for the facts.