Get PolitiFact in your inbox.
Este video muestra al "Presidente Joe Biden llegando a Israel" con aviones escoltas.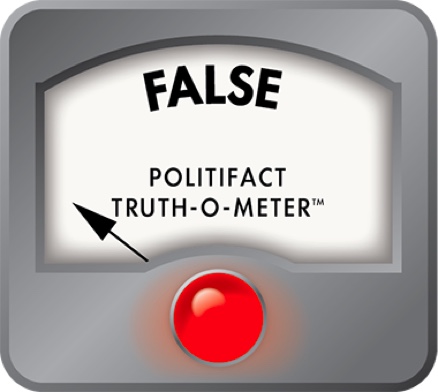 Video no muestra al Presidente Joe Biden llegando a Israel: son imágenes de un videojuego
El Presidente Joe Biden visitó Israel el 18 de octubre debido a la guerra entre Israel y Hamas, pero su llegada no se vio como muestra un video en Facebook. 
"Presidente Joe Biden llegando a #Israel", dice el título de la publicación del 19 de octubre que muestra imágenes del supuesto Air Force One con una manada de aviones escoltas detrás. 
El subtítulo del video también dice: "Escolta del presidente de EEUU". 
La publicación fue marcada como parte del esfuerzo de Meta para combatir las noticias falsas y la desinformación en su plataforma. (Lea más sobre nuestra colaboración con Meta, propietaria de Facebook e Instagram).
Biden visitó Israel para mostrar su apoyo al país y dialogar sobre las repercusiones del conflicto en la región. Pero, el video en Facebook no muestra imágenes reales del avión presidencial, ya que estas son de un videojuego. 
PolitiFact hizo una búsqueda de imagen inversa y encontró el video en TikTok en la cuenta @iceman_fox2. El usuario publicó el video con el subtítulo en inglés: "VISTO: Air Force One volando hoy con amplio detalle de escoltas de caza en algún lugar en el Medio Oriente". Este incluye una nota que dice que fue filmado con Digital Combat Simulator (un Simulador de Combate Digital).
La publicación tiene hashtags como #dcs, #virtual reality, #edit, #vr, #cinematic, que también aclaran que la publicación fue creada y editada.
El usuario le dijo a PolitiFact que "todos sus videos son creados con digital combat simulator y que muchas personas comparten sus videos y tratan de hacerlos pasar como reales". 
El Digital Combat Simulator (Simulador de Combate Digital) es un videojuego de simulación de vuelo de combate, vehículos terrestres y barcos desarrollado principalmente por las compañías Eagle Dynamics y The Fighter Collection.
El mismo video de los aviones también fue compartido en X el 21 de octubre con el titular: "Increíble… el equipo de seguridad del Presidente (Donald) Trump en el cielo! Disfruta!!". Pero estas imágenes tampoco son de Trump en su avión o de su equipo de seguridad. 
Calificamos la publicación que muestra a Biden llegando a Israel con aviones escoltas como Falsa. 
Lea más reportes de PolitiFact en Español aquí.
__________________________________________________________________________
Debido a limitaciones técnicas, partes de nuestra página web aparecen en inglés. Estamos trabajando en mejorar la presentación.
Publicación en Facebook, 19 de octubre de 2023
Publicación en TikTok, 18 de octubre de 2023
Publicación en X, 21 de octubre de 2023
DCS, DCS World, accedido el 24 de octubre de 2023
TikTok, @iceman_fox2, accedido el 24 de octubre de 2023
Entrevista por mensajes directos en TikTok con el usuario @iceman_fox2, 24 de octubre de 2023
C-SPAN, President Biden Arrival Remarks in Israel, 18 de octubre de 2023
Browse the Truth-O-Meter
More by Maria Briceño
Support independent fact-checking.
Become a member!
In a world of wild talk and fake news, help us stand up for the facts.