Ghosts of politics past and future haunt Truth-O-Meter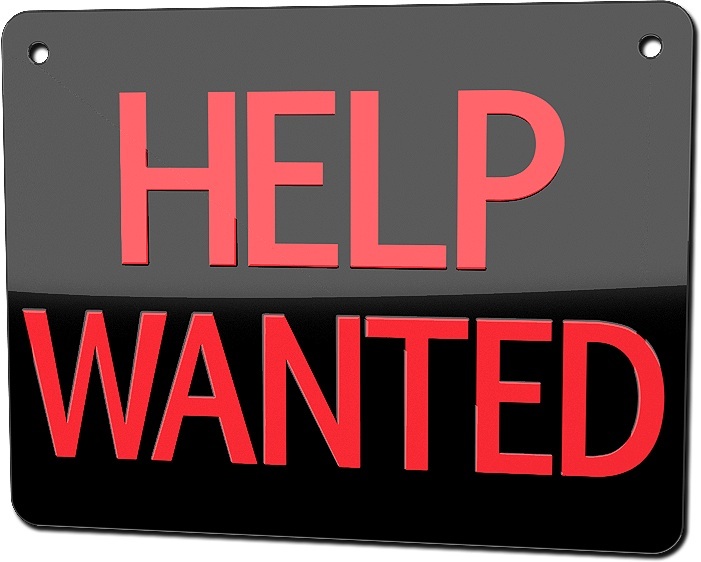 The ghosts of politics past and future haunted the Truth-O-Meter last week.

AJC PolitiFact Georgia went back in time to explore unemployment during the era of President Ronald Reagan and looked at decades of GOP gubernatorial candidate Nathan Deal's tax returns.

We also looked into the future. Deal's opponent former Gov. Roy Barnes promised one where an energy-efficiency retrofitting project brings 10,000 jobs to Georgia. An environmentalist predicted one of oil dependence. And President Barack Obama raised the specter of a country where Social Security is privatized.

Here's how we ruled:

President Barack Obama: "Some Republican leaders in Congress" are "pushing to make privatizing Social Security a key part of their legislative agenda if they win a majority in Congress this fall."

On the 75th anniversary of Franklin Roosevelt signing Social Security into law, President Barack Obama said during his weekly address Aug. 14 that Republicans intend to privatize the program.

White House's evidence: "Roadmap for America"s Future," a bill from Rep. Paul Ryan (R-Wis.),cq the ranking Republican on the House Budget Committee. It includes a proposal to allow people under 55 to steer a portion of their payroll taxes toward an individual retirement account of their choosing, but overseen by the Social Security Administration.

Is Ryan's plan to "privatize" Social Security? Not really. We think one could make a plausible argument that the bill would establish a partially privatized plan, but that's it.

Is Ryan's plan a key part of the legislative agenda being pursued by Republican leadership in Congress? It doesn't appear so. The only "Republican leader" talking about it is Ryan.

Barely True.


Stephen Kretzmann, creator, Bobbing in Petroleum website: Georgia's U.S. senators voted for legislation that would "gut clean air protections and increase oil dependence."

Are Georgia's two U.S. senators too beholden to "Big Oil" companies?

That was the claim by advocacy group Oil Change International's website www.bobbinginpetroleum.org. The site, created by Stephen Kretzmann, includes targeted 46 senators, including Georgia's Saxby Chambliss and Johnny Isakson. (Isakson is up for re-election Nov. 2.) On Friday, the Web address www.bobbinginpetroleum.org led directly to www.dirtyenergymoney.com, another Oil Change International site.

The Bobbing in Petroleum website said the senators voted for failed legislation that would "gut clean air protection and increase oil dependence" by preventing the U.S. Environmental Protection Agency from formulating regulations to limit greenhouse gas emissions.

Is that what they voted for?

We talked to experts who agreed that the legislation would have hampered the EPA's ability to regulate greenhouse gas emissions, but would not have kept federal transportation officials from their efforts to increase vehicle efficiency.

Whether the bill would have increased oil dependence is debatable. We rate the website's statement Half True.


Gubernatorial candidate Roy Barnes spokesman Emil Runge: By releasing only basic tax information, former U.S. Congressman Nathan Deal is "hiding more than he's disclosed" about his business dealing with the state.

Roy Barnes, the Democratic nominee for governor, has been goading GOP rival Nathan Deal to release his income tax returns. Recently, Deal did on his website. But it wasn't enough for Barnes.

"By releasing only the cover pages of his returns -- Rep. Deal is hiding more than he's disclosed," Barnes campaign spokesman Emil Runge said Sept. 3.

We gave the returns to CPAs for them to review.

Deal released information from tax returns dating to 1981. His 2009 information contained six pages of information. Barnes, an attorney and former governor, released 141 pages of 2009 tax information.

It's clear that Barnes provided more information from his tax returns than Deal. But accountants told us that if Deal did release more of his tax documents, the additional information they would provide would be limited.

Half True.


Mary Jordan, longtime foreign correspondent with The Washington Post: Likens Obama's predicament to 1982, saying, "when Reagan just started out, [unemployment was at] exactly the same point. He was two years into his term. The unemployment was well over 10 percent, and it did come out of it."

During a Sept. 5 roundtable segment of ABC's "This Week with Christiane Amanpour," Jordan used an increasingly popular analogy: Barack Obama in 2010 = Ronald Reagan in 1982.

Both presidents faced brutal recessions. Reagan's Republican Party lost seats in the midterm elections. Yet only two years later, Reagan won re-election in a landslide.

We examined Jordan's unemployment claim.

In August 1982, unemployment stood at 9.8 percent. In August 2010, it was 9.6 percent -- remarkably similar. So was the comparative rise during each president's term.

But there are differences. Unemployment didn't top 10 percent until October 1982, so voters couldn't factor that into their Election Day choices. Also, the average unemployed worker this year has been jobless more than twice as long as in 1982.

We rate Jordan's comment Mostly True.


Barnes: "I can put 10,000 people to work. Electricians, plumbers, sheet metal workers -- by retrofitting all of the state buildings for energy independence or efficiency."
Barnes made this striking claim in a TV ad, adding the energy cost savings would pay for the jobs. His campaign based its jobs estimate on two reports:
One by the state said such an initiative can create up to 5,000 new jobs and benefit about 6,000 people who are already employed. The second by a University of Massachusetts, Amherst research group estimates that each $1 million spent on energy-efficiency efforts creates about 20 jobs.
The state estimate for retrofitting costs exceeds the number the university calculates needs to be spent to put 10,000 people to work. And since state officials estimate that retrofitting can save as much as $67.5 million in a single year, it could pay for itself over time.
But Barnes gave the impression that all of these workers would be new hires and they'd start work quickly. That wouldn't happen.
Half True.