George Will: NFL fans love the NFL too much to quit watching over Ray Rice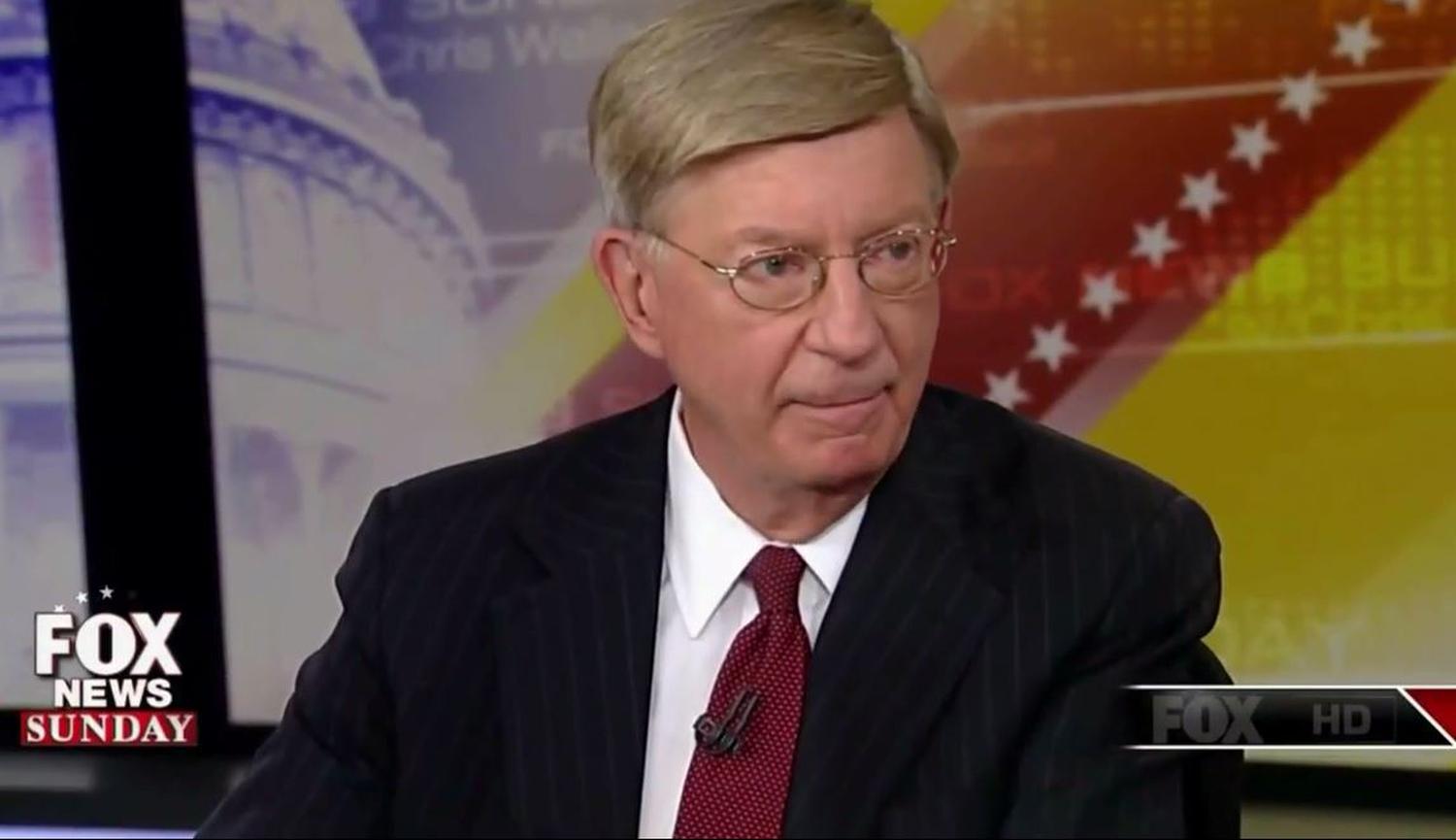 Not even the Ray Rice scandal could yank professional football games from the top of television viewership rankings, said conservative commentator George Will.
Will participated in a Fox News Sunday political panel dissecting the NFL's response to the video showing Rice, a former Baltimore Ravens running back, assaulting his now-wife in an elevator.
NFL Commissioner Roger Goodell's performance has been widely criticized, but Will predicted he will survive the scandal.
Why? America's real pastime is an economic behemoth that can't be stopped.
"Last week's three most-viewed television programs were Sunday Night Football, Thursday Night Football and Monday Night Football," he said. "And money talks and it will continue to talk. And this will pass over, and football will go on its merry way."
It's no secret that professional football has a big TV audience.
We wanted to know just how big.
By the numbers
To check Will's claim we looked to a top-10 ranking of shows by the Nielsen Company, which tracks consumer trends, including television viewership, from the week of Monday, Sept. 8, through Sunday, Sept. 14. It is the most-recent week available.
That Monday, TMZ released a video showing Rice punching his now-wife in an elevator. On the same day, the Baltimore Ravens terminated their contract with Rice, and Goodell announced that Rice was on indefinite suspension. Later in the week, the Associated Press reported that NFL executives were supposedly aware of this video months earlier.
Nielsen has separate top-10 lists for broadcast television and cable television. Because Monday Night Football appears on ESPN, we decided to combine the lists into one overall ranking. Here are the top 10 shows and their viewership (in millions) that week:
1. NBC Sunday Night Football (22.1)
2. CBS Thursday Night Football (20.8)
3. NBC Sunday Night NFL Pre-Kick show (16.7)
4. CBS NFL Thursday Night Pre-Kick show (13.9)
5. ESPN Monday Night Football - New York/Detroit (13.7)
6. CBS 60 Minutes (12.3)
7. NBC Football Night in America (12.4)
8. ESPN Monday Night Football - San Diego/Arizona (11.5)
9. CBS NFL Thursday Night Kickoff (10.6)
10. CBS America's Got Talent (10.5)
As you can see, there's a lot of love for professional football. Americans don't just love the games -- they love the pregame shows, too.
The popularity of the pregame shows on NBC and CBS pushed the Monday Night Football game between the New York Giants and Detroit Lions to No. 5. So Will's comment, by Nielsen's metrics, is a tad off.
Still, the point holds: Pro football games and pre- and post-game analysis dominated 8 out of 10 of the top 10 shows. Only CBS' America's Got Talent and 60 Minutes cracked the list.
Of course, excitement for NFL games is high since the season started just a couple weeks ago, and the networks' fall television programming hasn't fully kicked in just yet.
Even so, NFL games and analysis will continue to dominate the rankings as the season goes on, said Marc Berman, editor-in-chief of TV Media Insights, in an interview with PunditFact.
When new shows begin to air, the number of "households using television" goes up, but they don't take viewers away from football, Berman said. The popularity of the teams playing and whether the game is exciting have a bigger effect on football viewership ratings.
Numerous Nielsen statistics show professional football's seemingly permanent first-place spot.
In the 2013-14 season, NBC's Sunday Night Football was the most-watched primetime show, with 21.7 million average viewers. ESPN's Monday Night Football was the No. 1 most-viewed cable television show in 2013.
The NFL holds 34 of the 35 most-watched individual shows in the fall of 2013. (The odd one out was NBC's Macy's Thanksgiving Parade at No. 22.)
And in four of the past five years, the Super Bowl has broken the record for the most-watched television event in history.
Professional football stands out from other sports, said Dan Lebowitz, executive director of Northeastern University's Center for the Study of Sports and Society. In football, there are only 16 games in a typical season -- as opposed to baseball's 162 games and basketball's 82 games -- so each game becomes a major event.
The rise of fantasy football has further solidified the sport's popularity, Lebowitz said.
The scandals involving Rice and other NFL standouts can't make even a small dent in this trend because of football's widespread popularity and importance in American culture, Berman said.
"Football will outlive all of us," he said.
Our ruling
Will said, "Last week's three most-viewed television programs were Sunday Night Football, Thursday Night Football and Monday Night Football."
Football games and related programming accounted for eight of the top 10 most-viewed TV programs between Sept. 8-14, 2014.
Even though Monday Night Football came in fifth, not third, Will was right to say that football dominated the rankings. Experts say it will continue to do just that. We rate this claim True.