Offer for free tickets from Southwest Airlines is a scam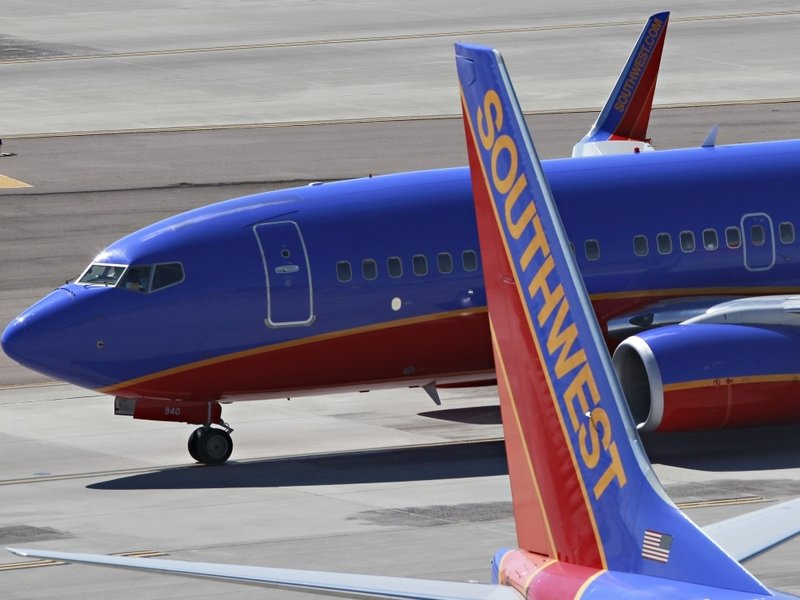 Southwest Airlines is known for its cheap deals -- but a deal to fly for free?
"Southwest Airlines celebrating 50th anniversary by providing 2 free tickets to everyone!" states a headline circulating on Facebook on soutwest-air.com.
Facebook users flagged the post as being potentially fabricated, as part of the social network's efforts to combat fake news. A Southwest Airlines spokesman, Dan Landson, confirmed that it is a scam.
The phony website promotes a deal that promises that viewers have been "selected to take part in our short survey to get 2 Free Southwest Airlines Tickets! We only have 332 Tickets remaining so hurry up!"
Upon completion of the survey participants get a message: "Congratulations! You won 2 Free tickets at Southwest Airlines!"
But don't expect those tickets to ever arrive.
"A good rule of thumb is that if something sounds too good to be true, it generally is," Landson told PolitiFact.
Landson pointed to a few signs that this is fake news: the airline's official website is Southwest.com while this website is sout-west.com.
The date written as "27. November 2017" is also not a format that Southwest uses.
"And, we never just give out free tickets," Landson said. Landson said Southwest is in its 47th year, not its 50th. (Landson originally said the airline had celebrated its 48th birthday, which is incorrect.)
There's been some type of scam like this floating around for several years. (We found an example of the scam reported in the Miami Herald in 2011). A similar previous version offered travelers free first-class tickets to a "dream destination" and $5,000.
Graham Cluley, a security analyst, wrote about the repercussions of such a scam in 2016.
"The end result of all these shenanigans, of course, is to trick Facebook users into poor decisions – whether it be taking online surveys which earn affiliate cash for the scammers, signing up for expensive premium rate mobile services, or spamming the unwary with unwanted (and sometimes malicious) messages. .... If you are ever in any doubt as to whether a special offer on Facebook is genuine or not, visit the company's real website to see if they mention the competition there – or whether they are warning of a scam."
Consumers can get actual information about Southwest at 1-800-I-FLY-SWA or Southwest.com.
So the headline that states "Southwest Airlines celebrating 50th anniversary by providing 2 free tickets to everyone!" is a scam. Similar versions have circulated for years. We rate this headline Pants on Fire.