Union to mayor: A rescue captain worked 96 hours straight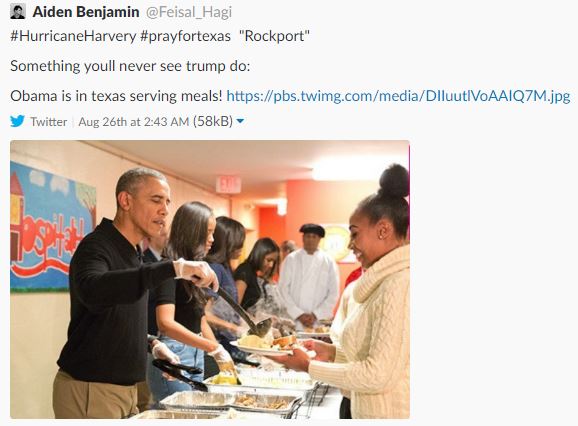 In early November, a Providence fire captain, Zachariah Kenyon, clocked 96 hours in a row — the equivalent of two 48-hour work weeks.
The 45-year-old's marathon tour of duty follows much argument over the restructuring of the firefighters' shift schedule, ordered in August by Mayor Jorge O. Elorza.
Instead of working 42 hours per week in four shifts firefighters are now working in three shifts of 48 hours every six days, or an average of 56 hours per week.
One vocal critic of the change, Paul A. Doughty, president of the firefighters' union, went on Twitter to address the mayor:
"...still think your plan is safe? Rescue Captain Kenyon just worked 96 hours straight. 96 hours. Your plan is a disaster!!!"
So a firefighter worked 96 hours straight? We wondered if that really happened. And if so, how?
We reached out to Public Safety Commissioner Steven M. Pare, Doughty and Kenyon, who also has a leadership position in the union, serving on its board and representing about 80 fire employees in special services divisions. Of course, we were interested in Kenyon's story, but initially we just wanted to see the records.
Kenyon gave us a personnel record that shows he reported to duty on the morning of Friday, Nov. 6, around 8 a.m. and he remained on duty for a 96-hour period that ended Tuesday, Nov. 10, around 8 a.m.
The personnel record also shows that Kenyon had originally been scheduled to work two 10-hour shifts, one on Friday and another on Saturday followed by two 14-hour overnight shifts on Sunday into Monday and Monday into Tuesday. This adds up to 48 hours on duty over 5 days.
Kenyon ended up on duty for each of the four scheduled shifts plus all hours in between, according to the record.
The captain accepted one overtime shift and he was ordered to stand duty for the other three shifts. This is how he explained how he came to be on duty for 96 hours and Pare confirmed it.
Ninety-six hours seems like a very long time for someone with public safety responsibilities to be on the clock.
For Doughty and other firefighters, "working" and being on duty are the same thing. However, Providence firefighters, unlike police officers, can often climb into bed between emergencies during their shifts.
So Kenyon was not on his feet like a construction worker or an emergency room nurse for 96 straight hours. It's also clear that he got paid for 96 hours of work.
Without knowing how much Kenyon slept, it seemed reasonable for Doughty to ask the mayor if this was safe.
Pare asserts that the captain had ample opportunity to get the rest necessary to perform effectively in emergency situations and Kenyon could have asked to go home if he felt he hadn't had enough sleep to operate safely.
Kenyon, who doesn't remember how much sleep he had during the 96 hours, says he was able to operate safely.
"I feel I'm pretty capable," he says.
Doughty disagrees, suggesting that sleep deprivation erodes a person's ability to make good judgments about his or her capabilities. It's against department policy for firefighters to sleep past 7 a.m., he says, and the noise at fire headquarters, with alarms sounding, is another issue.
"It's not good sleep," Doughty says. "It's not rehabilitative sleep."
We looked at public safety records, including dispatch logs, and found that Kenyon and those who also worked on Rescue 4 handled 67 emergency calls over the course of 96 hours.
The crew transported 43 patients to hospitals and 15 calls were cancelled en route, according to the records we reviewed, which are not clear on what happened with the other nine calls.
Kenyon, who says he doesn't need as much sleep as others, recalls sleeping the last seven hours of his 96-hours on duty, but he says he doesn't remember when he slept during the first 89 hours.
Records that Pare provided to PolitiFact indicate there were several other periods within that 89-hour span when Kenyon was not busy with calls and had some opportunity for sleep.
The records show three periods of about four hours during the morning hours of Saturday, Nov. 7, Sunday Nov. 8, and Monday Nov. 9.
Our ruling
No one disputes that Kenyon was on duty for 96 straight hours,
Kenyon had some opportunity for sleep and it's likely he did. But he doesn't remember when that was, or for how long. He only recalls sleeping during the last 7 of the 96 hours
The question that Doughty Tweeted: "@Jorge_Elorza still think your plan is safe?" was fair to ask, even if the public was not at risk as both Pare and the captain assert. (Further, Pare disputes Doughty's charge that the plan is a "disaster!!!")
But without clarification, Doughty's suggestion that Kenyon "worked 96 hours straight" could leave the impression that Kenyon never slept. He did sleep.
To be more accurate, Doughty could have said that Kenyon had been "on duty" for 96 hours.
The job, by its nature, involves a mixture of sleep and work.
For this reason, we rate Doughty's claim Mostly True.