Latino power in Texas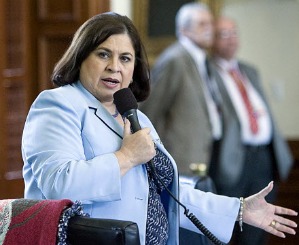 An early version of the map of 36 Texas U.S. House districts recently sent to Gov. Rick Perry by the GOP-controlled Legislature did not win favor from a lawyer for the Mexican American Legal Defense and Educational Fund.

Nina Perales said in a May 31 press release that the map just unveiled by Republican legislators "gerrymanders more than nine million Latinos in Texas to make sure that we have no more electoral opportunity than we did in 1991."

Seven of the state's 30 congressional districts as drawn 20 years ago were considered Latino-opportunity districts. Republican lawmakers say eight of the 36 districts Texas will have starting next year are Latino-opportunity districts.

Perales told us, though, that the addition of a Latino-rich district running south from Austin into San Antonio is offset by dilution in two existing Latino-heavy districts. The result, she said, is that the proclaimed gain is at best a wash.

That's Mostly True in that even if Republicans were correct about their May map, the share of Latino-opportunity districts would still shake out as nigh unchanged from 1991.

Footnote: It's likely the issue of minority representation draws scrutiny in post-special-session court fights. That's been the pattern in past decades.