Obama's move on immigration and amnesty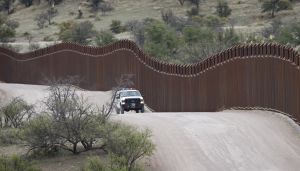 The Obama administration's announcement making it possible for hundreds of thousands of young illegal immigrants to legally live, study and work in the United States touched off Republican charges that the Democratic president was fell-swoop offering amnesty to law-breakers.

Which reminds us... we've looked a few times at how to define amnesty in terms of how government at different levels treats illegal immigrants. In Texas, it's come up of late in a legislative race and in jousting for the 2012 Republican nomination to the U.S. Senate.

See some of our Truth-O-Meter articles on immigration, touching on amnesty, to the right.