Checking on a rodeo clown and Obama--in Texas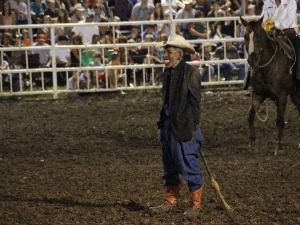 U.S. Rep. Steve Stockman, R-Texas, said today that a Missouri rodeo clown in the news for lampooning President Barack Obama should come on down to Texas.
But we've already had a rodeo clown moment.
In March 2012, we rated as Mostly False a claim that between saddle bronc events, according to the an email, a rodeo clown performed a skit in San Angelo with a racially tinged punchline mocking Obama.
See the full skinny to the right.