Tape recorder? Check. Texas Trib fest? There.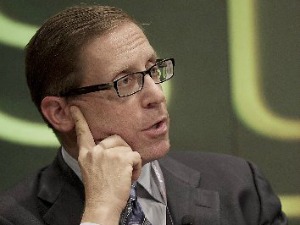 It's another Texas Tribune Festival in Austin, raising the chances of fresh curious claims from toe-to-toed elected officials.
Running Friday evening through midday Sunday, the festival will feature established heavyweights such as Republican Attorney General and gubernatorial hopeful Greg Abbott (along with fellow GOP aspirant Tom Pauken) and Lt. Gov. David Dewhurst plus rising stars such as U.S. Sen. Ted Cruz, two days removed from the close of his anti-Obamacare Senate floor talk-a-thon, and prospective Democratic gubernatorial hopeful Wendy Davis, the Fort Worth state senator who filibustered abortion restrictions this summer to global attention. Davis has lately said she'll announce her 2014 ambitions on Oct. 3.
Other notables expected to appear include Texas House Speaker Joe Straus and a squad of U.S. House members from Texas. Forgive us if we've overlooked anyone, but scheduled are: Reps. Bill Flores, Roger Williams, Gene Green, Joaquin Castro, Blake Farenthold, Michael Burgess, Michael McCaul, Beto O'Rourke, Lamar Smith and Pete Gallego--plus former Rep. Dick Armey, penciled in on a "Tea Party" panel.
Tidbit: Libby Doggett, whose husband is Rep. Lloyd Doggett, D-Austin, is set to participate in a discussion of early childhood education.
For the second straight year, too, our reporting will be bolstered by University of Texas student journalists on the lookout for statements that make them wonder: Could that really be so? Our corps monitoring last year's festival touched off the fact checks posted to the right.
Finally, we'd like to hear about what you notice; email us here.