Barack Obama says U.S. has gained a half-million manufacturing jobs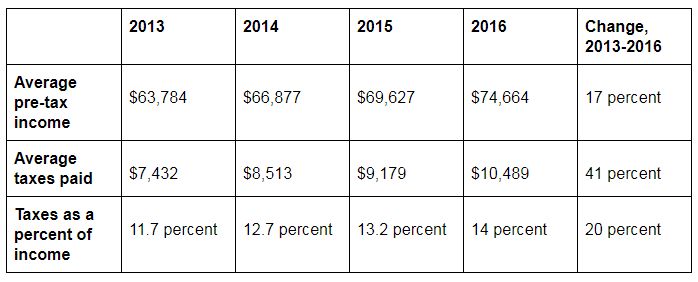 During his acceptance speech at the Democratic National Convention in Charlotte, N.C., President Barack Obama touted recent growth in manufacturing jobs.

"After a decade of decline, this country created over half a million manufacturing jobs in the last two and a half years," Obama said.

Because of the wording of his claim, we are examining whether the numbers are right, not whether Obama's policies were instrumental. To check the numbers, we turned to data from the Bureau of Labor Statistics, the federal government's official source for employment numbers. We used seasonally adjusted statistics for manufacturing jobs.

A decade of decline

It's not news that manufacturing jobs have been in decline in the United States in recent years, though sometimes with ups and downs. Generally, the decline has been due to broad economic shifts both inside and outside the United States, as well as changes in technology. Manufacturing's share of U.S. employment was 29 percent in 1960, but it fell to just 9 percent by 2011. Even the raw numbers of manufacturing jobs fell over that period -- from 15.7 million to 11.7 million -- despite a large expansion of the overall U.S. workforce.

Between December 1999 and December 2009 -- the decade Obama appears to be referring to -- manufacturing employment fell from 17.3 million to 11.5 million, a decline of just over one-third. So Obama's correct that manufacturing jobs had experienced "a decade of decline" by the time he took office. If you look at the chart (reproduced above) the downward slope is essentially uninterrupted.

Half a million manufacturing jobs created

During the period Obama chose -- from January 2010 to July 2012 -- manufacturing jobs began to rise again, by 532,000. That's "over half a million manufacturing jobs," as Obama put it.

It's worth noting that while the reversal has been striking, this rise has still replaced only a fraction of the manufacturing jobs lost during the "decade of decline." The manufacturing jobs gained during the turnaround replaced less than 10 percent of the jobs lost during the decade of decline.

Our rating

The rise in manufacturing jobs that Obama is referring to may be modest compared to the prior decade's decline, but he has described the numbers carefully. We rate his statement True.