Border fence in Israel cut illegal immigration by 99 percent, GOP senator says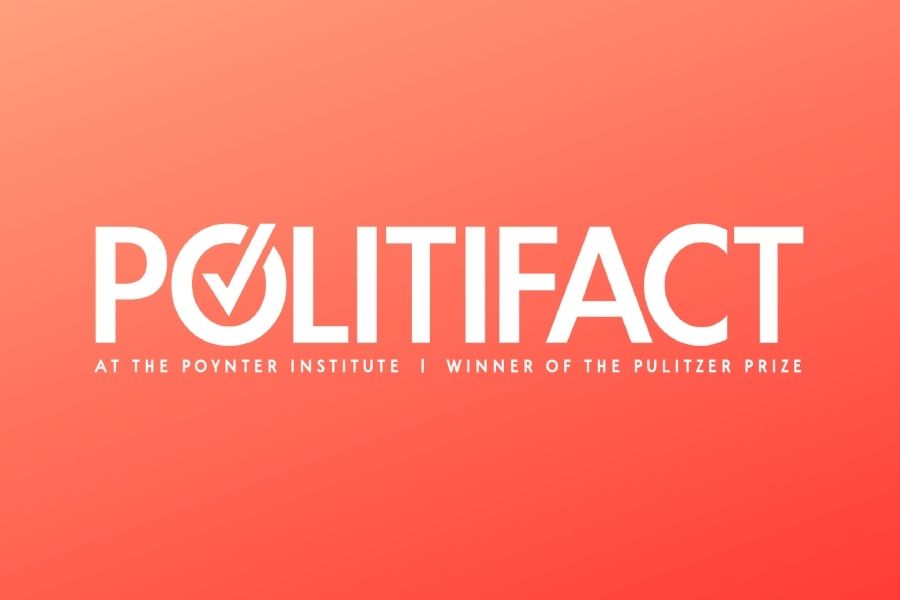 Need an example of a border wall that works? Look to Israel, President Donald Trump has repeatedly said.
Sen. Ron Johnson, R-Wis., echoed the idea during a Feb. 3 CNN interview, claiming that a border fence in Israel has drastically cut illegal immigration along its southern border.
"Israel ... had a real problem with illegal immigrants coming in from the southern border, about 16,000 in one year. In two years, they constructed 143-mile fence, about $2.9 million per mile, and it cut that illegal immigration rate from about 16,000 to I think 18. Cut it by 99 percent," Johnson said.
The United States needs to pay attention to Israel and how it has handled security issues, Johnson said.
"They are under a constant state of threat. Threat of terrorism. They've dealt with it pretty effectively. We need to learn those lessons," Johnson added.
Since Trump has signed an executive order to build a wall along the U.S.-Mexico border, we were curious about references to Israel's border efforts and their success, as described by Johnson.
Here's what we found.
Israel-Egypt border fence
Israel has built multiple barriers along its borders with Egypt, Lebanon, Gaza Strip and West Bank, all as safeguards against terrorism and illegal immigration.
In 2015, we looked into a claim from another Wisconsin official, Gov. Scott Walker, when he said that a 500-mile fence between Israel and the West Bank was to thank for a 90 percent reduction in terrorist attacks in Israel. Experts then told us that even though there had been a drop in terrorism, the data used for Walker's analysis was outdated and the fence was only one reason for the decline.
Johnson was specifically talking about a fence along the Israeli-Egyptian border.
Johnson's team referred us to a January 2013 article in the Jerusalem Post about Israeli Prime Minister Benjamin Netanyahu touring a completed 143-mile fence along the Sinai border. The article noted that an additional 8 miles of fencing was still to be completed along mountainous terrain near Eilat. When fully completed, the fence would run from Kerem Shalom (where Sinai and Israel meet the Gaza Strip) to Taba on the Red Sea, according to the article.
Fence construction started in November 2010 and came with a price tag of 1.6 billion Israeli shekels, the Jerusalem Post reported. The senator's office said an Israeli official told Johnson that the fence cost $415 million during a tour while Johnson was in Israel. (The Wall Street Journal in January 2013 pegged the fence's cost at $416 million.)
To determine a $2.9 million cost per mile, Johnson divided $415 million into the 143 completed miles cited in the 2013 article. (The cost per mile goes down to about $2.7 million when factoring in the total project of about 150 miles.)
So Johnson appears largely correct about the cost of the wall. How about its success in keeping people trying to cross the border illegally out?
That number checks out, too.
This month, Johnson, who chairs the Senate Committee on Homeland Security and Governmental Affairs, released a report titled "Securing Israel: Lessons learned from a nation under constant threat of attack." The report came after a trip Johnson made to Israel where he met the Israeli prime minister and other security officials.
The report notes that the number of people illegally crossing the Israel-Egypt border was more than 16,000 in 2011 and less than 20 in 2016, a 99 percent decrease.
Netanyahu recently touted his country's southern barrier and gave a nod to Trump, tweeting on Jan. 28, "President Trump is right. I built a wall along Israel's southern border. It stopped all illegal immigration. Great success. Great idea."
Experts we reached out to agree that illegal immigration along Egypt's southern border has indeed significantly dropped in the years after the fence was built and that Johnson's assessment of its costs and timeframe are sound.
However, they warn against generalizing that the fence is the sole reason for the drop and raise objections in comparing Israel's border issues to those in the United States.
The success of barriers such as a wall or fence depend on their scale and how heavily guarded they are, said Reece Jones, a political geography professor at the University of Hawai'i-Manoa and who has written about money spent on border security projects and their consequences.
On a small scale and with many guards, walls can effectively stop movement, Jones said.
But Israel and the United States' southern borders are significantly different.
The Israel-Egypt border fence is about 150 miles.
The U.S.-Mexico border is nearly 2,000 miles.
Terrain conditions and number of agents needed to monitor the border are not comparable either, Jones said.
"Most of the Israeli fence goes through open, arid terrain. Easy to access, easy to build, easy to monitor with agents," Jones said.
The U.S.-Mexico border, on the other hand, includes very remote, mountainous terrain and spans the length of four states with cities closely intertwined with Mexico. Trump has said that border has 1 million legal border crossings daily, which experts have told us include people traveling back and forth for school, work and shopping.
Investment in high-tech features such as drones, robots and sensors is also crucial for border security, not just fences, added Elisabeth Vallet, who leads a research team on border walls and is Raoul-Dandurand Chair at the University of Quebec at Montreal.
Without those features, people may still go undetected or go around through another border. If illegal entries surge at another border point, then the effectiveness of the fence at one border comes into question, Vallet said.
"While the numbers show a dramatic decrease in the number of entries, the amount of credit attributed to the fence is an issue of serious debate in Israel," said Yonatan Jakubowicz, director of research and public relations at the Israeli Immigration Policy Center, an NGO in Israel.
Some were skeptical about the fence's effectiveness when the idea was introduced in 2009, but the barrier received wider support after a terrorist attack on the border road in August 2011, Jakubowicz said.
He also said that aside from the fence, additional policies have reduced illegal immigration.
The number of illegal border crossings decreased drastically "in an extremely short time" after the implementation of an "Anti-Infiltration Law" in mid 2012, Jakubowicz said.
Under the law, individuals caught illegally entering Israel could be detained for up to three years, Jakubowicz said. The number of people illegally crossing Israel's southern border decreased after the law came into effect, even though the fence was not fully completed, he said.
"The fact that people continued to arrive even after the total completion of the fence, with fluctuations, proves that a barrier makes illegal migration more difficult, but not impossible," Jakubowicz said. "Personal interviews and close inspection of migrant diaspora news outlets show that the combination of the fence and the immigration policies are to be attributed to these numbers, and not the fence alone."
Our ruling
Johnson said Israel cut its illegal immigration rate by "99 percent" by constructing a 143-mile fence along its southern border.
Israeli government data support Johnson's statement. However, experts say the fence alone is not responsible for the dramatic decrease in illegal immigration, policies have also deterred illegal border crossings. Border security experts also caution about comparing Israel and the United States' southern borders -- the U.S.-Mexico border is much longer than the Israel-Egypt border, terrain conditions are different and more agents would be needed to monitor the U.S. border.
Johnson's statement is accurate, but needs additional information. We rate it Mostly True.
https://www.sharethefacts.co/share/36699ef7-c34d-4106-9696-84f6f2f7a4b3