Tens of millions in tax money directed to a Milwaukee streetcar at the expense of police, schools?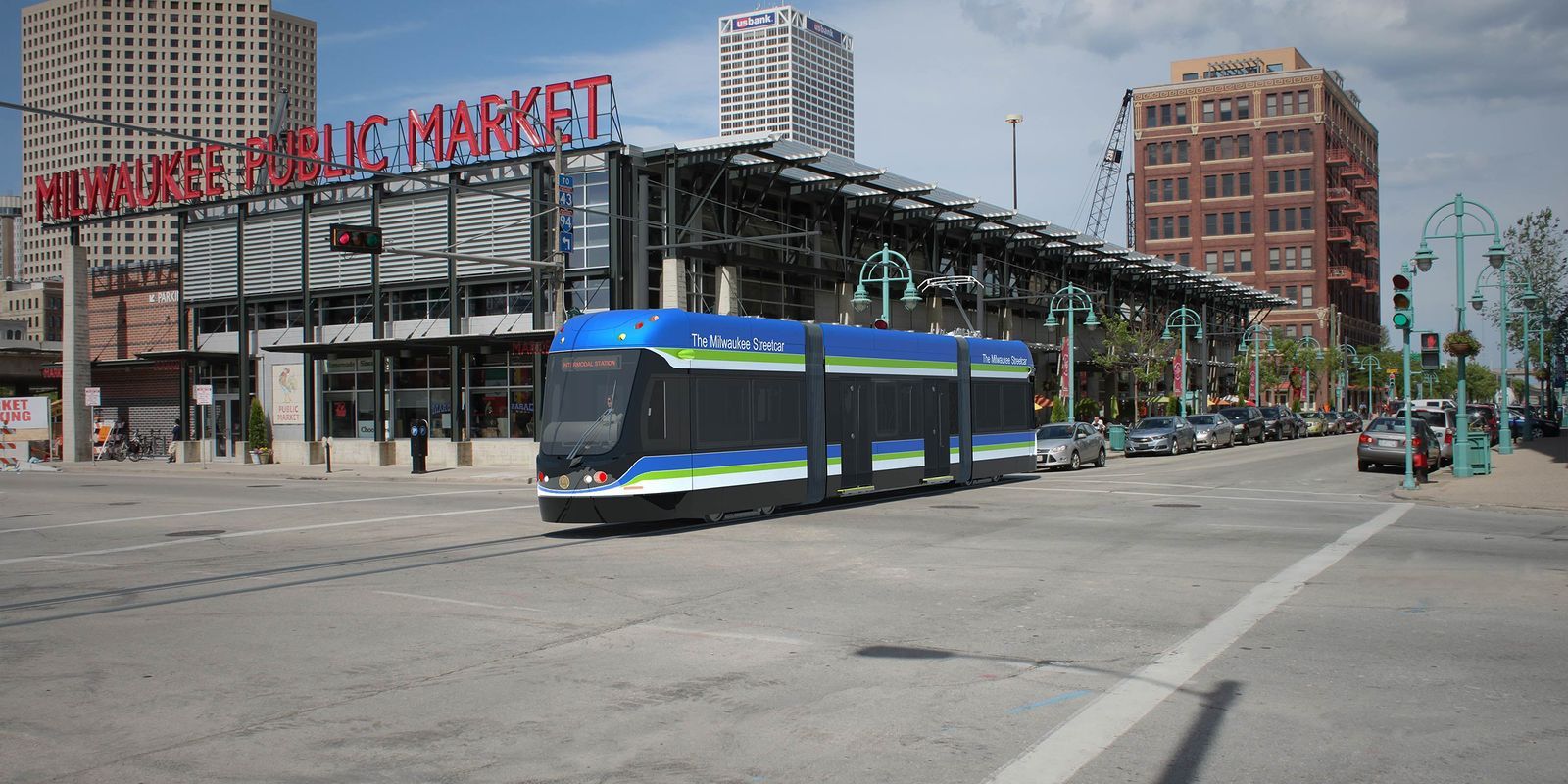 A newly formed group that wants Milwaukee Mayor Tom Barrett removed from office accuses him of "malfeasance" over the use of city money for a $128 million streetcar line.
The group Save Our City, Milwaukeeans Can't Wait filed a notice with the city on July 7, 2017, that aims to force a recall election. In it, the group makes four charges against Barrett, starting with one about the streetcar, which the group refers to as a trolley.
Barrett, the group claims in the notice, "has directed that tens of millions of City of Milwaukee tax dollars be used for the construction of a downtown trolley at the expense of: health and public safety; repair and replacement of public infrastructure; public education; and, job creation and economic development."
The streetcar is mostly funded with federal transportation money specifically allocated many years ago for that purpose.
But is the streetcar also getting tens of millions of city tax dollars that could have been used for things such as police, streets and schools?
The group and the recall
To trigger a recall election, Save Our City, Milwaukeeans Can't Wait would need more than 51,000 petition signatures within 60 days of the notice from eligible voters in Milwaukee. Candidates could then run against Barrett, a former Democratic congressman who was elected to his fourth term as mayor in April 2016 with 70 percent of the vote.
The notice was filed by Milwaukee resident Allen L. Jansen, who did not return our call seeking information to back up the group's statement about the streetcar. The group's treasurer, Darryl Farmer, told us he would not comment on the statement.
Farmer, who is known as "King Rick" and leads the Original Black Panthers of Milwaukee, has been critical of racial inequities in Milwaukee, citing them when he threatened recalls without specifying any names in August 2016. Those threats followed an uprising in the city that occurred after the fatal shooting of a man by a police officer in Milwaukee's Sherman Park neighborhood.
As for recalls in Wisconsin, Barrett ran unsuccessfully against Republican Gov Scott Walker in 2012, when Walker became the nation's first governor to ever survive a recall election.
The streetcar
Laying of the track for the 2.5-mile downtown-area streetcar project began in May 2017. Service for the initial route is expected to begin in fall 2018.
Barrett and other supporters have said the electrically powered, 150-passenger streetcars will improve mass transit and attract commercial and residential development. Critics counter that the project takes development away from areas that are not on the streetcar line and that city residents would be better served by an improved bus system with the flexibility to readily change routes.
When state Rep. Jim Steineke, R-Kaukauna, said the streetcar would be a "1900s-style trolley," our rating was Half True. The cars will run on fixed routes on steel rails like the city's old streetcar system. But they will be modern and are envisioned as a transportation system spurring economic development, not as some kind of nostalgic system.
It's clear from the city's own streetcar website that tens of millions of city tax dollars have been committed to the project.
Of the estimated $128 million construction cost, more than half -- $69 million -- comes from two federal grants specifically allocated for the streetcar. The other $59 million comes from three tax incremental financing districts (sometimes known as TIF districts or TIDs). That $59 million was authorized when the Common Council approved the project on a 9-6 vote in February 2015.
So, it was not only Barrett but also aldermen who approved the TIF districts.
But it's not as though $59 million is being redirected from city coffers to the streetcar. Under state law, TIF money can only be used for development and redevelopment projects.
TIF funding
When then-Milwaukee Ald. Joe Davis said the streetcar "would actually take precious revenue away" from the Milwaukee Public Schools, our rating was Mostly False. Here's why -- an explanation that applies to the recall group's claim as well:
With a TIF district, the city borrows money to pay for infrastructure improvements, such as new roads or, in this case, the streetcar line. The money is repaid through taxes generated by the increased value of properties within the district.
In other words, those increased property tax dollars pay off the debt rather than going to the general funds of the city, Milwaukee County, Milwaukee Public Schools and other taxing bodies. Once the borrowing is paid off, the increased value of the land is added to the general tax rolls.
Critics could argue that property values along the streetcar line would increase without the streetcar, and in that sense the city and other taxing bodies are losing that increased property tax revenue while the TIF is in place.
But by law, tax money being collected through a TIF district can't be used for other purposes such as police or schools. Moreover, if the streetcar does, as Barrett and others argue, spur downtown-area development, that will increase the overall property tax base. That would mean that once the TIF borrowing is paid off, there will be more property tax base for the city and the other taxing bodies than there would have been without the streetcar.
Our rating
Save Our City, Milwaukeeans Can't Wait says Barrett "has directed that tens of millions of City of Milwaukee tax dollars be used for the construction of a downtown trolley at the expense of: health and public safety; repair and replacement of public infrastructure; public education; and, job creation and economic development."
Tens of millions of tax dollars are being directed toward construction of a downtown-area streetcar line, which is now under way. But it is in the form of borrowing that can only be done for projects such as a streetcar. These are not funds that would otherwise be available for purposes such as police and schools.
For a statement that contains only an element of truth, our rating is Mostly False.