UW System president hits pay dirt with university pay gap claim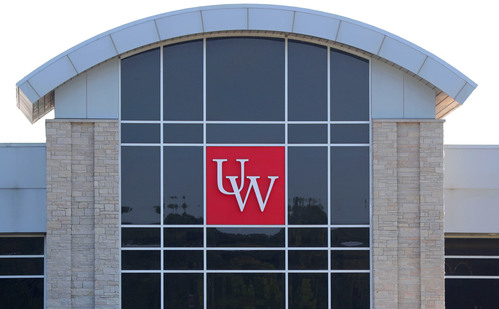 In the battle over the 2019-'21 state budget, faculty salaries for the University of Wisconsin System have made for their own skirmish.
It is part of a broader debate over the UW System can best attract and retain top faculty members -- and, specifically, how to compete with what other universities offer.
In his 2019-'21 budget proposal, Gov. Tony Evers called for a 2% pay increase for UW System employees in each fiscal year. That was less than the 3% that UW System President Ray Cross had requested.
However, on May 28, 2019, Republicans on the Legislature's budget committee trimmed Evers' overall spending increase for the UW System by more than half. Their plan still provides an increase over current levels, but it means there will be less money available to address pay gap issues.
Two days before the vote, in a May 26, 2019, appearance on WISN's "UpFront," Cross made his case for a pay increase in an interview with host Adrienne Pedersen.
"Most research shows that we are a little behind, and some areas we're behind more than others," he said. "But compensation is an important piece of the total overall package to make the university part of the solution for the state."
Is Cross right that UW salaries are lagging peer institutions?
Let's take a look.
Peer institutions
In higher education, the term peer institution comes up a lot.
In short, it is another school -- or set of schools -- that are similar in size, performance and mission. The idea is that they provide a good comparison when it comes to salaries, benefits and other matters.
In Wisconsin, the UW System actually has a formalized list of peer institutions. It was established in 1984 by the Governor's Faculty Compensation Study Commission, which was put in place by then-Gov. Tony Earl, a Democrat.
The listing includes 11 peer institutions for the University of Wisconsin-Madison, the state's flagship; 14 peers for the University of Wisconsin-Milwaukee, also considered a research institution; and 31 peer institutions for what are known as the "comprehensive institutions."
The UW comprehensive institutions are four-year campuses in Eau Claire, Green Bay, La Crosse, Oshkosh, Platteville, River Falls, Stevens Point, Superior and Whitewater, as well as UW-Stout in Menomonie and UW-Parkside in Kenosha County.
Peer institutions for UW-Madison include: Indiana University, Michigan State University, Ohio State University, Purdue University and the University of Texas-Austin.
Peer institutions for UW-Milwaukee include: Cleveland University, Temple University, the University of Illinois-Chicago, the University of New Orleans and the University of Texas-Dallas.
Meanwhile, peer institutions for the group of other institutions include: Minnesota State University-Mankato, Central Michigan University, Chicago State University, the University of Northern Iowa and Grand Valley State University in Michigan.
When we asked Cross for backup, his staff pointed us to the University of Wisconsin System Accountability Dashboard. The UW System maintains the online dashboard with links to various statistical information, including a page devoted to the "Faculty Compensation Gap."
When it comes to comparisons, salaries are adjusted for the cost of living using the Economic Research Institute Index. That's good, because it helps even out the comparison. Benefits are not included. The salary information is provided by the American Association of University Professors.
How big is the lag?
The dashboard charts cover the compensation gap from 2009-2010 to 2017-2018. For 2017-2018, the charts show that UW System salaries overall lag peers by 16.48%.
Breaking it down further, UW-Madison lags by 15.60%; UW-Milwaukee lags by 10.82%; and the other campuses lag by 18.99%.
In the previous academic year, 2016-2017, the compensation gap for UW System stood at 19.91%, UW-Madison at 19.15%, UW-Milwaukee at 12.67% and UW-Comprehensives at 22.65%.
So, the difference shrunk a bit from the previous year, but the gaps are all longstanding.
Other comparisons
A March 4, 2019 USA TODAY NETWORK-Wisconsin report using 2017-'18 salary information found a handful of professors, mainly in the finance and economics departments, are among the highest-paid employees in the system.
Those salaries tend to be higher because of the need to compete with private-sector jobs.
Overall, the USA TODAY NETWORK -- Wisconsin report found that faculty members across the UW System were paid an average of 12.3% less in 2017-2018 than those at peer universities. That gap rose to 16.5% when adjusted for cost of living.
That matches what the UW System found in its own analysis.
(Click here for an online database where readers can search and sort by pay, campus and employee name.)
Meanwhile, an analysis by a UW-Madison senior policy analyst released April 11, 2018, found that UW-Madison average salaries were ranked 12th among its peers for full professors, 7th for associate professors and 9th for assistant professors.
Our ruling
Cross said "Most research shows that (UW salaries) are a little behind, and (in) some areas we're behind more than others."
The peer institutions Cross was referring to have been well established.
And the salary numbers show he is on target, even when cost-of-living differences between various states and cities are factored in.
We rate his claim True.