Get PolitiFact in your inbox.
Is Stockton really home to 'second highest rent increases' in the nation? There's no simple answer.
Stockton's influx of Bay Area residents and dearth of new apartment construction have combined to drive up rents in the Central Valley city, displacing some longtime renters and putting pressure on many others, according to housing experts.
Mayor Michael Tubbs says he's well aware of the hardships. Stockton, he claimed in a recent news release, "has seen the second highest rent increases in the nation."
We set out to fact-check the mayor's claim — but found the answer is not so straightforward, given the limits on rental data.
Rising Rents Statewide
Tubbs was elected mayor in 2016. He is Stockton's first black mayor, and at 29 years old is the youngest to serve in that position. Tubbs, a Democrat, won a seat on the Stockton City Council at age 22, also the youngest to do so in the city's history.
Stockton is home to 311,000 people and is about an hour east of the Bay Area and south of Sacramento. It's the 13th largest city in California. But it's hardly the only one with rising rents.
Sacramento, Fresno, Oakland, Long Beach and others are also frequently ranked among cities with the highest rent hikes in the country, often with double-digit percentage increases, according to reports by various rent search websites, such as Apartment Guide and RENTCafe.
Tenants across the state can expect some relief. Democratic Gov. Gavin Newsom signed a rent cap bill this week that prohibits landlords from raising rents more than 5 percent plus the cost of inflation per year, or a maximum of 10 percent, whichever is lower. It also bans landlords from evicting tenants for no reason, meaning they could not kick people out just to raise the rent.
The law will apply to rent increases on or after March 15, 2019, to prevent landlords from raising rents just before the caps go into place.
Rental Reports Warrant Skepticism
A spokesman for the Stockton mayor told us Tubbs relied on a September report by Apartment Guide for his claim that the city has seen "the second highest rent increases in the nation." It put Stockton's rent increase for one-bedroom apartments at nearly 25 percent more than the past year, behind only Newark, NJ, at 30 percent. Sacramento ranked tenth, with a 10.7 percent rise, and Long Beach eighth, at 11 percent.
Two years ago, RENTCafe reported that Stockton topped all cities in the nation with the fastest rent increases in spring 2017. Altogether, eight California cities made its list of the country's top 15 fastest growing rents.
Researchers say these rent search websites offer some value with their up-to-date look at rental trends, but they also warrant skepticism. Their data is incomplete and not always reliable.
Apartment Guide, for example, draws on the company's internal data. Elizabeth Kneebone, research director at UC Berkeley's Terner Center for Housing Innovation, says the company is likely only capturing trends based on housing units that are turning over. "What they don't capture are the kind of rent changes sitting tenants may be experiencing," she said.
The Apartment Guide report Tubbs relied on explains its methodology this way: "The rent information included in this article is based on August 2019 multifamily rental property inventory on Apartment Guide and Rent.com and is used for illustrative purposes only. The data contained herein does not constitute financial advice or a pricing guarantee for any apartment."
Another rent search site, RENTCafe, "seems a little more reliable," but still has limitations, Jeff Michael, director of the Center for Business and Policy Research at the University of the Pacific in Stockton, said in an email.
"I think Zillow is probably the best," Michael added. "It indicates Stockton rent is up about 4 percent on average this year, about double the U.S. rent increase, and about the same as Riverside, Sacramento and other inland California areas."
Stockton's median rental price in August was $1,655 for all homes, up from $1,593 a year earlier, according to Zillow.com.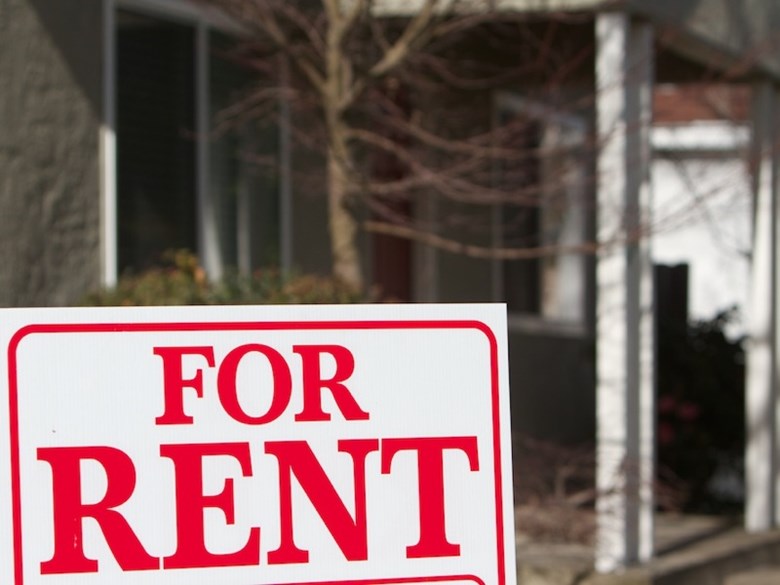 Stockton recently partnered with the state of California to use excess state land for affordable housing development. Mayor Tubbs called the deal "incredible news for Stockton" and an example of how the state and local governments can address the housing crisis. File photo / Capital Public Radio
'No One Perfect Data Source'
Data from the U.S. Census Bureau's American Community Survey offers a comprehensive view of the rental market, but its results lag behind those from the private websites, the two researchers said.
Using ACS data for the nation's 100 largest cities, Stockton had the 19th largest annual rent increases in the country last year, not the second largest, according to Kneebone's calculations.
"There's no one perfect data source to truly understand how all rents are working in a place," she added.
Michael said he does not take issue with Tubbs' statement.
"I don't fault Mayor Tubbs for citing that since it is the latest headline, and it is true that rents have been rising faster in Stockton than the U.S. average by any measure," he noted.
What's Driving Stockton's Rent Hikes?
Peter Ragsdale, executive director at the Housing Authority of the County of San Joaquin, said two factors are propelling Stockton's rent hikes: a lack of apartment construction and residents fleeing the Bay Area for more affordable housing.
"There has been a lack of production across all income levels and affordability levels in multi-family in the city," Ragsdale said.
New apartment projects just haven't "penciled" for developers, Ragsdale said, given California's high construction costs and the previously low rents in Stockton. "That's starting to turn," he added.
Robert Brooke-Munoz, executive director of San Joaquin Fair Housing, suggested another factor.
"The reason why is there's no rent control in this area," said Brooke-Munoz, whose group mediates disputes between landlords and tenants. Many of the jobs in the San Joaquin Valley, he continued, pay minimum wage, making it nearly impossible to keep up with rising costs.
Brooke-Munoz said he's hopeful California's new rent law, combined with future tenant protections in Stockton, will lead to relief. He said it can't come fast enough.
"It's just getting impossible. It's just dramatic the changes that have been taking place the last few years," he added.
Darla Williams, a 52-year-old Stockton renter, said she works two minimum wage jobs as a restaurant cook and still can't afford her own apartment in the city. She's hoping the state's new rent law will give her that chance.
"I would love to live on my own," Williams said while on a break in downtown Stockton. "Financially, it's great to have roommates. But I would love to have my own place and just come in to some peace and quiet."
Conclusion
Stockton Mayor Michael Tubbs recently claimed the city "has seen the second highest rent increases in the nation."
He relied on a report from the rent search website Apartment Guide, which says Stockton's rent soared 25 percent last year, second only to the 30 percent jump in Newark, NJ. Another rent site said Stockton topped all cities in the nation with the fastest rent increases in 2017.
But housing researchers say reports from Apartment Guide and other rent search sites are incomplete and not always reliable.
They added there's no perfect data source, noting that results from the Census Bureau's American Community Survey are more comprehensive, but less up-to-date.
Given these circumstances, we decided not to place the mayor's claim on our Truth-O-Meter. Whether its first, second or 19th, what's clear is that rents in Stockton, like many communities across California, are climbing faster than long-time residents can bear.
Want to know more about PolitiFact California? Click here for more on our six ratings and how we select facts to check.
Stockton Mayor Michael Tubbs, news release on Stockton's partnership with state of California, Oct. 1, 2019
Daniel Lopez, spokesman for Mayor Tubbs, email exchange Oct. 8, 2019
Capital Public Radio, Gov. Gavin Newsom Signs Law Capping Rent Increases In California, Oct. 8, 2019
Apartment Guide, You'll Pay More Money Now to Live in These 10 Cities, Sept. 20, 2019
RENTCafe, Rent Pressure Shifts from Hot Cities to Mid-Tier Housing Markets in May, June 1, 2017
Zillow.com, Stockton rental index, accessed October 2019
Elizabeth Kneebone, research director, UC Berkeley Terner Center for Housing Innovation, phone interview Oct. 9, 2019
Jeff Michael, director, Center for Business and Policy Research, University of the Pacific, email exchange Oct. 8, 2019
Robert Brooke-Munoz, executive director, San Joaquin Fair Housing, phone interview Oct. 8, 2019
Peter Ragsdale, executive director, Housing Authority of the County of San Joaquin, phone interview Oct. 8, 2019
Darla Williams, renter and restaurant cook in Stockton, interview Oct. 8, 2019
Browse the Truth-O-Meter
More by Chris Nichols