Stand up for the facts!
Our only agenda is to publish the truth so you can be an informed participant in democracy.
We need your help.
I would like to contribute
"I actually started criticizing the war in Iraq before (Obama) did."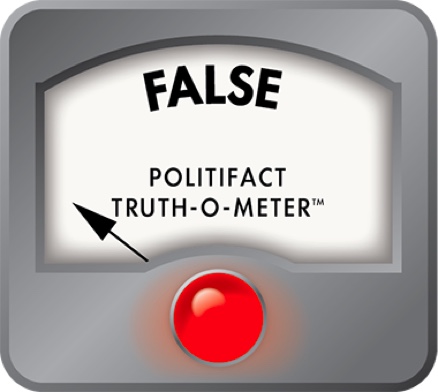 Nope, Obama was first in the Senate, too
From the beginning of her presidential campaign, Sen. Hillary Clinton has been answering for her vote to authorize the use of force in Iraq, a vote that begat a war that has grown ever more unpopular. It hasn't helped that Sen. Barack Obama has been able criticize her vote with impunity because at the time of the vote he was in the Illinois state senate and rather famously gave a speech at a rally opposing an invasion.
At a campaign stop in Eugene, Ore., on April 5, 2008, Clinton was asked again by an audience member to explain her 2002 vote. Clinton responded by saying that Obama may have opposed the war prior to the invasion, but she was the first to criticize the war once he became a U.S. Senator in January 2005.
"When Sen. Obama came to the Senate, he and I have voted exactly the same except for one vote. And that happens to be the facts. We both voted against early deadlines. I actually started criticizing the war in Iraq before he did. So I'm well aware that his entire campaign is premised on a speech he made in 2002, and I give him credit for that speech," she said.
Iraq has been a hot-button issue in the race for the Democratic nomination since the start. A whopping 91 percent percent of Democrats disapprove of the way George W. Bush is handling Iraq, according to a March 2008 CBS News poll.
Indeed, we spent a lot of time earlier in the campaign documenting which Democrats were against the war first or wanted the fastest withdrawal .
Clinton cannot claim to have opposed the war before Obama, so by focusing on who spoke more critically of Iraq beginning with his arrival in the Senate, Clinton wants to reset the clock on this debate. It's a novel strategy, and we wondered if it might work, given that she has spoken out strongly against the Bush administration's war efforts in the years since her Iraq vote.
But a little research shows her new timeline doesn't work any better than the old one. Obama still is first.
And we're not the first to have done this. Clinton's remarks didn't sound right to Jake Tapper of ABC News, who reported the remarks and debunked them earlier on his "Political Punch" blog .
Obama took office on Jan. 3, 2005. One of his early assignments on the Senate Foreign Relations Committee was to participate in a hearing to confirm Condoleezza Rice as Secretary of State. On Jan. 18, Obama questioned Rice during the hearing about how quickly Iraqi troops were being trained and whether they truly were ready to defend their own country.
Obama said then that if success in Iraq is "measured by whether Iraqis can secure their own circumstances, and if our best troops in the world are having trouble controlling the situation with 150,000 or so, it sounds like we've got a long way to go.
"And I think part of what the American people are going to need is some certainty, not an absolute timetable, but a little more certainty than is being provided, because right now, it appears to be an entirely open-ended commitment."
Sounds like criticism to us.
Clinton, meanwhile, weighed in a week later with a statement on Rice's nomination, saying, "In her role as National Security Advisor, Dr. Rice was a member of the team responsible for our flawed Iraq policy. She made several misleading statements about the presence of weapons of mass destruction in the lead up to the war."
Clinton also said in the statement the she profoundly disagreed and deeply regretted how the war has been conducted.
Clinton might be showing moxie by trying to reframe the Iraq issue in a way that puts her on top, but the facts don't support it. On the statement that she criticized the war first after Obama became a senator, the Truth-O-Meter says False.
ABCNews.com, In Oregon, Clinton Makes False Claim About Her Iraq Record Vs. Obama's , April 6, 2008.

KEZI 9, Hillary Clinton Draws a Crowd to South Eugene H.S. , April 5, 2008. ( Shorter exerpt via YouTube .)

PollingReport.com, Polls on Iraq .

Biographical Directory of the United States, Barack Obama .

The New York Times, Confirmation Hearing of Condoleeza Rice , Jan. 18, 2005.

U.S. Senate Web site for Hillary Rodham Clinton, Statement of Senator Clinton for the Congressional Record on Her Vote on the Nomination of Dr. Condoleezza Rice for Secretary of State , Jan. 26, 2005.
Browse the Truth-O-Meter
More by Angie Drobnic Holan
Support independent fact-checking.
Become a member!
In a world of wild talk and fake news, help us stand up for the facts.