Stand up for the facts!
Our only agenda is to publish the truth so you can be an informed participant in democracy.
We need your help.
I would like to contribute
"Georgia has the most restrictive ballot access laws in the country."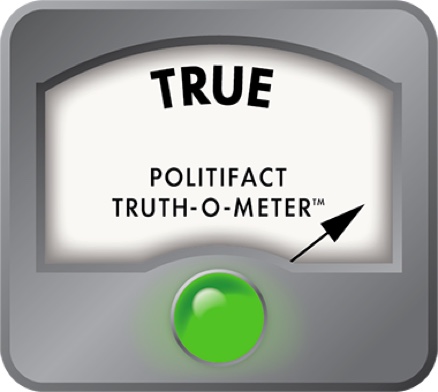 Norwood says Georgia has most "restrictive" ballot access laws in U.S.
Mary Norwood often said during last year's unsuccessful run for Atlanta mayor that she was not red or blue, but purple.

In other words, Norwood claimed she was not a strict disciple of either the Democratic or the Republican parties.

So when Norwood jumped into the race earlier this year for Fulton County Commission chairman, she decided to run as an independent. So far, her toughest battle is not with the incumbent, John Eaves, but getting on the Nov. 2 ballot.

"Georgia has the most restrictive ballot access laws in the country," Norwood, a former two-term Atlanta city councilwoman, said during a television interview Tuesday evening.

That claim was too juicy for PolitiFact Georgia to resist checking out.

We began by asking the Norwood camp for details. Anne Fauver, her campaign manager, explained. Georgia requires independent candidates running for countywide offices to get at least 5 percent of all registered voters eligible to vote in the last election in that jurisdiction to sign a petition supporting their placement on the ballot.

"I didn't know how restrictive it was in comparison to other states," said Fauver, who served with Norwood on the City Council.

Norwood needs about 22,700 signatures to get on the ballot. Thus far, she is "more than halfway" to her goal, Fauver said. Norwood has until July 13 to reach the magic number.

Norwood has taken Eaves to court over what she calls a "hypertechnical interpretation" of the law to discount about 3,000 of the signatures she has collected. The Eaves campaign says each petition signer must write "Fulton," along with their address, on the form. Norwood says Fulton election officials told her she could pre-type "Fulton" on the form. A judge dismissed Norwood's complaint on this point Thursday, saying, in part, that any ruling before the deadline "would constitute an advisory opinion."

As for the 5 percent rule, we reached out to Richard Winger, the California-based editor of Ballot Access News. He has studied ballot issues for more than four decades. Winger was called a "savant" on the topic by Columbia University professor Nate Persily and "the nation's encyclopedia on this stuff" by Capital University Law School professor Bradley Smith.

"That is the toughest such law in the country," Winger said of Georgia.

Until 1943, any political party could gain across-the-board ballot access by registering a slate of officers with the secretary of state. State leaders changed the system that year, primarily to discourage Communist Party candidates from getting on the ballot, Winger said. Some Southern states also used such rules to ensure that a white candidate would win, Smith said.

The laws gradually changed over the years for some offices, Winger said. Statewide independent candidates now need the signatures of 1 percent of registered voters to get on the ballot. The rules stayed the same for independent candidates seeking a municipal or countywide office, or seats in Congress or the Georgia Legislature.

Why hasn't the law changed? For some reason, Winger said, state lawmakers couldn't agree in the 1980s on several proposed bills that would have made it easier for people to get on the ballot to potentially run against them.

A bill that would have removed the requirement that independent candidates gather signatures on a petition to run for office did not pass earlier this year.

Winger ranks North Carolina as having the second-most-restrictive ballot access guidelines for independent countywide candidates. The Tar Heel State requires those candidates to get the signatures of 4 percent of registered voters in the county to get on the ballot. Winger ranked Illinois as third, but it's worth noting that state also requires independent countywide candidates to get 5 percent of the signatures of voters who cast ballots in the 2008 election.
As for her claim on Georgia's rules about ballot access, the Peach State and Illinois both have similar ballot access guidelines. Therefore, we rate Norwood's statement as True.
Atlanta Journal-Constitution, Georgia's ballot poses a challenge, June 24, 2010

E-mail from Capital University Law School professor Bradley Smith, June 30, 2010

Georgia Code, 21-2-170

Georgia House Bill 1257, www.legis.state.ga.us/legis/2009_10/versions/hb1257_LC_28_5081_a_2.html

Illinois 2010 Candidate Guide, www.elections.il.gov/Downloads/ElectionInformation/PDF/2010Canguide.pdf

Mary Norwood television interview with WAGA-TV, June 29, 2010

North Carolina statutes Article 11, Section 163-122, www.ncga.state.nc.us/EnactedLegislation/Statutes/HTML/BySection/Chapter_163/GS_163-122.html

Telephone interview with Anne Fauver, June 30, 2010
Browse the Truth-O-Meter
More by Eric Stirgus
Support independent fact-checking.
Become a member!
In a world of wild talk and fake news, help us stand up for the facts.