Get PolitiFact in your inbox.
"At the moment, energy companies spend 0.25 percent on R&D."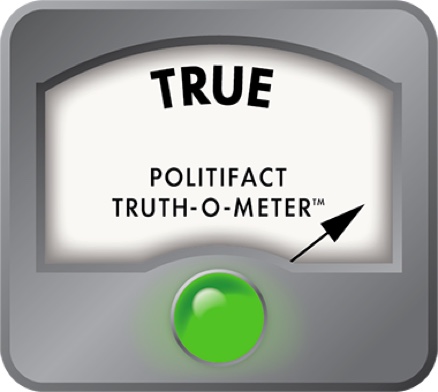 Vanden Heuvel claims the energy industry isn't investing much in research and development
With thousands of gallons of oil leaking into the Gulf of Mexico, conversation on the May 2, 2010, edition of ABC's This Week quickly turned to U.S. energy policy.

Katrina vanden Heuvel, editor of The Nation, argued that one way to prevent such spills in the future is to transition to a clean energy economy -- which she said will be difficult given how little energy companies invest in research and development.

"At the moment, energy companies spend 0.25 percent on R&D. We can do better. We are a nation which should do better ... and not rely on dirty energy, which just compounds the problem affecting this country and the planet," vanden Heuvel said.

We thought that would be a relatively easy statistic to track down, but it led to a wild op-ed goose chase.

Vanden Heuvel told us she got the information from a David Brooks column in the New York Times last week. His April 29 column lamented the minuscule amount of funding energy companies invest in R&D compared with other industries.

"Technology companies spend 5 percent to 15 percent of revenue on research and development," he wrote. "Energy companies, on the other hand, spend only one-quarter of 1 percent. The federal government spends $30 billion on health research, but only $3 billion on clean energy research."

But that, in turn, came from another opinion article: Brooks' assistant told us that he got it from an op-ed by Bill Gates and Chad Holliday, former chairman of DuPont, published a week earlier in the Washington Post. Here's what the duo wrote:

"Our country is neglecting a field central to our national prospect and security: energy. Although the information technology and pharmaceutical industries spend 5 to 15 percent of their revenue on research and development each year, U.S. companies' spending on energy R&D has averaged only about one-quarter of 1 percent of revenue over the past 15 years."

The Bill and Melinda Gates Foundation did not respond to our request for more background on the claim. But we found two sources that indicate vanden Heuvel is very close:
 
A report published by the Brookings Institution last year shows the energy industry output in 2003 was about $1.2 trillion, and it spent about $2.4 billion on research and development -- about 0.2 percent of the industry's total output.
Data from the National Science Foundation published in the federal Statistical Abstract of the United States shows the petroleum and coal products industry spent about 0.3 percent of its net sales on research and development in 2007, the most recent year available. According to the same data, R&D spending has hovered around 0.3 percent for several years.

We also ran vanden Heuvel's claim by two experts who told us that it's pretty accurate.

"It's close to correct," said Nate Lewis, a professor at California Institute of Technology who assisted on the Brookings Institution report. "As a percent of revenue, (the amount the energy industry spends on R&D) is a really small number. The pharmaceutical and intelligence industries spend between 10 and 12 percent on R&D. We're not even in the same ballpark here."

So, even though vanden Heuvel was relying on another pundit for her claim (and he, in turn, was relying on an op-ed), the number is very close to numbers published by Brookings and the National Science Foundation. We find her claim True.
This Week, transcript of May 2, 2010, episode

The New York Times, American Power Act, by David Brooks, April 29, 2010

The Washington Post, Energy sector poised for innovation -- with the right spark, by Bill Gates and Chad Holliday

The Brookings Institution, Energy Discovery-Innovation Institutes: A Step Toward America's Energy Sustainability, Feb. 2009

The U.S. Census, Research and Development (R&D) Expenditures by Source and Objective, accessed May 3, 2010

The U.S. Census, Research & Development (R&D) Funds in R&D-Performing Manufacturing and Nonmanufacturing Companies, by Industry, accessed May 3, 2010

The National Science Foundation, Funds for industrial R&D as a percent of net sales of companies performing industrial R&D in the United States, by industry and company size: 2004, accessed May 3, 2010

E-mail correspondence with Katrina vanden Heuvel, editor of The Nation, May 3, 2010.

Phone Interview, Dr. Nate Lewis, professor of chemistry, California Institute of Technology, May 3, 2010

Phone and e-mail interview, Mark Muro, fellow and policy director of the Metropolitan Policy Program, the Brookings Institution, May 3, 2010
Browse the Truth-O-Meter
More by Catharine Richert
Support independent fact-checking.
Become a member!
In a world of wild talk and fake news, help us stand up for the facts.