Get PolitiFact in your inbox.
"The studies have shown us that [drug testing for welfare recipients] will be saving us money"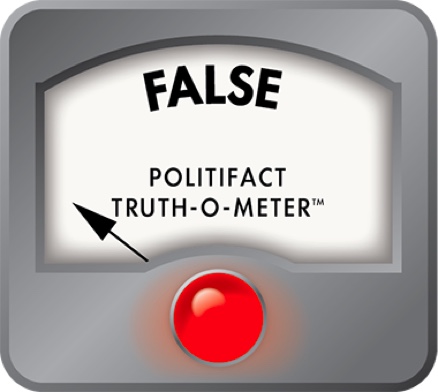 Rep. Costa says drug testing for welfare recipients will save money for Rhode Island
Rep. Doreen Costa, of North Kingstown, a Republican and member of the Rhode Island Tea Party, thinks the state could save money by requiring welfare recipients to pass a drug test. She is proposing that Rhode Island adopt a law modeled after one enacted in Florida,  which took effect July 1.

The law bans recipients who fail a drug test (and a confirmatory test) from receiving cash assistance for a year, unless they successfully complete substance abuse treatment at their own expense. If they complete treatment, they can reapply after six months. If they reapply and fail another drug test, they are banned for three years.

The child of someone who fails the test will continue to receive money if the parent designates a family member, such as a grandparent, to handle the  funds or if the Florida Department of Children and Families (DCF) designates a "protective payee." The selected family member must also pass a drug test and be approved by DCF.

Recipients would not be tested for alcohol or tobacco use.

Costa said the test would cost $25 to $35 per person and recipients would have to pay for it up front. The state would reimburse them if they passed.

"The studies have shown us that it will be saving us money, but we don't have the exact amount," Costa said on WHJJ's Helen Glover Show. "If we could save the state $10,000, I'll take it. If we could save them a million, I'll take it. We have to start somewhere."

We're not going to examine whether drug screening is a good idea. But we were intrigued by the question of whether there are studies showing that it would save money.

For this item, we will look at the prospect of savings in Rhode Island, because Costa told us that's what she was talking about at the time.

We will also examine what studies in other states have concluded when legislators have considered drug-testing their recipients on welfare, formally known as the Temporary Assistance for Needy Families Program (TANF).

The short answer for Rhode Island is that, under the current system, no state money would be saved because "100 percent of the cash given to TANF recipients is federal money," said Fred Sneesby, spokesman for the Rhode Island Department of Labor and Training.

Under current law, the federal government doesn't allow Rhode Island to keep any money it saves by denying benefits to people who test positive for drugs, Sneesby said.

Nor will the federal government pay for such testing.

How much would testing cost the state? We did a back-of-the-envelope calculation based on data supplied by The Rhode Island Poverty Institute.

As of May 2011, there were 5,653 adults receiving TANF benefits, including 1,314 from two-parent families and the rest from single-parent families. The cost to the state would depend, in part, on how many people passed, because only those who failed would end up paying for their test. The state would pay for the rest.

When Michigan briefly did drug testing for welfare recipients (more about that state's experience later), about 92 percent passed, in part because they knew the test was coming.

If Rhode Island recipients passed at the same rate and testing cost $25 to $35 per person, as Costa suggested, that would result in a bill of $130,000 to $182,000 per year.

That doesn't include the continuing cost of testing new applicants, doing confirmatory tests to make sure the first test isn't a false positive and any administrative appeals filed by people who wanted to challenge any move to reduce their welfare checks.

So what about the studies that, Costa claimed, showed costs savings in other states?

When we asked her to pinpoint them, she couldn't cite any. She said she had done her research by going on Ask.com and Google.com and posing the question, "Will drug-testing welfare recipients save money?"

We repeated that exercise. Our spot check showed that the top results consisted mostly of blog items, websites and news stories in which various politicians and commentators had asserted -- without real evidence -- that drug screening would save money.

However, we did find some studies, but they didn't support her contention.

A 2009 analysis of a proposed drug testing law by Louisiana's Legislative Fiscal Office concluded that testing would save the state $480,373 in denied benefits while costing the state $184,114 for testing and $763,306 for treatment -- a net loss of $467,047.

If you strip out the treatment costs -- because Costa's proposal calls for people to pay for their own substance abuse treatment -- the net savings to the Louisiana taxpayer would be $296,259.

But Louisiana fiscal analyst Patrice Thomas told us that those calculations were prepared before the state was informed that the federal government would not pay for any of the testing and would not allow the state to keep all of the savings if people were denied benefits. Analyses of bills submitted in 2010 and 2011 showed the drug testing would be a money-loser for the state.

The most recent study we found was done in February 2011 by Idaho's Department of Health and Welfare. It estimated that 10 percent of welfare recipients would test positive for drugs and that 25 percent of that group would lose benefits after failing a confirmatory test, saving $1.13 million per year.

Idaho also assumed that the state would get to keep $67,905 of the savings. But those savings would be wiped out by the cost of the testing, estimated at $246,591.

Thus, for every dollar the state spends in testing, it would get back only 28 cents.

In January 2011, Indiana's Office of Fiscal and Management Analysis released an assessment of a drug testing proposal making the rounds in its legislature. It concluded the state would save between $57,000 and $87,000.

But that analysis didn't include any administrative costs. (Idaho estimated that for every dollar spent on drug-test costs, the state would need to spend $3.41 on various staff costs.) Even if you assumed that Indiana's extra administrative costs were the same as its testing costs -- $173,000 per year -- that would easily wipe out the savings to the state.

Florida isn't the first state to pass a drug testing law for welfare recipients. Michigan adopted one in 1999 but it was put on hold after five weeks because of a court challenge.

(About 8 percent of the 268 applicants tested during those five weeks scored positive for illicit drugs. Most had been using marijuana; fewer than 3 percent were found to be using harder drugs.)

The law was struck down in 2003 by the 6th Circuit Court of Appeals,  which ruled that drug testing without probable cause was ruled to be unconstitutional.

A similar challenge has been predicted for the Florida law.

Arizona does drug testing, but only for people who admit on a written screening test that they have used drugs in the past, gotten into legal trouble because of drugs, or lost or been denied a job because of drugs.

That screening test, derided by advocates of chemical testing because it's easy for people to lie, gives the state probable cause to test for drugs, avoiding the constitutional issue. (Among the people who flunked the screening test, 12.5 percent ultimately tested positive for illegal drugs.)

Minnesota and Wisconsin do drug testing, but only of convicted drug felons.

The Florida law, and the one Costa would like to see passed in Rhode Island, does not call for written screening.

To sum up: Costa, when asked about her proposal to test welfare recipients for drugs, didn't predict specific savings for Rhode Island, only that "The studies have shown us that it will be saving us money."

But she was unable to produce any studies to back up that claim.

The ones we found showed that the costs to the state exceed any savings.

And Rhode Island can't save money by kicking people off the welfare rolls because federal funds finance the payments, and the federal government does not allow states to keep money saved through mandatory drug testing.

We rate her statement False.
https://www.sharethefacts.co/share/22c847d7-83db-4053-b621-e27c676778a7
Laws.FLrules.org, "Chapter 2011-81, House Bill No. 353," Florida Department of State, State Library and Archives of Florida, accessed Aug. 17, 2011

WHJJ.com, "Tea Party Update: Rep. Costa 8-10," Aug. 10, 2011, accessed Aug. 12, 2011

Interview and emails, Doreen Costa, state representative, Aug. 15, 2011

IdahoReporter.com, "Drug Testing Public Assistance Program Participants," Idaho Department of Health & Welfare, Feb. 4, 2011, accessed Aug. 16, 2011

IN.gov, "Fiscal Impact Statement LS 6983," Office of Fiscal and Management Analysis, State of Indiana, Jan. 26, 2011, accessed Aug. 18, 2011

Legis.Louisana.gov, "Fiscal Note On: HB 987 HLS 09RS 2953," Louisiana Legislative Fiscal Office, June 1, 2009, accessed Aug. 18, 2011

Interview and emails, Patrice Thomas, fiscal analyst, Louisiana Legislative Fiscal Office, Aug. 19, 2011

Legis.Louisana.gov, "Fiscal Note On: HB 7 HLS 11RS 109," Louisiana Legislative Fiscal Office, May 10, 2011, accessed Aug. 19, 2011

Emails, Rachel Flum, policy analyst, The Poverty Institute, Aug. 17-22, 2011

Interview and emails, Fred Sneesby, communications officer, Rhode Island Department of Human Services, Aug. 19, 2011
Browse the Truth-O-Meter
More by C. Eugene Emery Jr.
Support independent fact-checking.
Become a member!
In a world of wild talk and fake news, help us stand up for the facts.