Stand up for the facts!
Our only agenda is to publish the truth so you can be an informed participant in democracy.
We need your help.
I would like to contribute
Orrin Hatch co-sponsored a 1993 health care bill that had an individual mandate.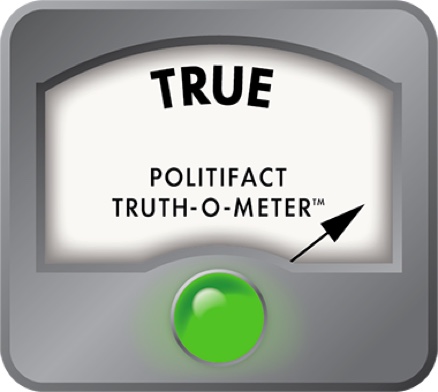 Hatch once supported an individual mandate, said Cenk Uygur
With Keith Olbermann's recent departure from MSNBC, the cable news channel has re-shuffled its liberal talk show hosts and added a new pundit, Cenk Uygur (pronounced Jenk You-grr).

Uygur recently ripped Sen. Orrin Hatch, R-Utah, for courting the tea party movement. First, Uygur showed video of Hatch saying that he, like the tea party, was opposed to the health care law.

"I was the one who raised the issue about the job-killing employer mandate, and of course the unconstitutional employee mandate," Hatch said. "I've been all over the world for our country. Everywhere we go, people have always been amazed by America. And yet, we're in danger of losing the greatest country in the world. So we've got to fight back."

"Here's what I'm amazed by -- Orrin Hatch," Uygur said. "You're going to tell me you're tea party? There's no one who's more Republican establishment than Orrin Hatch, who's been there for approximately 800 years. ... By the way, did you hear him putting dirt on the mandate? He said, oh, I can't put a mandate. I'm totally against that. Did you know that Hatch co-sponsored the 1993 bill that had an individual mandate? ... It's unbelievable."

We knew Uygur was joking about Hatch serving in the Senate for 800 years. (Hatch was elected in 1976, not 1210.) But we were interested in Uygur's comment that Hatch had once sponsored a health care bill that included an individual mandate. We wondered if that were actually the case, so we decided to check it out.

Our search took us back to the health care debates of the early 1990s, when President Bill Clinton tried to shepherd through a national health care plan with help from First Lady Hillary Clinton. The Clinton plan required employers to pay for insurance and then closely regulated both insurers and health care providers through cost controls and purchasing groups.

To counter that, the late Sen. John Chafee, R-R.I., introduced a plan that avoided the employer mandate and cost controls. Chafee's plan, one of several Republican alternatives, created a universal tax deduction for health insurance and gave the poor vouchers to buy policies. It also required everyone to buy insurance -- an individual mandate.

Chafee's plan was backed by a group of Republican senators, including Hatch, according to news reports from the time. When the plan was formally introduced as legislation, Hatch was one of the co-sponsors. Two other current senators also co-sponsored the plan: Sen. Charles Grassley, R-Iowa, and Sen. Richard Lugar, R-Ind.

We examined the old legislation, which we found in the THOMAS legislative database. The individual mandate in that proposal appears to work the same as the mandate in the new law. The main difference is how the fines work for those who don't buy insurance. The new law sets a dollar amount; the older proposal set the fee at 120 percent of average premium limits, as determined by the Secretary of Health and Human Services.

We contacted Hatch's office to ask for an explanation for Hatch's change of position, but we didn't hear back. Last year, Kaiser Health News interviewed former Sen. Dave Durenberger, R-Minn., who had also co-sponsored the plan. Durenberger said that it was Republicans who had changed in the years since 1993, backing away from policies on health care they once supported.

Uygur asked, "Did you know that Hatch co-sponsored the 1993 bill that had an individual mandate?" We didn't, but we checked the record. Hatch was the co-sponsor of a Republican-backed bill that included an individual mandate. We rate Uygur's statement True.
MSNBC, MSNBC Live with Cenk Uygur, Feb. 9, 2011, via Nexis

THOMAS, Health Equity and Access Reform Today Act of 1993, accessed Feb. 11, 2011

Kaiser Health News, Summary Of A 1993 Republican Health Reform Plan, Feb. 23, 2010

Kaiser Health News, The Democrats' 2010 Health Reform Plan Evokes 1993 Republican Bill, Feb. 23, 2010

Kaiser Health News, Chart: Comparing Health Reform Bills: Democrats and Republicans 2009, Republicans 1993, Feb. 24, 2010
Deseret News, GOP alternate health plan looks better than Clinton's, Nov. 22, 1993
Browse the Truth-O-Meter
More by Angie Drobnic Holan
Support independent fact-checking.
Become a member!
In a world of wild talk and fake news, help us stand up for the facts.