Stand up for the facts!
Our only agenda is to publish the truth so you can be an informed participant in democracy.
We need your help.
I would like to contribute
The City of Milwaukee "uses the building inspection area as a revenue base."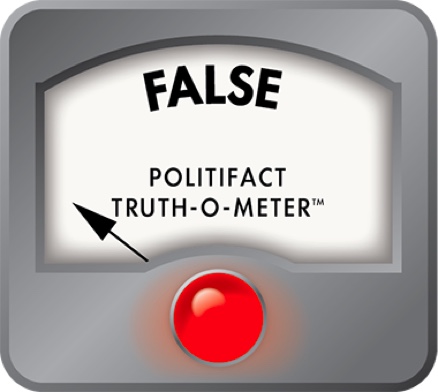 Acting Milwaukee County Executive Lee Holloway accuses city of padding budget with inspection fees
When Milwaukee County Board Chairman Lee Holloway took office as acting county executive Dec. 28, 2010, he laid out his vision for the county before a crowd of more than 250 people at a Courthouse swearing-in ceremony.

Amid the vision, he made passing reference to his notoriety as a city landlord.

Earlier in December, Holloway was ordered into court -- again -- for not correcting building code violations on five apartment buildings he owns with his wife, Lynda, on W. Atkinson Ave. Holloway had been cited for 116 violations ranging from rodent and roach infestations to loose window trim and moldy walls, according to city officials and inspection records.

Some of the violations have been fixed. According to a Dec. 2, 2010 Journal Sentinel article only 63 of the 116 violations were part of the case sent to court. And inspection notes indicated some of the remaining 63 already had been addressed.

The violations date back to 2009, and have been subject to monthly re-inspections -- many at a cost of $350 per visit. His problems with code violations stretch back years, according to city records and news reports.

In his swearing-in speech, Holloway didn't say much about his violations, but took this unscripted swipe at City Hall: "We know that the city uses the building inspection area as a revenue base."

Is Holloway right on that point? Is the city raking in building inspection fees to help balance the budget?

We called Holloway spokesman Harold Mester to ask what the acting executive -- and candidate for the full-time job in the April election -- was basing his statement on.

Mester responded that Holloway might talk -- if we first made some calls. He said we should contact Crown Hardware, Door City and Home Depot and find out what their customers said about building inspection fees.

We tried, but the responses led to unlisted phone numbers and shrugs as to why Holloway wanted a reporter to contact the business.

Mester then told us Holloway was not willing to discuss his comments further.

He did tell us Holloway received advice and data about the city's building inspection department from another landlord -- and occasional political foe -- Orville Seymer, a founder of the Citizens for Responsible Government.

After hearing about Holloway's latest court date last month, Seymer said he called Holloway and "invited myself" to meet Holloway at the apartments for a visit from city inspectors.

"I don't think that Lee Holloway is the problem here," said Seymer. "I think it's the Department of Neighborhood Services. They're out to get Holloway and they're out to get landlords in general."

Seymer said he shared with Holloway budget data that he has collected that he argues shows building inspectors are padding city coffers.

He prepared a spreadsheet showing the growth in recent years in "special charges" on the city tax rolls -- money added to property tax bills that is owed to the city for services provided.

Those numbers are growing, according to the city. Those "special charges" were $6.9 million in 2010, compared with $4 million in 2006.  

But those charges take in much more than building inspection fees. They also include boarded-up buildings, abandoned cars, litter and snow and ice removal.

What's more, city officials say the increases have come as a tidal wave of foreclosed properties have hit the city -- and as the city has taken numerous steps to keep those buildings from falling into disrepair. Last year there were 6,427 foreclosures in Milwaukee County, and the vast majority of those were in the city of Milwaukee.

For instance: Records show that last year the city had nearly four times as many properties that needed boarding up and spent about twice as much on litter removal compared with five years ago.

So, what about the fees Holloway is being charged to cover inspections of his properties?

In 2010, the city collected about $4 million in fees for re-inspections of 5,939 properties. That compares with $2.53 million for 6,091 properties in 2006.

The amount taken in was up, officials said, because the city increased re-inspection fees for property owners who received repeated visits. The fees increase from $50 to $350 for the fourth visit -- viewed as an added incentive for landlords to make repairs in a timely fashion.

City Budget Director Mark Nicolini said the fees help fund the operation of the city's Department of Neighborhood Services. That department had a $14 million budget for 2010, with that amount being paid by various fees generated by department services.

Under state law, the city cannot use fees to cover anything more than the service provided.

"These aren't additional revenues," said Nicolini. "We can't use them to go fund garbage collection."

Patrick Curley, chief of staff to Mayor Tom Barrett, was even stronger on this point.

"Mr. Holloway does not have the facts on the city budget," Curley said. "Mr. Holloway is dead wrong."

OK, we've finished our inspection of Holloway's building inspection statement. No charge.

Holloway, who is due in court Jan. 27, 2011, for the building inspection fees, said the city is using such charges to balance its budget. The city has had more re-inspections and other unpaid charges in recent years. But there's no evidence that the city uses them as a revenue source or to otherwise pad the budget -- indeed, it's against state law to use fees for anything beyond paying for the service provided.

We'll add this to that summation: False.
Milwaukee Journal Sentinel, Holloway offers ambitious agenda for 30-day stint, Dec. 28, 2010
Milwaukee Journal Sentinel, "Holloway says he's devoted to better mental health care," Dec. 2, 2010

Milwaukee Journal Sentinel, "Holloway due on court over building code violations," Nov. 28, 2010

Milwaukee Journal Sentinel, "Problems mount at Holloway properties," Feb. 22, 2006

Milwaukee Journal Sentinel, "City sets deadline for repairs," Feb. 23, 2006

Interview, Orville Seymer, Jan. 5, 2011

Interview, e-mails, Mark Nicolini, city of Milwaukee Budget Director, Jan. 5 and 6, 2011

Interviews, Harold Mester, Milwaukee County Board spokesman, Jan. 5 and 6, 2011

Interviews, e-mails, Todd Weiler, Milwaukee Department of Neighborhood Services, Jan. 7, 2011

Interviews, e-mails, Tom Mishefske, Milwaukee Department of Neighborhood Services, Jan. 5, 6, and 7, 2011

Interview, Patrick Curley, chief of staff, Mayor Tom Barrett, Jan. 5, 2011
Browse the Truth-O-Meter
More by James B. Nelson
Support independent fact-checking.
Become a member!
In a world of wild talk and fake news, help us stand up for the facts.