Stand up for the facts!
Our only agenda is to publish the truth so you can be an informed participant in democracy.
We need your help.
I would like to contribute
Says people in Africa "literally walk two and three hundred miles" in order to vote.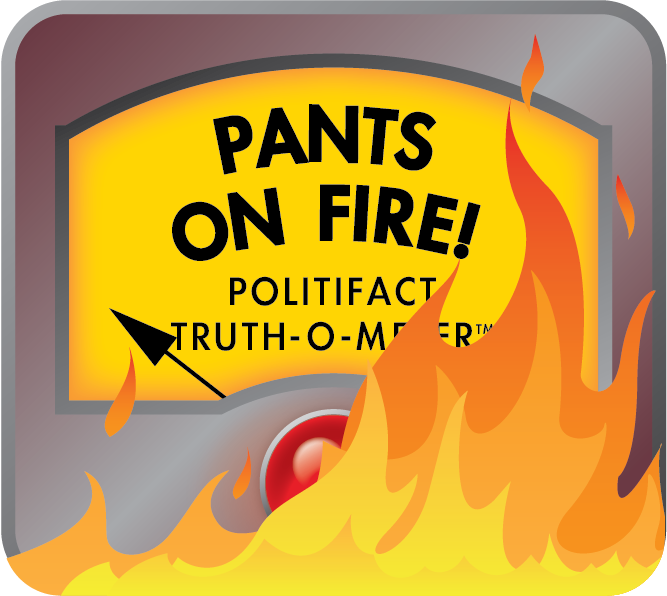 Think we have it tough? In Africa, people walk up to 300 miles to vote, GOP senator says
Republicans and Democrats in the Florida Senate argued on May 5, 2011, over the purpose of a major elections overhaul, with Democrats saying the bill will suppress votes and Republicans countering that it will help prevent fraud.

HB 1355, which passed both chambers and now heads to the desk of Gov. Rick Scott, eliminates a four-decade-old provision that allows voters who have moved or changed their last name to update their information at the polls on Election Day. Those voters would have to file provisional ballots that are reviewed after the election. The bill also requires third-party groups like the League of Women Voters to register with the state and to turn in signed voter registration forms within 48 hours instead of the current 10 days.

Democrats argued the changes make voting harder.

Sen. Mike Bennett, R-Bradenton, said that's okay. Florida has made voting too easy, he said during debate, and people should be required to make an effort to cast a ballot. "We all want everybody to vote," he said. "But we want an informed voter."

Voting is a privilege, Bennett said, so how easy should it be?

"Do you read the stories about the people in Africa? The people in the desert, who literally walk two and three hundred miles so they can have the opportunity to do what we do, and we want to make it more convenient? How much more convenient do you want to make it? Do we want to go to their house? Take the polling booth with us?

"This is a hard-fought privilege. This is something people die for. You want to make it convenient? The guy who died to give you that right, it was not convenient. Why would we make it any easier? I want 'em to fight for it. I want 'em to know what it's like. I want them to go down there, and have to walk across town to go over and vote."

Do people in Africa really walk 200 to 300 miles to vote?

To put that in perspective, we're talking about walking the distance between Tallahassee and Biloxi, Miss., on Interstate 10, or the distance from Miami to Daytona Beach along I-95.

We didn't have to go too far to find an answer.

A group of African elections experts and officials happened to be in Gainesville May 1-10 learning about the American elections process. We were able to get them on the phone with the help of University of Florida political science professor Daniel A. Smith.

Through a Department of State translator, we asked each of them if people walk 200 to 300 miles in order to vote in Africa. We didn't have to wait for the translation...we heard the laughter.

"A maximum of two kilometers," said Mr. Alpha Faye, a teacher of history and geology in Senegal and an elections observer. (Two kilometers is about 1.25 miles).

Ms. Khadijetou Sall, a Mauritanian social worker and elections monitor, said that just like the United States, her country uses public facilities as polling places -- schools, medical clinics, other facilities in local villages. Ms. Mehla Ahmed Talebna, also of Mauritania, said that major parties also provide transportation for voters to make it to the polls, a practice also common in the United States.

"No question, no one walks through the desert to vote," Talebna said.

In Chad, a landlocked country with huge deserts in the north, the maximum distance you might have to walk is 5 kilometers (about 3.1 miles), added Mr. Baidessou Soukolgue, a program officer at the Chad office of the Electoral Institute for Sustainable Democracy.

In Niger, it's up to 4 to 5 kilometers to a polling place or about 3 miles, said Mr. Abdoulaye Issoufou. "It is more difficult to vote here than in Niger," Issoufou said. Elections officials even have plans for the country's nomads -- who move with their cattle to find water and land for grazing.

None of the African elections officials we spoke with heard of any case of someone walking 200 to 300 miles to vote. In fact, they wanted to know where Bennett got his information from. We would, too. We searched news accounts of the recent elections in Chad, Uganda, Nigeria and elsewhere and found no instance of people walking hundreds of miles in order to vote.

No doubt about it: This claim is Pants on Fire!
Browse the Truth-O-Meter
More by Aaron Sharockman
Support independent fact-checking.
Become a member!
In a world of wild talk and fake news, help us stand up for the facts.