Get PolitiFact in your inbox.
"If [Atlanta Mayor Kasim Reed] wants to be like Bull Connor, then so be it."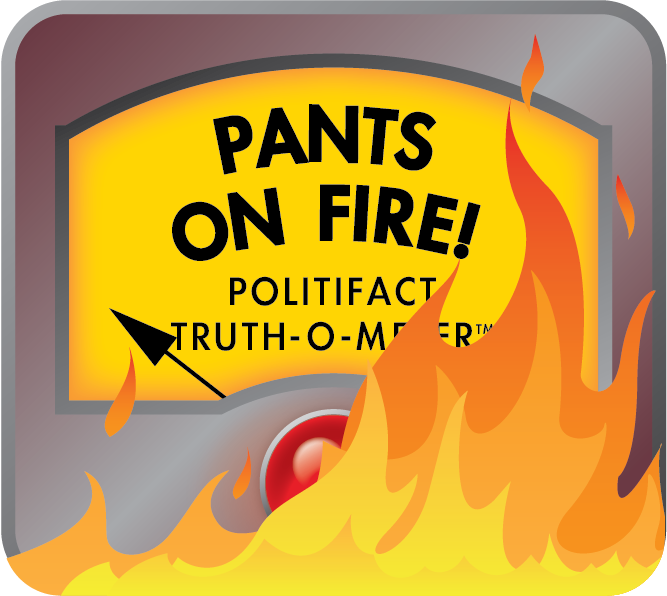 Were Atlanta's tactics similar to Bull Connor?
Atlanta Mayor Kasim Reed has spoken frequently about his goal of making this a city that is not too busy to love.

But some say the mayor has been downright mean to Occupy Atlanta movement supporters, some of whom were recently arrested by Atlanta police for refusing to leave a city park.

How mean? Some made comparisons between Reed, who is black, and one of the most infamous names from the civil rights era: Bull Connor.

Eugene "Bull" Connor, the public safety commissioner of Birmingham during those days, became best known for brutal tactics such as siccing dogs on civil rights demonstrators and spraying water from fire hoses at them. When the Rev. Fred Shuttlesworth, a prominent civil rights leader, was taken by ambulance from one protest in Birmingham, Connor lamented, "I wish they'd carried him away in a hearse."

In Atlanta, the comparisons to Connor came fast when police arrested more than 50 Occupy Atlanta supporters late last month.

One unidentified man carried a cardboard sign that read "Bull Connor Reed" as former Atlanta City Councilman Derrick Boazman, an Occupy Atlanta supporter, was being interviewed by reporters after protesters were released from the city jail. Boazman was quoted in an Atlanta Journal-Constitution article as saying that the city's police chief, George Turner, "sounds like Bull Connor."

State Sen. Vincent Fort, D-Atlanta, who is one of the most outspoken members of the Legislature, said of Reed -- whom Fort strongly supported in the 2009 mayor's race -- "if he wants to be like Bull Connor, then so be it."

We focused on Fort since he was the most prominent elected official we found who made such a comparison about a historical figure whose tactics were so universally reviled. In a telephone interview, the senator criticized us for fact-checking what he called a "rhetorical analogy."

Still, Fort vigorously defended his comments, calling them "an appropriate analogy."

"The core issue is the same," said Fort, who has taught history at Clark Atlanta University and joined the Occupy Atlanta protests. "An elected official using force to challenge people's right to free speech."

By force, Fort said he was referring to the arrests of the protesters.

"[Reed] has violated people's First Amendment rights and civil rights," the senator added, "and then taken credit for how well [the arrests] worked."

Connor was a staunch segregationist who ordered water from fire hoses aimed at nonviolent demonstrators. Under his direction, the Birmingham police officers used violence against nonviolent demonstrators.

Reed, on the other hand, has publicly agreed with some of the concerns of the Occupy Atlanta demonstrators. And Reed signed an executive order that allowed them to camp in the park, even though city laws prohibit it. Some critics have accused the mayor of being soft with the demonstrators.

So were the mayor's actions and tactics in removing Occupy Atlanta demonstrators from Woodruff Park comparable to what Connor did in the mid-1960s?

Reed said he sympathized with the Occupy Atlanta movement's concerns about economic inequality and the inordinate influence they say big banks and the wealthiest 1 percent of Americans have over the nation's legislative policies. The mayor signed two executive orders over the course of several weeks in October that let the demonstrators stay in the park, suspending rules prohibiting anyone from being there from 11 p.m. to 6 a.m.

Reed later ordered police to remove demonstrators from the park, citing public safety concerns. Shortly after midnight on Oct. 26, more than 50 people were arrested. No fire hoses or police dogs were used. No injuries were reported.

Last weekend, Atlanta police arrested about 20 Occupy Atlanta demonstrators. Some demonstrators claimed police used excessive force, saying in one case that a patrol officer on a motorcycle accelerated into a protester. Another Occupy Atlanta supporter told Channel 2 Action News that police grabbed her by her hair.

David Garrow, a historian whose work on the civil rights movement earned him a Pulitzer Prize, said there were no similarities between the actions of Reed and Connor. He called comparisons to Connor "hilariously cheap rhetoric."

"It's the lowest level of 'Yo Mammaing' to insult another African-American in that way," Garrow said. "It's name-calling and nothing else."

Yo Mammaing as in: "Yo Mamma is so old, her memory is in black and white."

Or, Yo Mamma is so mean to Occupy Atlanta protesters, she ...

Never mind.

John Giggie, who teaches a course on Southern African-American history at the University of Alabama, also did not find any similarities.

"Connor practiced racial hatred that seemed absolutely absent in this incident," Giggie told us. "I think [Fort] is painting history with a very broad brush."

Much of the anger toward the mayor from some Occupy Atlanta supporters is based in feelings of betrayal. Reed is mayor of the Rev. Martin Luther King Jr's hometown and has spoken reverently of the civil rights movement and its leaders.

The comparison in actions between Reed and an infamous figure such as Connor was too extreme to the experts we interviewed. Our rating: Pants On Fire.
The Atlanta Journal-Constitution, "Kasim Reed, Occupy Atlanta, and a fresh wave of history," Oct. 29, 2011

The Atlanta Journal-Constitution, "Occupy Atlanta: Police arrest protesters," Oct. 26, 2011

The Atlanta Journal-Constitution, "Occupy Atlanta: Rainbow PUSH leader calls for ouster of Mayor Reed," Oct. 25, 2011

The Atlanta Journal-Constitution, "Occupy Atlanta protesters granted bond Sunday," Nov. 6, 2011

Los Angeles Times obituary of the Rev. Fred Shuttlesworth, Oct. 6, 2011

Telephone interview with state Sen. Vincent Fort, Nov. 2, 2011

Telephone interview with historian David Garrow, Nov. 2, 2011

Telephone interview with University of Alabama professor John Giggie, Nov. 3, 2011

YouTube by Occupy Atlanta Voices, "Troy Davis Park protesters freed after arrests by Kasim's Cossacks," Oct. 25, 2011
Browse the Truth-O-Meter
More by Eric Stirgus
Support independent fact-checking.
Become a member!
In a world of wild talk and fake news, help us stand up for the facts.