Stand up for the facts!
Our only agenda is to publish the truth so you can be an informed participant in democracy.
We need your help.
I would like to contribute
On suspending system development charges for two years.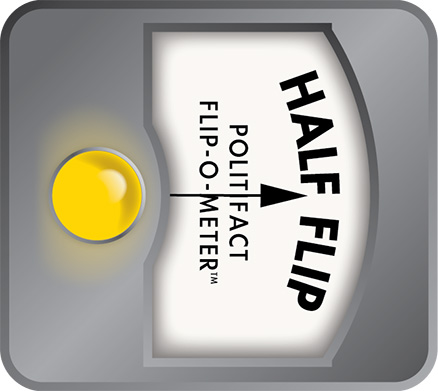 Hales hasn't completely reversed course on his 'system development charges' moratorium
In a city as blue as Portland, it's sometimes hard for mayoral candidates to draw sharp policy differences. Even so, a few emerge. Take for instance, Charlie Hales and Jefferson Smith's difference over the very intriguing "system development charges."

System development charges are fees paid by developers to help finance the infrastructure need to support their projects -- everything from roads and water to sewers and parks.

During the primary campaign, Hales called for a two-year moratorium on the charges. They were a deterrent to new development, he said, at a time when the city needed all the economic activity it could get.

(In a recent conversation he illustrated his point: A movie theater on Northwest 21st Avenue recently expanded and had to pay transportation development fees. But, he said, the transportation infrastructure up there is already strong -- what's the point?)

Jefferson Smith, for his part, disagreed, saying during an April debate: "I don't agree with Mr. Hales that we should give a sweeping break to the developers to allow them to build that infill housing without paying for those very basics. So before we talk about spending new money, or even spending old money, let's make sure we don't give away the money we already have."

In fact, PolitiFact Oregon at the time thought it was interesting enough that we did a short fact check on the issue.

All of this might not matter anymore, however, given a recent story in The Willamette Week reporting that Hales has done a 180 on the issue. "He tells WW he's backed away from his proposal to waive development fees across the board," the July 18 article reads. "He says his plan all along was to help jump-start affordable housing and small businesses, which often pay onerous fees when they open, expand or remodel."

So, has Charlie Hales done a flip flop? We wanted to find out.

The surest way to settle this was to call Hales directly. He said he had abandoned the idea of a two-year moratorium -- at least for now. That said, he's still interested in having a discussion about the fees. The change of heart happened for a couple reasons, according to Hales.

First, a report on these charges is due to be given to the City Council early next year, right after he'd assume office if he wins in November. Hales says he's hoping the report will answer for him the questions "Are our STCs too high? Are they just right? Are they too low -- I suspect that is probably not the case."

Second, Hales says he's noticed more development in recent months -- pushing him to rethink whether a moratorium is necessary for spurring future growth. "A full moratorium doesn't appear to be needed anymore," he said, but he would consider a partial one, particularly to support smaller businesses. "There still may be some need."

We also checked with Ross Caron, the spokesman for Portland's Bureau of Development Services, who backed up Hales in part, noting that "development has been more active this summer than it has been for the last few years," for both commercial and residential projects.

Of course, news of a development rebound has been around for some time now. Still, Hales' motivation in changing his position is not the subject we're interested so much as the change itself.

We're ruling his change of heart a Half Flip. At one point, Hales called for a full moratorium on system development charges. Now, he's taking a wait-and-see approach with the idea that a partial, more-targeted moratorium might be necessary down the road.
Interview with Charlie Hales, July 19, 2012

Interview with Ross Caron, spokesman for Portland's Bureau of Development Services, July 20, 2012

Willamette Week, "Charlie's Fee Fall," July 18, 2012

PolitiFact Oregon, "Does Charlie Hales want to give a 'sweeping break' …" May 5, 2012
Browse the Truth-O-Meter
More by Ian K. Kullgren
Support independent fact-checking.
Become a member!
In a world of wild talk and fake news, help us stand up for the facts.