Stand up for the facts!
Our only agenda is to publish the truth so you can be an informed participant in democracy.
We need your help.
I would like to contribute
Teachers were not involved in developing the Common Core State Standards.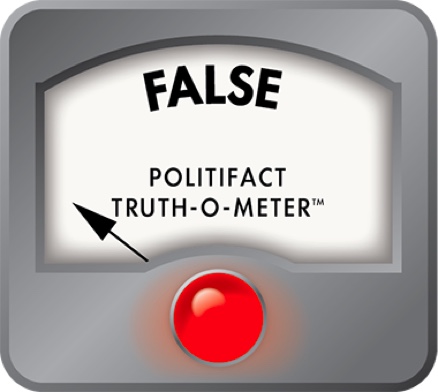 Teachers were not involved in developing the Common Core State Standards, say Common Core opponents
As Florida surges toward full implementation of the Common Core State Standards, the din is rising from some fronts to pull back.
Gov. Rick Scott, whose tea party base offers perhaps the most strident opposition, is listening.
In public forums that Scott requested, several critics stepped forward to denounce the Common Core, offering a variety of reasons that range from "federal intrusion" to "data collection." One oft-repeated claim was that "teachers were not involved" in creating the standards that they will have to use in their classrooms.
Karen Effrem, co-founder of the Florida Stop Common Core Coalition, pointed to an article from the libertarian Heartland Institute that detailed how the Common Core writers were not classroom teachers. The initial work groups did not include many K-12 educators, either, according to lists provided.
"Although teachers were allowed to submit comments as the standards were developed, there is no indication that these comments were actually reviewed and incorporated into the final product because only a summary was released to the public," Effrem's group stated in its Common Core analysis.
The criticism had become so prevalent that the Common Core State Standards Initiative, the official organization that organizes the standards, has included it in its "Myths v. Facts" document. The organization flatly rejects that teachers played no meaningful role: "The Common Core State Standards drafting process relied on teachers and standards experts from across the country."
There's plenty of evidence to back that claim. Just ask the participants.
Both major national teachers unions, the American Federation of Teachers and the National Education Association, note on their websites and in other communications that they joined the Common Core partnership and had teacher members on several review panels.
The AFT provided dozens of teachers to the development and review effort, president Randi Weingarten said.
The organizing groups, including the National Governors Association and the Council of Chief State School Officers, "came to us … and asked for teachers to review this," Weingarten said. "In some instances we had extensive revisions and said, if you don't do these revisions, teachers will not support this."
Their involvement started before even the earliest drafts, she said, and continues today with the development of lessons and curriculum resources.
"Teachers were involved," Weingarten said.
Becky Pittard, a Volusia County elementary math teacher, served on the K-5 math work team of the standards development group. She said she was puzzled by any suggestion that teachers had no voice in the process.
"If they say we were not involved, that is not telling the truth," said Pittard, a 22-year veteran educator who has taken a leave from her classroom to help train Florida teachers for the transition to the new standards.
Pittard related how she and other teachers worked closely with the primary writers, corresponding via email and working online to improve and correct the draft proposals.
"I can tell you the equal sign standard is there because I insisted," she said, referring to a first-grade guideline on understanding the meaning of the symbol. "That was my 'you have to have that' standard. There was impact."
University of Arizona professor William McCallum, one of the math standards writers, confirmed Pittard's recollection.
Organizers also brought teams of practicing teachers by grade levels to meet with the writers. He called their feedback "detailed, intensive, and influential."
"The standards went out for two or three rounds of review to the 48 states who had signed on to the initiative. These states were really our clients, and we paid close attention to their comments," McCallum said via email. "Many states assembled teams of teachers to review our work."
Florida did. Deputy chancellor Mary Jane Tappen sent a confidential email to selected teachers in November 2009 expressly for that purpose.
"You are receiving this email because you are a trusted and respected expert in your field," Tappen wrote. "Florida must provide input on this very first drafty draft of the Common Core National Standards by December 4. … I will be collecting and compiling all our work into one Florida response."
When seeking additional input in March 2010, Achieve -- the group helping to organize the Common Core effort -- received comments from 223 teachers, as well as 69 parents.
Our ruling
Common Core opponents claimed at a public hearing that teachers were not involved in the creation and development of the standards, or that their comments and feedback weren't used. Participants in the effort, as well as documents detailing the process, reveal this not to be the case. We find this statement False.
Common Core State Standards Initiative, Myths v. Facts About the Common Core Standards
National Governors Association, Common Core State Standards Initiative K-12 Standards Development Teams
National Governors Association, Common Core State Standards Development Work Group and Feedback Group Announced
Common Core State Standards Initiative, Mathematics Grade 1 Operations and Algebraic Thinking standards
Florida Stop Common Core Coalition, Florida's Common Core Standards Policy Analysis
Heartland Institute, Five People Wrote 'State-Led' Common Core, June 7, 2013
National Education Association, NEA's Involvement in the Common Core State Standards
E-mail correspondence on draft standards, Florida deputy chancellor Mary Jane Tappen to selected Florida teachers, Nov. 17, 2009
Achieve, March 2010 CCSS Public Feedback Survey
Interview, Becky Pittard, Volusia County math teacher and member of CCSS math work team, Oct. 17, 2013
Interview, Janet Bass, American Federation of Teachers spokeswoman, Oct. 17, 2013
Interview, Randi Weingarten, American Federation of Teachers president, Oct. 17, 2013
Email interview, William McCallum, University of Arizona math professor and a lead writer of Common Core math standards, Oct. 17, 2013
Email interview, Karen Effrem, co-founder of Florida Stop Common Core Coalition, Oct. 17, 2013
Browse the Truth-O-Meter
More by Jeffrey S. Solochek
Support independent fact-checking.
Become a member!
In a world of wild talk and fake news, help us stand up for the facts.