Get PolitiFact in your inbox.
Biden was responsible for "ending genocide in Bosnia."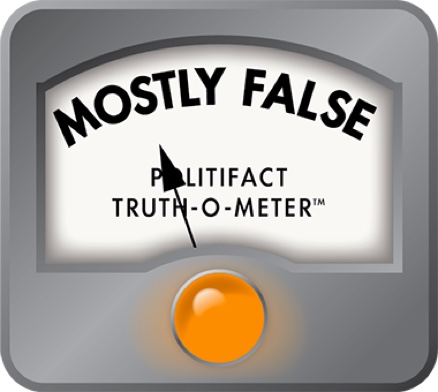 In the waning days of the Iowa campaign, dark horse Democratic candidate Sen. Joe Biden has gone to the airwaves to distinguish himself as a steady leader with broad foreign affairs experience.
One of his ads claims that he ended genocide in Bosnia.
He explained in a 1997 speech: "Appalled by the naked Serbian aggression and genocidal attacks on Bosnian civilians, in September 1992 I called for a 'lift and strike' policy. ...
"My views were not widely shared at that time. As the war escalated — with massacres, 'ethnic cleansing,' and rapes — a few other senators, including Bob Dole and Joe Lieberman, joined my call for action. But it took more than two years of failed diplomacy — and a quarter-million killed and 2-million homeless — before we finally came around to the 'lift and strike' policy in the fall of 1995. Guess what? The policy worked!"
"Lift and strike" is shorthand for the policy of lifting the U.S. arms embargo against the Bosnian government and launching military strikes against the Bosnian Serbs accused of genocide.
It's clear Biden was among the earliest and most vocal members of Congress to advocate an end to the violence. But it's wrong for him to take sole credit for ending the genocide.
"He was a constant pest to push people in that direction," said Ivo H. Daalder, a former director for European affairs on the National Security Council and author of the book Getting to Dayton: The Making of America's Bosnia Policy. "There is no doubt that Joe Biden wanted to end the genocide and was willing to use force to end it before either the Bush or Clinton administrations."
But Biden's influence remained that of one of 100 senators, noted Daalder, who now serves as an adviser to Sen. Barack Obama's presidential campaign: "The war was ended by a whole bunch of people, most of whom were in the administration."
Indeed, it was former Assistant Secretary of State Richard Holbrooke who was nominated for a 1995 Nobel Peace Prize for his efforts to bring the war in Bosnia to a close. It was Senate Majority Leader Dole who in 1995 filed the bill that Biden co-sponsored ending the arms embargo against Bosnia. Passage of that bill helped pave the way for President Bill Clinton to change his Bosnia policy.
NATO, led by Gen. Wesley Clark, played its role, too, as did many other U.S. and international leaders.
So yes, Biden wanted to stop the genocide. He played an influential role in the debate. But he didn't end the war himself, as his ad implies. We rate his statement Barely True.
Editor's note: This statement was rated Barely True when it was published. On July 27, 2011, we changed the name for the rating to Mostly False.
Joe Biden campaign TV ad, "January Night"

Joe Biden speech, "Bosnia and American Foreign Policy: Finishing the Job," Oct. 16, 1997

NATO's Peace Enforcement Tasks and Policy Communities: 1990-1999 , by Giovanna Bono, 2003

Getting to Dayton: The Making of America's Bosnia Policy , by Ivo H. Daalder, 2000

Interview with Ivo H. Daalder, senior fellow, Brookings Institution, Dec. 28, 2007

Bosnia and Herzegovina Self-Defense Act of 1995 , 104th Congress, First Session

Reuters News Service, FACTBOX: Joe Biden, Democratic White House contender , Dec. 3, 2007
Browse the Truth-O-Meter
More by Jeffrey S. Solochek
Support independent fact-checking.
Become a member!
In a world of wild talk and fake news, help us stand up for the facts.