Stand up for the facts!
Misinformation isn't going away just because it's a new year. Support trusted, factual information with a tax deductible contribution to PolitiFact.
I would like to contribute
"According to HUD, it is patently unfair and socially unjust that wealthy people can live in an exclusive neighborhood."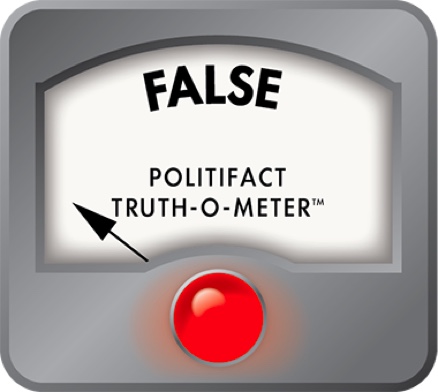 Mike Stenhouse: According to HUD, it's unfair, unjust for wealthy to live in exclusive neighborhoods
For more than three years, the Rhode Island Division of Planning has been working on RhodeMap RI, a long-term economic development plan meant to help guide efforts to improve the state's economy.
The process, partly financed by a $1.9-million grant from the U.S. Department of Housing and Urban Development (HUD),  didn't get much notice until a nearly 200-page draft of the plan was released in mid-September, igniting a firestorm of controversy.
Critics of the plan denounced it as a thinly disguised blueprint for social engineering. If it is implemented, they say, local communities will be forced to cede authority to the federal government on issues such as affordable housing and land use, and individual property rights will be under threat.
Supporters, including Governor Chafee and the planners and community leaders who drafted the plan, say it's a well crafted, comprehensive guide that will help move the state's economy forward over the decades ahead. They say there's nothing in the plan that would infringe on individual property rights or local home rule.
The debate grew so heated at one meeting a shouting match broke out, with charges of racism and bigotry hurled. And last week, at a meeting of the Statewide Planning Council, opponents called it unconstitutional, socialist and even treasonous. Nonetheless, the council voted unanimously to adopt it.
Mike Stenhouse, CEO of the Rhode Island Center for Freedom and Prosperity, a conservative research group, has led the opposition. A few weeks ago, he talked about the plan on WPRO-AM's "The Dan Yorke Show."
Yorke asked Stenhouse to cite a component of the plan "that highlights what you think is problematic."
"I'm going to give you my interpretation," Stenhouse responded. "I don't have their plan in front of me. What we believe, for instance, take Poppasquash Point in Bristol. According to HUD, it is patently unfair and socially unjust that wealthy people can live in an exclusive neighborhood."
We wondered whether Stenhouse was right about HUD's view of wealthy neighborhoods such as Poppasquash Point, one of the state's priciest enclaves.
When we asked Stenhouse about his statement, he told us he was not directly quoting HUD, but said that his statement was "an accurate interpretation of HUD's openly stated intent." He provided links to multiple documents to support his position.
While we don't view Stenhouse's statement as a direct quote of HUD policy, we do  believe that listeners who heard Stenhouse's preface -- "according to HUD" -- would assume he was summarizing HUD's policy.
Stenhouse's backup is comprised primarily of links to a news story and an editorial in Investor's Business Daily and links to various legal  documents and HUD regulations.
The Dec. 13, 2013 news story quoted an official from New York's Westchester County -- more on Westchester in a moment -- as saying that, in HUD's view, "even quarter-acre (lot) single-family zoning …may very well be discriminatory and perpetuate 'segregation."
Stenhouse characterized those comments as "HUD's words," but they are actually the words of a HUD critic, not the agency itself.
The June 20, 2014 editorial criticized HUD's proposed "Affirmatively Furthering Fair Housing" rule,  characterizing it as a mechanism to force communities to change zoning laws to allow construction of "subsidized and other affordable housing to bring more low-income minorities into `white suburbs.'"
But again, these are the words of a HUD critic, not the agency.
The other documents largely come from a long-running legal  dispute in Westchester County.
In 2006, the Anti-Discrimination Center, a  fair housing advocacy group, sued Westchester County in federal court, arguing the county had defrauded taxpayers by accepting $50 million in HUD grant money while failing to remove barriers to fair housing as required by law. A federal judge ruled in the group's favor.
In 2009, the county reached a landmark settlement agreeing to spend some $50 million to build or acquire 750 affordable-housing units, 630 in communities in which African Americans comprise less than 3 percent of the population and Hispanics make up less than 7 percent.
The conflict continues as Westchester County has yet to complete an analysis of local zoning and, thus, has lost more than $20 million in federal grants.
Stenhouse highlighted passages in the Westchester settlement agreement that show HUD seeking to enforce the Fair Housing Act by requiring wealthy communities, such as Bedford and Scarsdale, to take steps to increase housing availability for Hispanics, African Americans and low-income residents.
The act, adopted in 1968, prohibits discrimination by housing providers, such as landlords and real estate agencies, based on race, religion, sex, national origin, whether a family has children, or disability. Any community that accepts HUD funds must comply with the act.
Stenhouse also refers to the federal Community Development Block Grant program regulations and to HUD's proposed  Affirmatively Furthering Fair Housing rule.
Under the rule, communities that receive HUD grants would be required to certify that they'll work toward analyzing and removing barriers to fair housing.
None of the documents, however, show HUD targeting wealthy people or describing exclusive neighborhoods as "unfair" or "unjust."
After reviewing the documents Stenhouse provided, we came to two conclusions.
First, it is clear that HUD and the federal government say it is illegal for communities to enact zoning and other ordinances that, in effect, exclude low-income, minority and other protected groups.
Second, HUD's policies relate to the planning and zoning actions of governing bodies, not the personal actions of individuals. We found nothing in the documents to support Stenhouse's claim.
We also reached out to national housing experts and academics specializing in housing law. Four got back to us. None agreed with Stenhouse's characterization of HUD's regulations.
"I've never seen that language used by HUD or anyone at HUD," said Daniel Lauber, past president of the American Planning Association and of the American Institute of Certified Planners and current president of Planning/Communications, a national firm that assists communities with land-use issues.
The Affirmatively Furthering Fair Housing rule and Community Development Block Grant regulations "are all aimed at removing barriers to fair housing that artificially force segregation on us," Lauber said. Such obstacles include discriminatory real estate practices; zoning policies imposing large lot sizes; and artificially increasing the cost of housing.
"When they enter into these contracts to take HUD money, they know they are going to have to further fair housing."
(Bristol, home of the wealthy neighborhood Stenhouse mentioned, received $655,615 Community Development Block Grants through HUD from 2011 to 2013, according to the state Division of Planning.)
According to David Reiss, a professor of real estate and housing policy at Brooklyn Law School, "HUD does not interpret the FHA [Fair Housing Act] to mean that `wealthy people' can't `live in an exclusive neighborhood.'"
"An exclusive neighborhood is an expensive one – the FHA does not ban expensive neighborhoods." Reiss continued in an email statement. "What it does do is ban exclusionary practices.  Exclusionary practices are those that exclude people based on certain of their characteristics such as their race, sex or religion.  To my knowledge, HUD has never taken the position that merely living in an exclusive – that is, expensive -- neighborhood violates the FHA."
We also asked HUD whether Stenhouse had accurately characterized its rules.
"There are simply no policies, practices, regulations or anything that can validate such hyper hyperbole," Brian Sullivan, a public affairs officer with HUD, said in an email statement.
Our ruling
Mike Stenhouse said "According to HUD, it is patently unfair and socially unjust that wealthy people can live in an exclusive neighborhood."
There's no doubt that HUD has challenged what it considers to be discriminatory practices at the community level, including exclusionary zoning ordinances.
But that's not nearly the same as objecting to the right of wealthy people to live in expensive neighborhoods.
We rule Stenhouse's claim False.
WPRO-AM's "The Dan Yorke Show," Nov. 14, 2014
Interview and email, Brian E. Sullivan, U.S. Department of Housing and Urban Development public affairs officer, Dec. 1-8, 2014
E-mails, Rhonda M. Siciliano, U.S. Department of Housing and Urban Development, Dec. 1-3, 2014
Interview, Shanna Smith, president National Fair Housing Alliance, Dec. 8, 2014
"State of Rhode Island Economic Development Plan, FINAL DRAFT, November 20, 2014," accessed Dec. 12, 2014
Grant application for HUD money for RhodeMap RI, HUD grant application For RhodeMap RI, accessed Dec. 1, 2014
HUD, "Mission," accessed Dec. 1, 2014
HUD, "Proposed Affirmatively Furthering Fair Housing Program rule," accessed Dec. 2, 2014
HUD, Community Development Block Grant rules, accessed Dec. 2, 2014
Rhode Island Center for Freedom and Prosperity, HUD letter to Westchester County, April 23, 2014, accessed Dec. 4, 2014
Investor's Business Daily, "HUD Targets Zoning in Suburbs as Racist," Dec. 13, 2013, accessed Dec. 4, 2014
Investor's Business Daily, "Defund HUD's Affirmative-Action Zoning," June 20, 2014, accessed Dec. 4, 2014
Westchestergov.com, "Stipulation and Order of Settlement and Dismissal," Sept. 24, 2009, accessed Dec. 4, 2014
Westchesterhousingmonitor.org, Monitor's "Monitor's Huntington Analysis of Westchester County Municipal Zoning," Sept. 8, 2014, accessed Dec. 4, 2014
Town of Bristol, R.I. "Comprehensive Plan Update," Sept. 24, 2014, accessed Dec. 11, 2014
Interview and emails, Michael Tondra, acting chief of the Office of Housing and Community development, state Division of Planning, Dec. 11, 2014
Interview and e-mails, Bristol Community Development Director Diane M. Williamson, Dec. 11,2014
Scribd.com, "United States of America, Anti-Discrimination Center of Metro New York vs Westchester County, New York," Dec. 18, 2006, accessed Dec. 5, 2014
Browse the Truth-O-Meter
More by Katie Mulvaney
Support independent fact-checking.
Become a member!
In a world of wild talk and fake news, help us stand up for the facts.