Stand up for the facts!
Our only agenda is to publish the truth so you can be an informed participant in democracy.
We need your help.
I would like to contribute
"My position hasn't changed" on using executive authority to address immigration issues.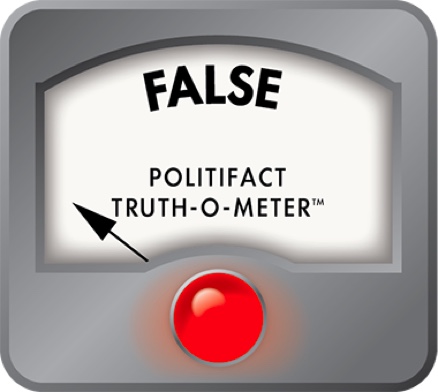 Barack Obama: Position on immigration action through executive orders 'hasn't changed'
President Barack Obama is on the verge of announcing significant executive actions that could affect at least a portion of the estimated 11 million undocumented immigrants residing in the United States.
As is often the case these days, rumors and pieces of the plan have floated through the media for a couple weeks now, and Obama appears ready to announce the full details Thursday night in an address to the nation.
The decision to act unilaterally without going through Congress is not only controversial, but could it also be a change in direction for the Obama administration?
Obama doesn't see it that way. The Democratic leader was asked about his immigration plan during his trip to Australia for the G20 Summit on Nov. 16.
Jim Avila of ABC asked, "In 2010, when asked by immigration reform advocates to stop deportations and act alone on providing legal status for the undocumented, you said, 'I'm president, I'm not king. I can't do these things just by myself.' In 2013, you said, 'I'm not the emperor of the United States. My job is to execute laws that are passed.' Mr. President, what has changed since then?"
Obama replied: "Well, actually, my position hasn't changed. When I was talking to the advocates, their interest was in me, through executive action, duplicating the legislation that was stalled in Congress. And getting a comprehensive deal of the sort that is in the Senate legislation, for example, does extend beyond my legal authorities. There are certain things I cannot do. There are certain limits to what falls within the realm of prosecutorial discretion in terms of how we apply existing immigration laws."
First, Obama is revising history. While at one point he used the "I am not a king" line to rebut those who asked why his administration wasn't doing enough to address comprehensive reform, as you'll see, he continued to use it when asked about other, more limited uses with his executive powers.
Second, taking any additional executive actions, no matter how limited, is still a reversal from his positions over the past few years.
Revising history
Let's go to the first interview Avila mentions, a 2010 exchange with Eddie Sotelo, a radio host on Spanish-speaking Univision station. This interview took place well before the Senate passed an immigration overhaul that stalled in the House.
Sotelo: "Mr. President, you were able to pass a health care plan and you worked a lot for that. And most of my listeners, they haven't seen that, the same way that you worked for health care for immigration reform. The same effort."
Obama: "My cabinet has been working very hard on trying to get it done, but ultimately, I think somebody said the other day, I am president, I am not king. I can't do these things just by myself. We have a system of government that requires the Congress to work with the Executive Branch to make it happen. I'm committed to making it happen, but I've gotta have some partners to do it."
The second conversation Avila references was from a Google Hangout town hall that Obama conducted in February 2013. Obama was asked by a participant what he was going to do until immigration reform was passed "to ensure that more people aren't being deported, and families aren't being broken apart."
Obama replied: "This is something that I've struggled with throughout my presidency. The problem is that, you know, I'm the president of the United States. I'm not the emperor of the United States. My job is to execute laws that are passed, and Congress right now has not changed what I consider to be a broken immigration system.
The question wasn't a request for "duplicating the legislation that was stalled in Congress," as Obama characterized it this week. The bipartisan Senate bill involved billions of dollars in border security measures and a pathway to citizenship for the 11 million undocumented immigrants in the United States.
Instead, he was asked what he can do as executive to slow deportations and keep families together, a much more limited request (and, according to reports, exactly what he will address tonight).
Similarly, a month earlier, Obama was asked why he couldn't do for an undocumented mother of three what he did for DREAMers.
Obama replied, "I'm not a king.  You know, my job as the head of the executive branch ultimately is to carry out the law. ... But to sort through all the possible cases — of everybody who might have a sympathetic story to tell — is very difficult to do."
Change in position
In the absence of a comprehensive bill passed by Congress, Obama on Nov. 19 said what he is "going to be laying out is things that I can do with my lawful authority as president to make the system work better" during tonight's national address.
According to various media reports, that will include a plan to remove the threat of deportation for up to 5 million undocumented immigrants living in the United States.
The bulk of those affected would be individuals who are parents of children born in the United States that are currently living in the country illegally. That provision could expand further if the parents of the so-called DREAMers — undocumented immigrants brought to the U.S. as children — were allowed to remain as well.
We'll see if that comes to fruition. Regardless, that Obama is promising to take any steps to address undocumented immigrants still represents a significant change.
As Obama told Avila this week, his announcement will address, "what's within our authority to do in reallocating resources and reprioritizing since we can't do everything."
Earlier this month, Obama told reporters that when House Republicans expressed they would not take up an immigration bill this year, "What I indicated to him is I feel obliged to do everything I can lawfully with my executive authority to make sure that we don't keep on making the system worse."
Juxtapose that with his previous statements. In the 2013 Google town hall, Obama said, "we've kind of stretched our administrative flexibility as much as we can."
Similarly, in March 2011, as pointed out in fact-checks by the Washington Post Fact Checker and FactCheck.org, Obama was asked in a Univision town hall whether he could grant temporary protective status to undocumented students. He first explained why he could not, and then he addressed the idea of immigration through executive action more broadly.
"With respect to the notion that I can just suspend deportations through executive order, that's just not the case, because there are laws on the books that Congress has passed," Obama said. "Congress passes the law. The executive branch's job is to enforce and implement those laws. And then the judiciary has to interpret the laws.
"There are enough laws on the books by Congress that are very clear in terms of how we have to enforce our immigration system that for me to simply through executive order ignore those congressional mandates would not conform with my appropriate role as president."
In September 2013, Obama was asked during an interview with Noticias Telemundo whether he could consider freezing deportations for parents of deferred-action kids.
Not only does Obama say he cannot, but he throws cold water on the idea of having "the president sign something."
"What we can do is then carve out the DREAM Act, saying young people who have basically grown up here are Americans that we should welcome. We're not going to have them operate under a cloud, under a shadow. But if we start broadening that, then essentially I would be ignoring the law in a way that I think would be very difficult to defend legally. So that's not an option."
On Nov. 18, White House press secretary Josh Earnest was asked about this interview and told reporters, "Since this interview aired, the president did direct the attorney general and the secretary of Homeland Security to conduct a review of the law to determine what, if any, authority he could use to try to fix some of the problems that House Republicans have refused to address."
Our ruling
When asked to explain why he suddenly feels he can use executive action to address immigration issues, Obama said, "My position hasn't changed."
Obama has been asked about his ability to use his office to change immigration rules in the U.S. in many ways throughout the years. Sometimes, he has been asked broadly, but other times, he was asked about very specific measures, such as not splitting up families or freezing deportations for parents of DREAMers.
In answering those questions, Obama's position has clearly changed. Whereas he used to say his ability to take action ended at deferring action on DREAMers, he now is saying there are at least some things he can do and intends to do. Even absent the specifics of his plan, it's very clear his tune is much different now.
We rate the claim False.
White House, "Remarks by President Obama at G20 Press Conference," Nov. 16, 2014
Email interview with Brandi Hoffine, spokeswoman for the White House, Nov. 20, 2014
White House, "Tune In: The President Addresses the Nation on Immigration Reform," Nov. 19, 2014
White House, "Press Briefing by the Press Secretary," Nov. 18, 2014
White House, "Remarks by the President in a Press Conference," Nov. 5, 2014
White House, "Watch: President Obama Answers Your Questions in a Google+ Hangout," Feb. 14, 2013
FactCheck.org, "Obama's Immigration Amnesia," Nov. 18, 2014
Washington Post, "Obama's royal flip-flop on using executive action on illegal immigration," Nov. 18, 2014
New York Times, "For Obama, Executive Order on Immigration Would Be a Turnabout," Nov. 17, 2014
New York Times, "Obama's Immigration Plan Could Affect Millions," accessed Nov. 19, 2014
New York Times, "Obama Plan May Allow Millions of Immigrants to Stay and Work in U.S.," Nov. 13, 2014
ABC News, "Transcript: President Obama's Interview With Univision," Jan. 31, 2013
Los Angeles Times, "Transcript of President Barack Obama with Univision," Oct. 25, 2010
White House, "Remarks by the President at Univision Town Hall," March 28, 2011
NBC Latino, "Obama tells Telemundo he hopes for immigration overhaul within 6 months," Jan. 30, 2013
YouTube, "Obama won't halt deportations for parents of kids brought to US illegally," Sept. 17,
Browse the Truth-O-Meter
More by Steve Contorno
Support independent fact-checking.
Become a member!
In a world of wild talk and fake news, help us stand up for the facts.